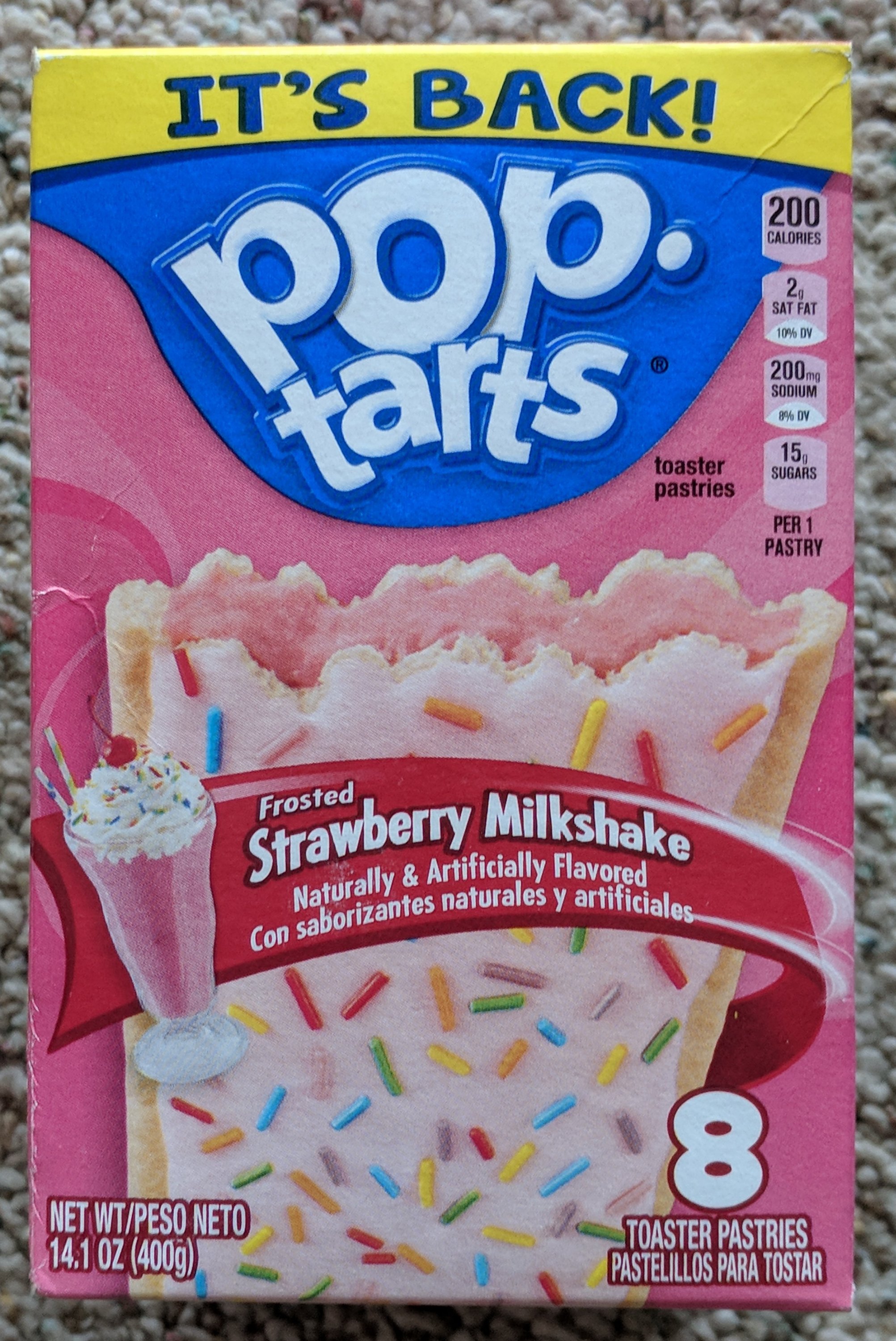 Yes, I am ashamed.
I may outwardly appear to be a Pop-Tarts connoisseur—you know, the kind of pastry-pushing snob who considers Limited Edition Milk Chocolate Graham to be the best flavor, while simultaneously pushing boxes of Toaster Strudel to the back of the freezer case out of petty vengeance. But to my best recollection, I can't recall ever trying Strawberry Milkshake Pop-Tarts when the were first released and discontinued in 2005.
Either that, or they were so mind-meltingly good that my memory of them has been washed away in a rose-tinted sea of fruity brain fog.
But regardless of my sin against toaster pastry fandom, Strawberry Milkshakes were a cult favorite, so much so that Kellogg's has brought them back, alongside Vanilla Milkshake (another Ice Cream Shoppe classic) for 2017.
So as usual, I've got one sitting plain, one in the toaster, and one in the freezer. But this time, I'm ready for that first bite of faux-lactose pastry to open my third stomach (I lent the second one to a cow in need) and flood in memories of past milkshakes eaten during my past lives—perhaps I was once a oil baron?