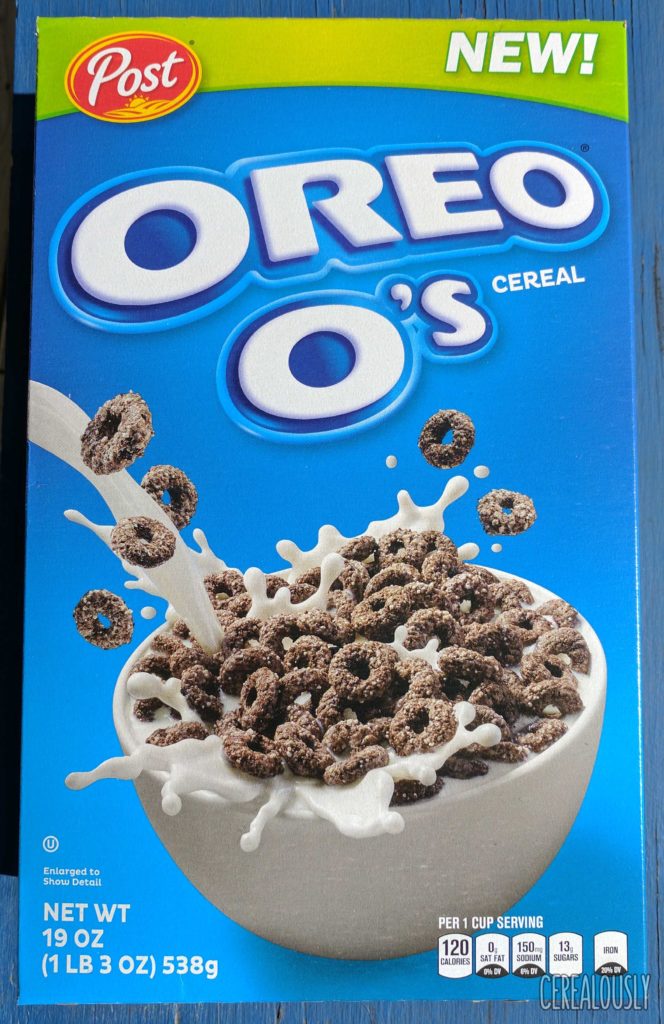 Oreo O's are back in America. This is true.
So naturally, this review is going to be unnecessarily long and rambling—but spoiler alert: not in a good way. Before we get to that, though, I figure a crash course in Oreo O's 1O1 is appropriate. I've already exhaustively covered the cereal's history in last year's review of imported Oreo O's, so head there for all the textbook-worthy details, but here's an IMDB-worthy synopsis:
In 1997, Oreo O's blessed us with its authentic Oreo cookie flavor in creme-sprinkled chocolate cereal ring form. Then in 2007, when the world needed it most, Oreo O's (which had marshmallows by this point) vanished…everywhere but South Korea, where you could buy it until 2014 and then again in 2016. It's finally back in America, 10 years after hibernating, and you probably heard about it 10 times from BuzzFeed in the past 2 hours alone.
And while I can't prove that I am the world's biggest Oreo O's fan, that hasn't stopped me from calling Guinness about it. So since this is my favorite cereal, and since I've spent enough on the South Korean stuff to rent an Aruban timeshare, you'd think I'd be beyond geeked to see Oreo O's back in their home turf. But I'm not geeked. Nor am I freaked, piqued, or as the kids probably no longer say, "on-fleeked."
Why not? Because like a Scooby-Doo villain, these Oreo O's are not what they seem. Continue reading →