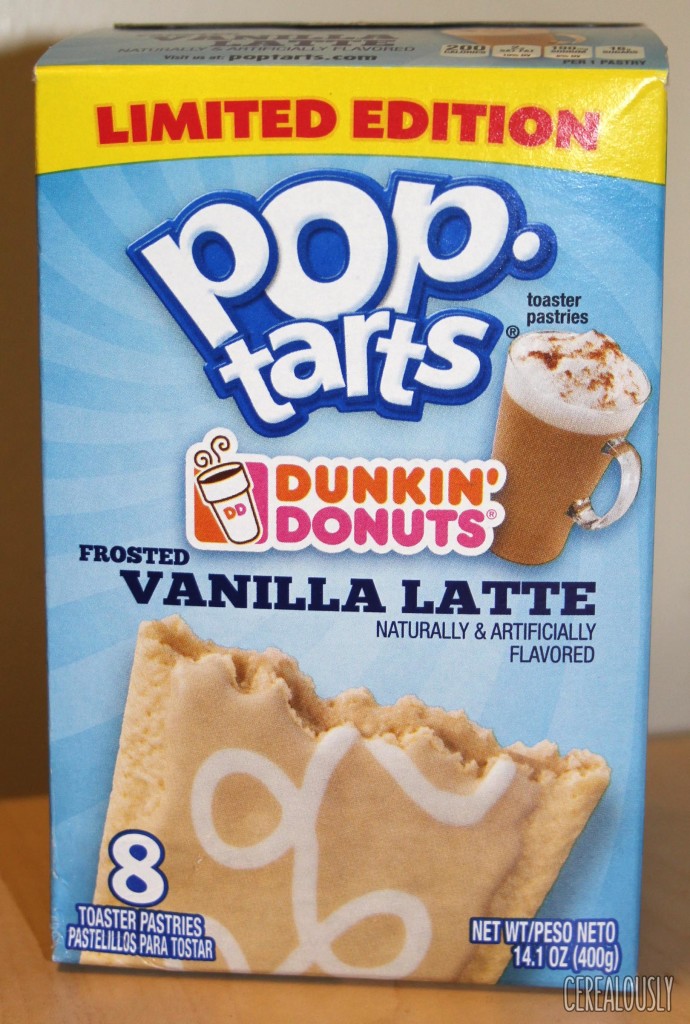 I firmly believe that everyone has a "spirit Pop-Tart." A spirit Pop-Tart is the specific toaster pastry flavor that represents you on a personal, philosophical, and even spiritual level. A spirit Pop-Tart has bits of your personality baked into every crumb.
While I love assigning other people spirit Pop-Tarts—like I'm some wise breakfast oracle on a Greek mountaintop—I've always got mixed readings on what my spirit Tart is. I like to see myself as a Milk Chocolate Graham Pop-Tart, but others have named me a PB&J Pop-Tart, a Chocolate Chip Cookie Dough Pop-Tart, or even a Limited Edition Ice Cream Shoppe Frosted Ice Creme Sandwich Pop-Tart.
I got tired and hungry just typing that last one.
But the second Kellogg's announced its partnership with Dunkin' Donuts—wherein the pair would craft not one, but two (the other's Chocolate Mocha) new Pop-Tarts inspired by coffee beverages—my friends pointed at me with excitedly, confident that I am a Vanilla Latte Pop-Tart!
I don't know why they say this, exactly: I like to think it's because I'm sweet and trendy, but it's probably because I'm always caffeinated and have a hairdo that looks like freshly frothed milk. Continue reading →