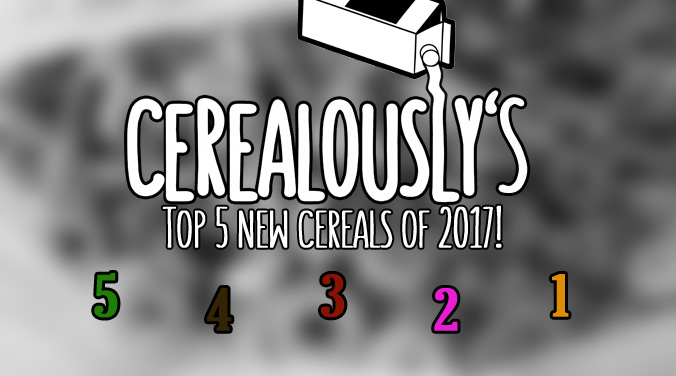 I'm guessing that by the time your hangover has worn off—and who isn't guilty of "eating too many Pop-Tarts" on a day like this?—and you're actually reading this, it'll be 2018. A brand new, arbitrarily-numbered trip around a giant fireball in the sky that we can spent eating sugary rings with cow's milk while feeling nostalgic for when it was 20 arbitrarily-numbered fireball trips ago.
But before we crunch into the new year and all the squares and hoops it promises, I wanted to take one last look back at 2017 and the best morning munchies it had to offer. This is the third year for this tradition: 2015 gave us PB&J JIF Cereal, while 2016 bore the iconic fruit of Cap'n Crunch's Orange CreamPop Crunch.
Weird year for cereal so far: LOTS of new cereals, LOTS of great cereals, but no 10/10s or clear contenders for best of the year…yet.

— Cerealously (@cerealouslynet) July 2, 2017
This year was a bit of an odd duck. For most of the year, there were few top contenders for a list like this, but then as 2017 waned and we all forgot about cereal to exclusively think about Star Wars for a while, Big Cereal rattled out a barrage of sumptuous selections came from some unseen dopamine gatling gun, to the point where last week, I had trouble making a list without hurting any inanimate foodstuff's feelings.
Well regardless of how many upsets there are—I expect to encounter a bloodlusted Tony the Tiger in an alley behind Home Depot—I'm proud of this list. Feel free to make another mimosa and munch along with me: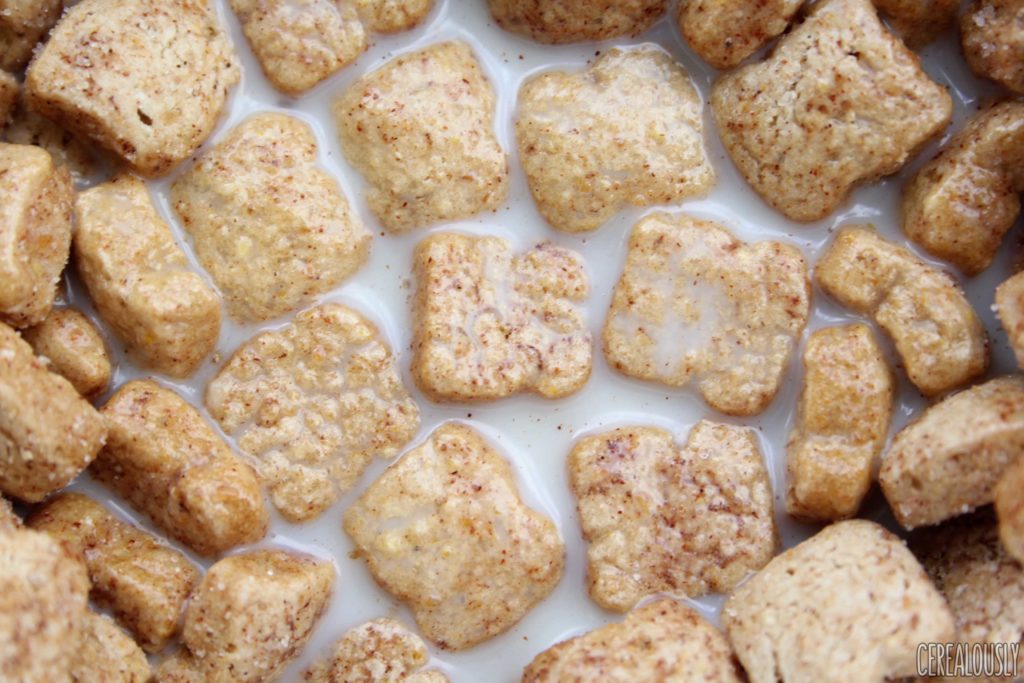 #5: Apple Cinnamon Toast Crunch
"My first reaction to trying Apple Cinnamon Toast Crunch, in one word?
Wowholymolythisstuffisagamechanger.
That's right: Apple Cinnamon Toast Crunch's delightful pops of juicy fruit and sugared spice are powerful enough to remove spaces." 
Regardless of its taste, Apple Cinnamon Toast Crunch is remarkable for leading the 2017 Bread-Shaped Toast Crunch Revolution, a movement that annexed Tiny Toast, re-styled French Toast Crunch, and brought us this delightfully sugar-spiced beauty.
With softly powdered and pillowy pieces this stuff is packed with potent sweetness, yet paired with a comfy harvest spice that grounds it—and grounds me in my La-Z-Boy as I recline under the weight of my third bowl. Apple Cinnamon Crunch didn't break new ground, but it sure did pave the way for more deliciously loafed Toast Crunch's.
Here's to Zucchini Bread Toast Crunch in 2018!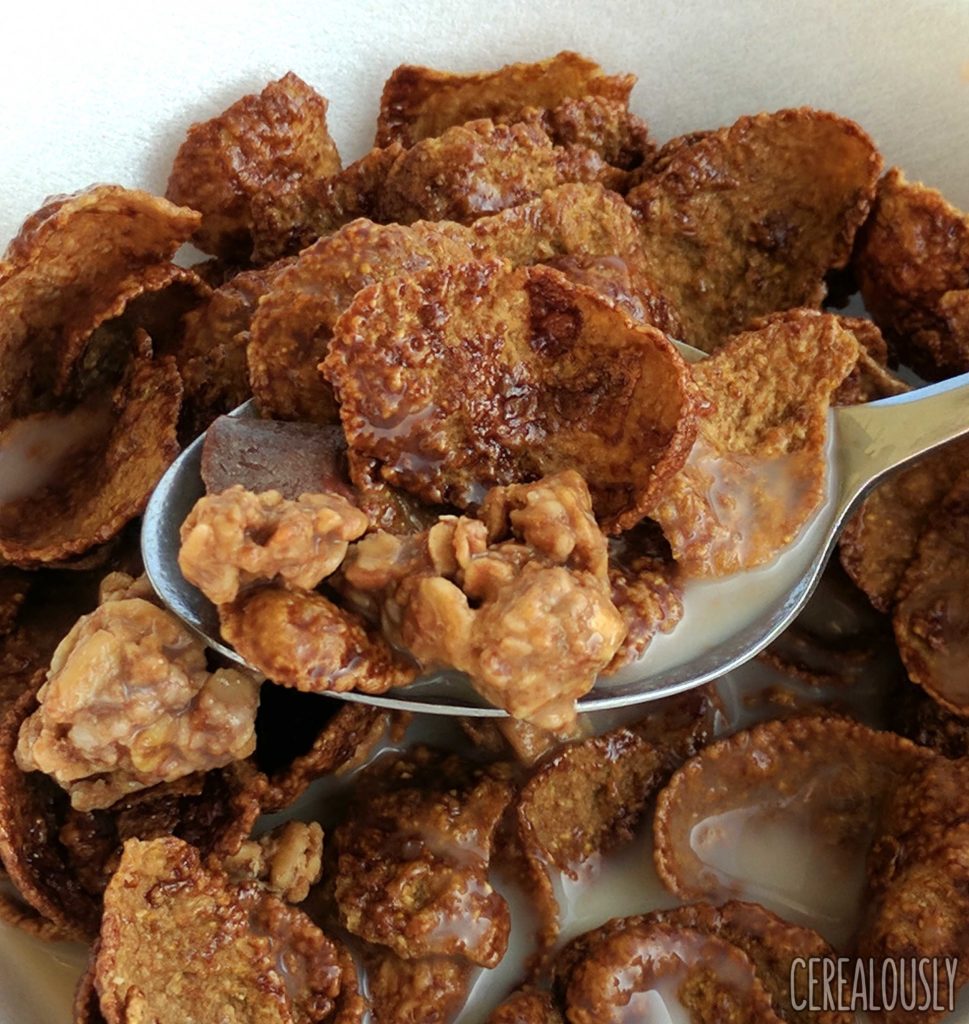 #4: Nature's Path Dark Chocolate & Peanut Butter Love Crunch Cereal
"With a smooth texture, buttery bittersweetness, and fudgy finish, this cereal's chocolate chunks are exactly as tasty as you'd expect Italian dark chocolate to be. Seriously: these lil Ferraris make Cocoa Pebbles look like used sedans."
Spoiler alert: it as a big year for peanut butter, but it might have been an even bigger year for Nature's Path. Their Love Crunch line of cereals, granolas, and granola bars has easily been the most underrated product family of the year, and I'm still considering picketing at the White House to get it the exposure it deserves.
And Dark Chocolate & Peanut Butter Love Crunch was the best of the bunch. With glisteningly syruped flakes, genuinely decadent chocolate, and doughy clusters that made the whole thing taste like an Oh Henry! bar, this cereal somehow justified its $5 a box cost.
Though I will say it's also responsible for most of my 2018 weight loss resolutions.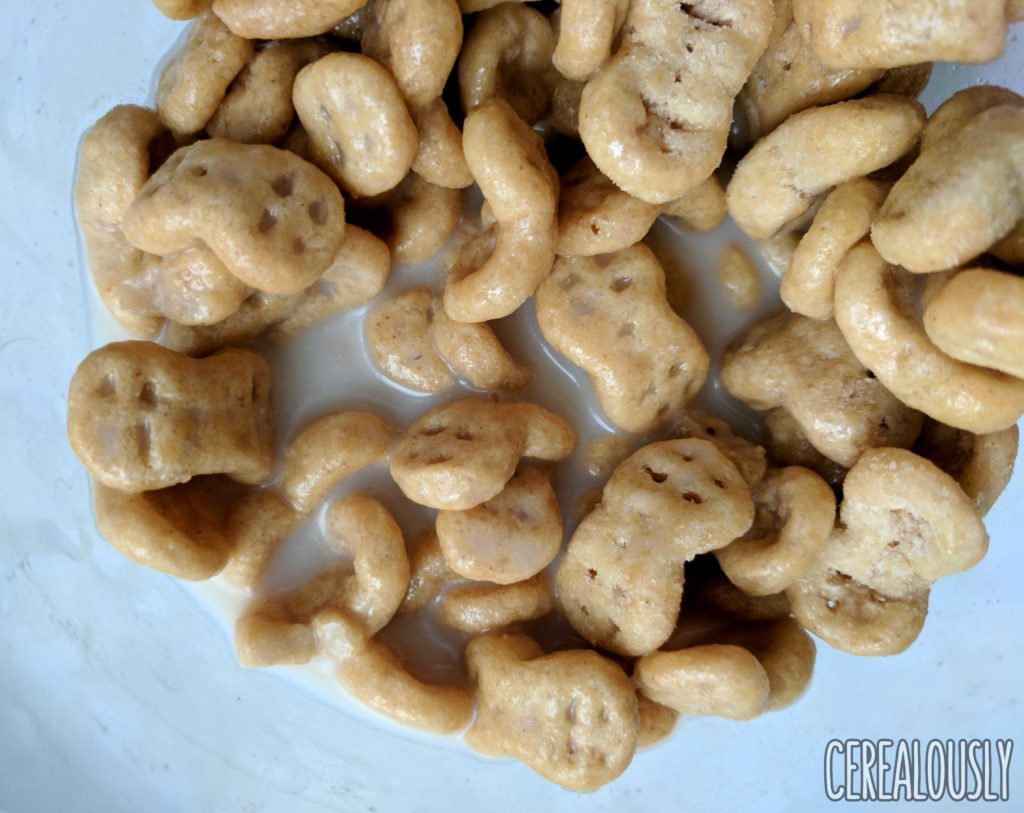 #3: Nutter Butter Cereal
It's wild how, even after months of growing resentment toward Post for cutting costs at the expense of taste, they instantly soothed all wounds with the cauterizing buttery goodness of Nutter Butter Cereal. Like the end of 1984, I've been reprogrammed.
This stuff tastes just like the cookies it's named after, stuffed with oily peanuttiness and a crisply cookied core. Better yet, the waffled figure 8 pieces soak up milk like millimeter-wide vacuums.
I've said it before, and I've said it again: if there is a higher power serving our pantries, we'll see Teddy Grahams and Nilla Wafer cereals in 2018.
#2: Donut Shop Pink Donut Cereal
"So while Pink Donut Cereal may lack zany nuance or a single, pronounced flavor, its combination of yellow cake batter, vanilla frosting, and buttery animal crackeriness is comforting and memorable."
We all laughed: what fools we were.
"Ha, 'pink' isn't a flavor!" we buffoonishly guffawed.
But then Kellogg's proved us wrong in a single torus-shaped strike, with the release of Pink Donut alongside Chocolate Donut in their new Donut Shop Cereal line. While both are delicious, Pink has a one-of-a-kind cake-cookie flavor I've only tasted before in Keebler Frosted Animal Crackers—a shimmering bastion of childhood snack food nostalgia.
Seriously: if this is what Pink tastes like, you'll find me getting a restraining order from the local zoo for licking the flamingos.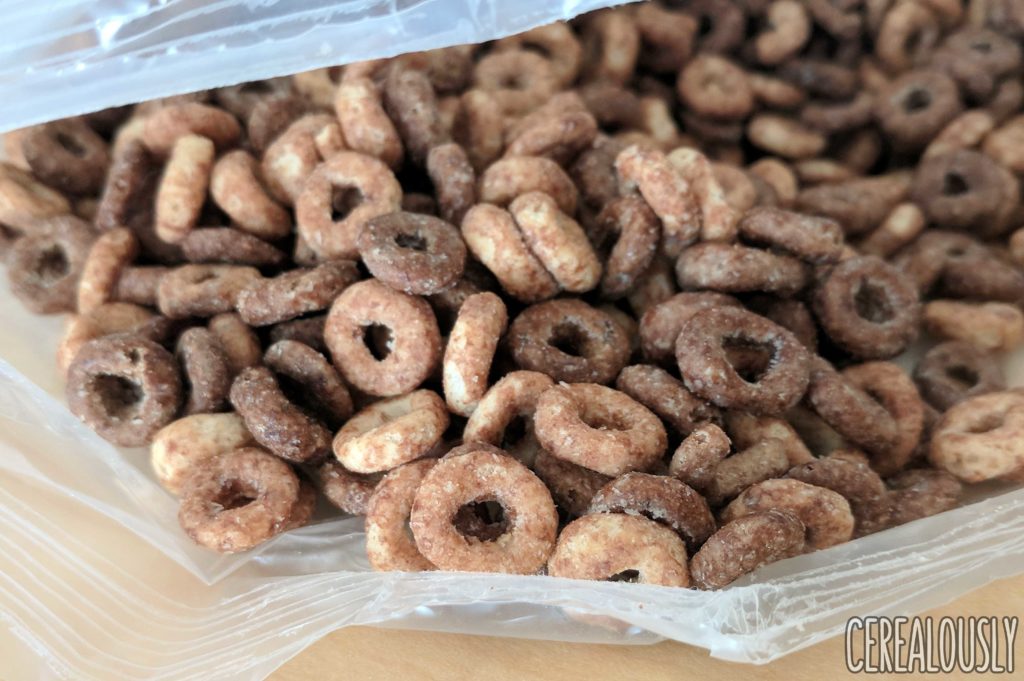 #1: Chocolate Peanut Butter Cheerios
"In fact, with this much peanuttiness, Chocolate Peanut Butter Cheerios slide up the metaphorical 'Reese's Peanut Butter Density Scale' to somewhere between 'Reese's Easter Egg' and 'Reese's Pieces.'"
Anyone who knows me in real life saw this one coming, because I've gabbed about this stuff more than I did the finale of Breaking Bad back in the day. In a year of happy peanut butter moments, this was the nutty stuff's masterful magnum Cheeriopus.
Caked with authentically peanut powdery powder and supported by mouthwatering undertones of potent cocoa, Chocolate Peanut Butter Cheerios' well-roasted rings are unendingly addictive, to the point where my habit of eating family-sized boxes of it has made me, appropriately, the size of an average middle-class family.
If you haven't tried this stuff yet, ring in the New Year right by treating yourself. Or better yet, do as the Spaniards do and eat a spoonful every time the clock chimes so you can enter January 1st full of enough peanut butter to glue a Shel Silverstein king's mouth closed.
---
Congratulations to this year's emerging champ: as a prize, I've went back and updated my review to give it the 10/10 it deserves—in fact, it's now my only perfect-scoring cereal of 2017. Sheesh: I guess my real 2018 resolution should be to be more generous.
Of course, there are plenty of honorable mentions to award, too: to Pecan & Maple Brown Sugar Honey Bunches of Oats, mostly because since reading my review, my mother has eaten no other cereal; to Banana Nut Cheerios, for technically being one of my 5 favorites of the year even though it was disqualified for not being new; to Girl Scouts Caramel Crunch Cereal for just being plain ol' tasty but not quite tasty enough; and to Burger King's Cinnamon Toast Crunch Milkshake for leading 2017's surprisingly huge trend of cereal milkshakes.
Oh, and to all of you, too! Thanks so much for spending another year deciphering my long sentences and hyphenated adjectives. We've grown a lot together this year, between leaking new cereals that turned out to be scrapped concepts and exploding the Internet with the help of a certain plumber, it's been a wild ride, and it's your support that keeps me doing this. ♡♡♡
So whether we finally get an Eggnog Cereal or whether Cheerios runs out of fruits to adapt into cereals, I hope to have you all at my breakfast table through 2018. Have a good one!