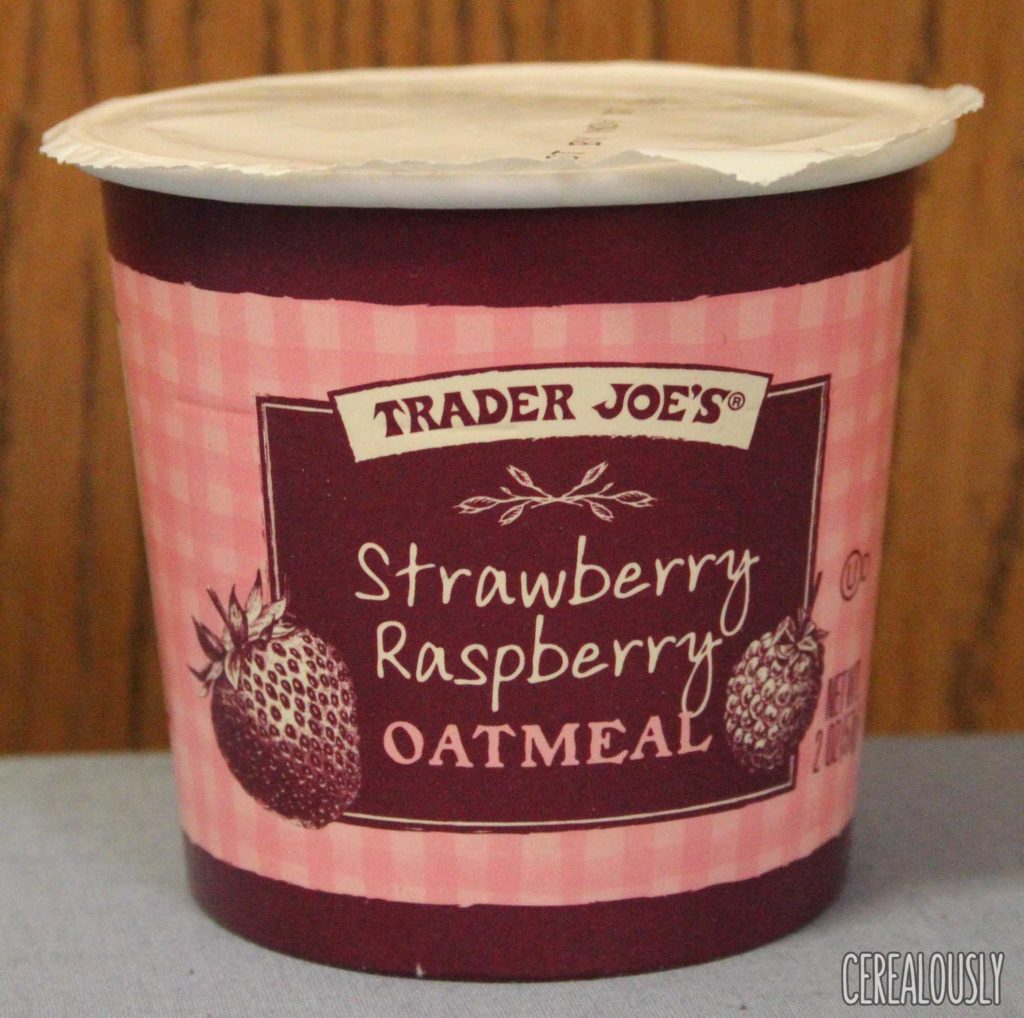 Today's review is important.
Why? Because starting with Trader Joe's new Strawberry Raspberry Oatmeal, this site will now be exclusively about oatmeal. Keeping with our inquisitive theme, I will soon be changing the site's name to "Oatmeally?" After cutting the roof of my mouth one too many times on Crunch Berries, I've vowed to give up The Breakfast Which Shall Not Be Named and focus on something warmer, mushier, and more palate friendly. So stay tuned for more reviews, squishy glamour shots, and hot tips for making your own oatmeal bath bomb.
Just kidding! I already had some oatmeal April Fool's Day fun on Instagram, so I figured I'd lovingly annoy you all here, too. My apologies to anyone reading this on, well, any other day of the year. I would say "I promise I'm not always like this," but we all know that's a bigger lie than "fill oatmeal with 1/2 cup water for best results."
That being said, Trader Joe's Strawberry Raspberry sounds pretty cool for something so hot, so I'm giving it a try. It's pretty much the opposite of TJ's other new oatmeal: Tart Cherry, Chia and Pumpkin Seed Oatmeal. While that oatmeal gave an underrated fruit the spotlight, Strawberry Raspberry stars two of the cereal aisle's juiciest recurring characters.
And based on my "more sour than sweet" review of Tart Cherry, let's hope this stuff tastes totally opposite, too. Continue reading →