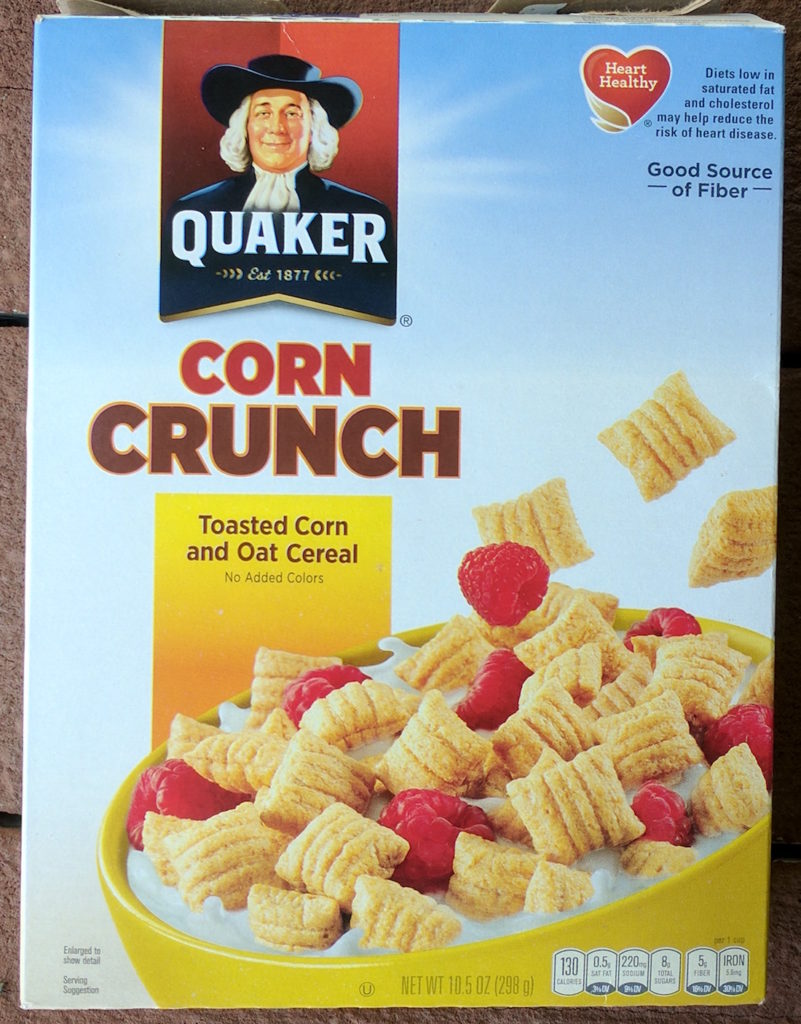 There are some cereals you'd never expect to have a cult following. Honeycomb and Alpha-Bits are good examples. They're classics sure, but unlike Cinnamon Toast Crunch's sect of cinnamon sugar swirlers or Cap'n Crunch's church of masochistic roof-of-mouth manglers, you never really hear people say Honeycomb or Alpha-Bits are their favorite cereals.
That is, until Post changes those cereals' formulas, and I get gobsmacked by hundreds of torched and pitchforked comments from angry breakfast lovers blaming me for ruining their childhood memories.
Sorry, Bertha from North Dakota. I swear I just make dumb cereal jokes, not actual cereal.
Honeycomb rants aside, another cereal with a shockingly devoted fandom is Quaker's Corn Bran Crunch. As one of those closet Corn Bran Crunch geeks, I wrote up a glowing tribute review to the stuff a while back, and the article's popularity revealed that many share my niche passion for fibrous corn cuboids.
As comments kept rolling in, my fellow quirky Quaker-ers kept me posted on a developing narrative for our beloved Corn Bran Crunch. Tragically, the stuff disappeared for a while, and inquiring fans were told that a production error had put Corn Bran Crunch had put the cereal on hiatus.
But then it returned, and after the initial glorious hysteria wore off, something was very clearly different. The Bran had ran away somewhere down the line, leaving behind Corn Crunch, which, despite its alliterative name, allegedly tasted far different.