Happy St. Patrick's Day! Or as it's known in the cereal community, "Unofficial But Pretty Much Official Lucky Charms Day!"
Because let's be real here: if there were ever a thematically appropriate day to suck down leprechaun-endorsed oats and marshmallows by the beer stein-full, it's St. Patrick's Day.
As they always do, General Mills and Lucky Charms themselves have acknowledged the iconic cereal's spiritual tie to this day of green by releasing an especially enviable Lucky Charms with Green Clovers! This cereal has been released before in a number of forms: 2017's two-toned, minty fresh and earthen pine green shamrock marshmallows aren't new, but previous years have also seen our four-leaved friends paired with sugary pots o' gold and gold coins.
Who knows: maybe next year Lucky Charms will "Mix Up" these marshmallows like they did with the others, and we'll finally get the black and neon pink marbits my edgy high school self always dreamt of.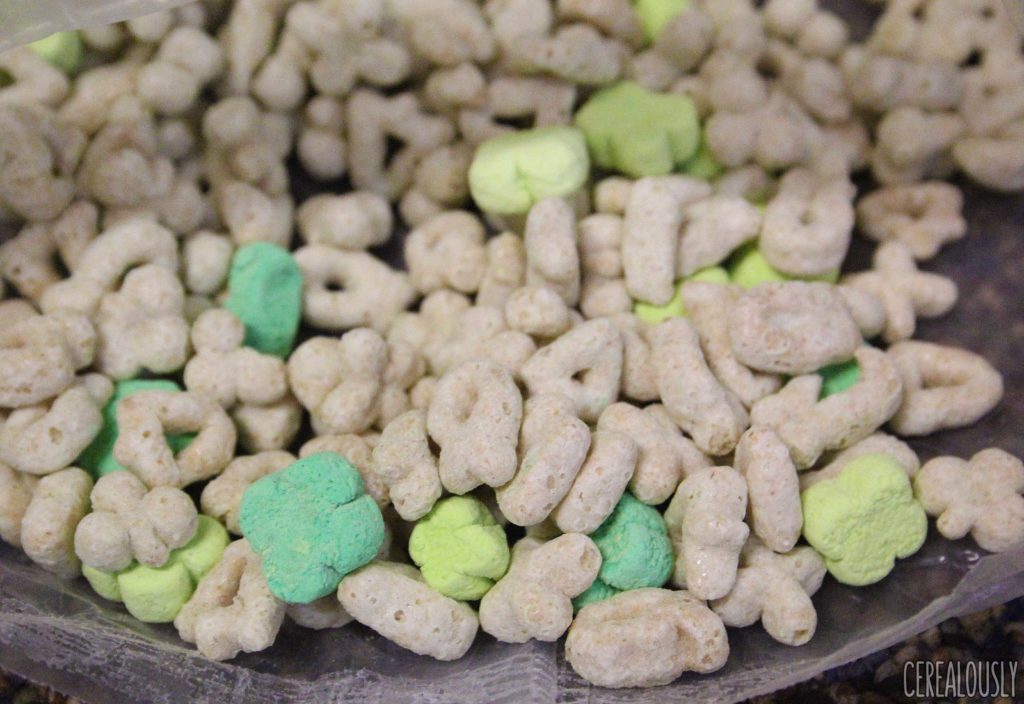 I won't lie: aside from being greener than a ghillie suit in Oz, these Lucky Charms aren't any different than the regular thing. Eating these for breakfast is a great way to ring in spring, since nothing says "the season of new life and Easter bunnies" quite like bouncing off the walls during an 8am sugar rush. But other than that, these all-shamrock Lucky Charms have the same perfectly dense and sugar-syrup glazed oat bits you know and love, combined with sweet pops of unadulterated and un-jaded—yet vibrantly jade-colored—marshmallow fluff.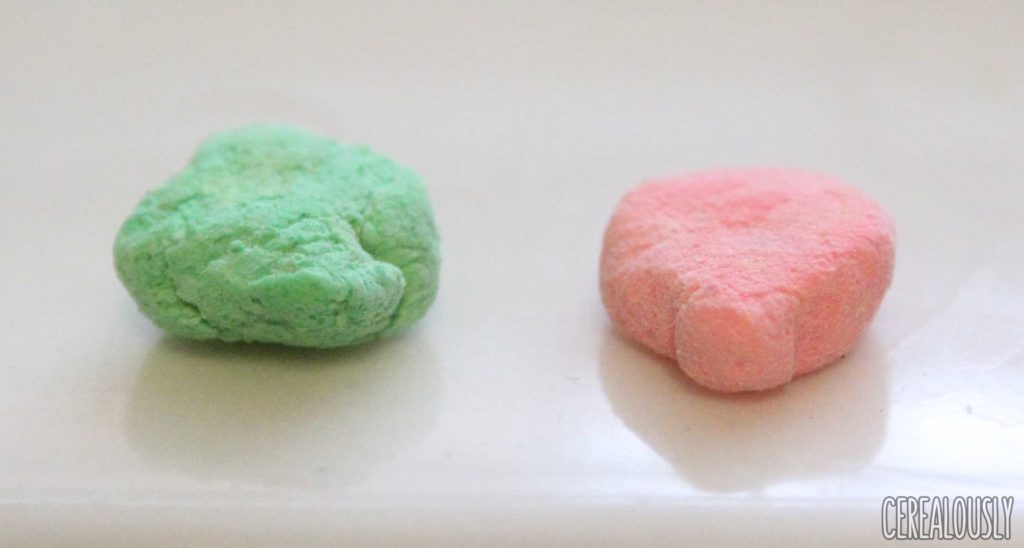 Though I will say that, after a closer analysis and wait too many experimental calories, these new clover 'mallows are a little bigger and crisper than their predecessors—at least most of them. So if you thought plain cereal marbits were too chalky or chewy, these may quench your thirst for a plumply granulated crunch. On the flip side, the sweet sensitive may find a bowl of Lucky's emerald doubloons to be more cloying than a post-Valentine's Day discount candy binge.
So while Lucky Charms with Green Clovers is a fun St. Paddy's Day morning kickoff, it left me wanting more. Milk simply wouldn't do, I didn't have any peanut butter, and my freak impulse to pour some Lucky Charms into a bowl of corned beef and cabbage was swiftly talked down by several fire marshalls. Heck, I couldn't even find the elusive chocolate version.
And that's when it hit me: if Lucky was going to hide his cheery choco-charms, I'd have to make my own: St. Patrick's Day-style.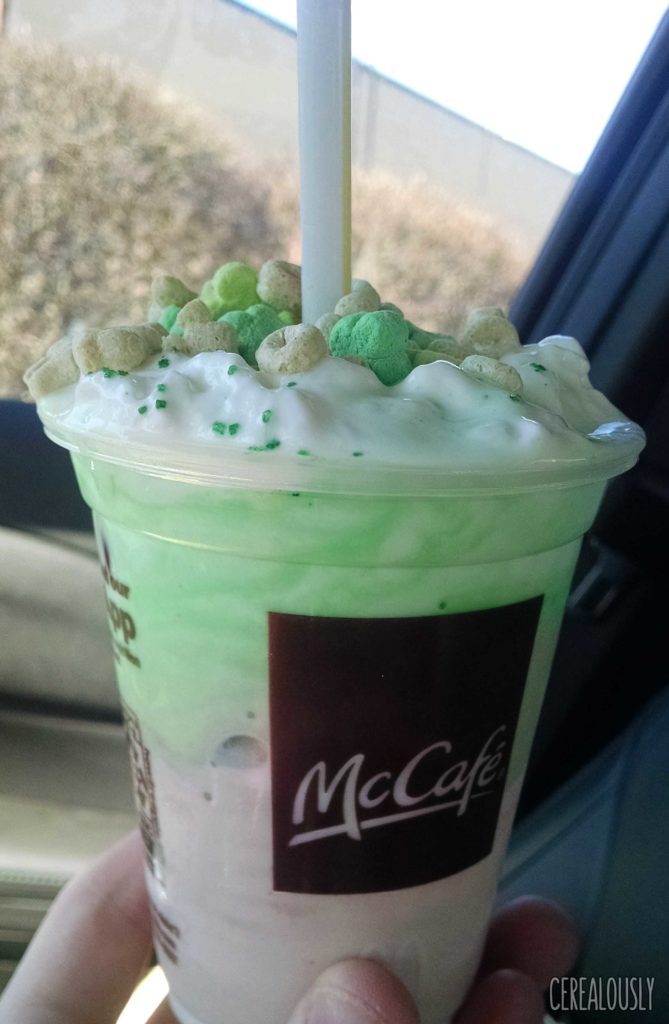 To answer your soon-to-be frequently asked questions:
– Yes, that is a McDonald's Chocolate Shamrock Shake.
– Yes, I did eat it in the McDonald's parking lot because I was afraid it would melt.
– No, I stopped feeling shame after that time I poured green milk on Froot Loops.
– Yes, it does taste like what dreams are made of. And frozen Junior Mints, for that matter.
– No, even though drinking this will make you feel minty fresh, it's not an acceptable substitute for brushing your teeth.
As delicious as it was, I can't really recommend using a Shamrock Shake as a Lucky Charms milk replacement, unless you like finding shake-slathered oat crumbs in your floor mat the next morning. I'll just add it to my list of "dumb things I've poured cereal on in the name of breakfast journalism." Maybe once that list's long enough, I'll make it into the Guinness Book of World Records.
Speaking of which: happy St. Patrick's Day to all you loyal readers. You deserve a Guinness for tolerating my shamrock silliness.
---
The Bowl: Limited Edition Lucky Charms with Green Shamrocks
The Breakdown: Pretty colors are the only thing separating this stuff from normal Lucky Charms—though the plumper marshmallows really do feel a little more magically sweet. But that's probably just my shake-induced sugar rush talking.
The Bottom line: 8 scrapped ideas for "Shepherd's Pie Lucky Charms" out of 10