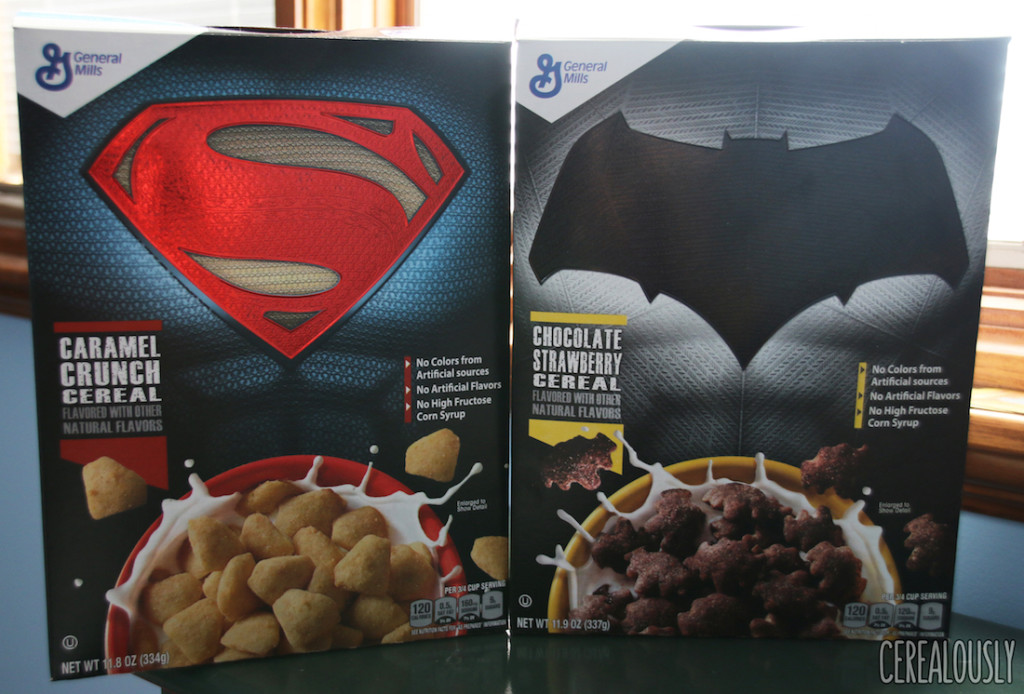 There's a war going on, cereal fans. A war on breakfast!
And no, I don't mean the ongoing blood feud between Pop-Tarts and Toaster Strudel (though the latest news is that Kaiser Doughboy is attempting a surprise attack on a troop of Frosted Blueberry pastries just east of the toaster).
No, this new battle is one of superheroic proportions. Just in time for the upcoming Batman vs. Superman movie, DC Comics (which I can only assume stands for Delicious Cereal) has licensed a new cereal for each of the famous combatants.
Don't ask me why, but Superman was bestowed the power of "Caramel Crunch," while Batman pulled "Chocolate Strawberry" out of his utility belt. Which will be the hero of your tastebuds? Let's wait for the artificially flavored smoke to clear and find out!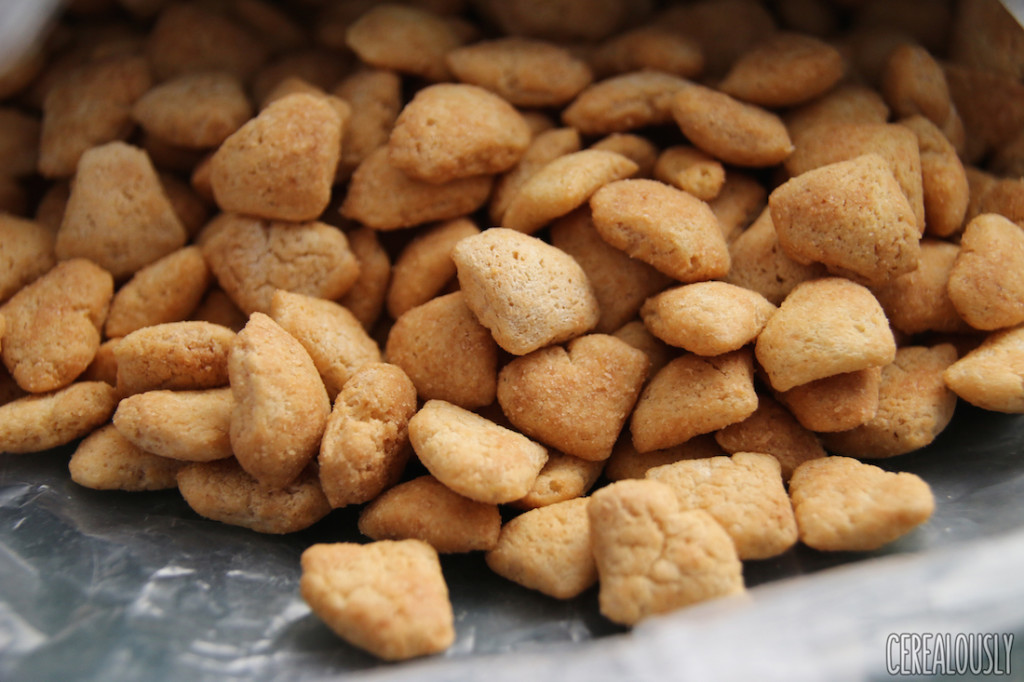 I guess since he has the strength to lift a car, it's fitting that Superman has carried caramel into his cereal (that's right, I pronounce it "car-mull." All of you "care-uh-mel" people can throw your angry Batarangs at me in the comments).
After munching on some of Superman's lightly dusted, gem-shaped pieces, my eyes opened wider than, well, Superman using heat vision. These are some seriously tasty sons of bitches Krypton! Their flavor is complicated, though, so allow me to explain it in a way that will sound like a geeky superhero fanfiction:
It was a seemingly normal day. A chunk of cornbread and a Nilla Wafer were taking a tour of the old caramel factory. Disaster struck when the two fell into an industrial-sized vat of bubbling Hershey's caramel syrup! It was at that moment that their two sweet, cookie-like flavors merged into a single, buttery and caramelized entity! 
His name? The Caramercenary! A tasty, ruthless, and slightly doughy hero for children everywhere!
For all you more socially adjusted readers who skipped that and now want to beat me up for my lunch money, I'll sum it up for you: Caramel. Yes. Good.
But the best part (or maybe the worst part, for my waistline) about Superman cereal? There's a noticeably salty caramel aftertaste that will make your mouth instantly water for more.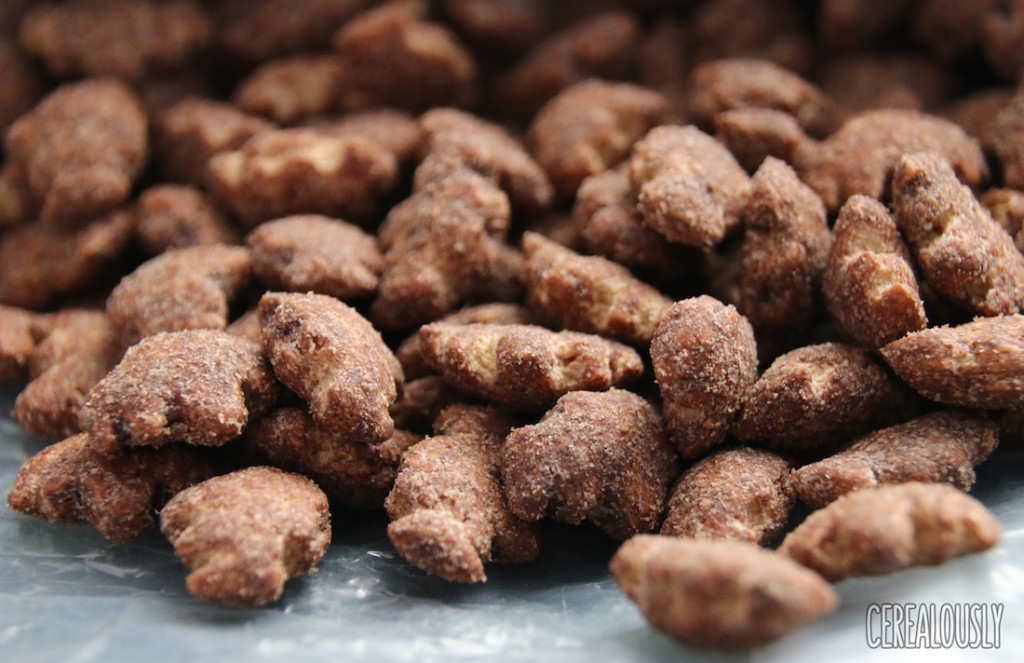 Moving on to our caped, crunchy crusader, his Galaga ship-shaped pieces (I've also heard them described as little Nintendo 64 controllers) have a flavor that is as deep, mysterious, and complicated as Batman himself.
And like Batman, I had a hard time determining his cereal's true taste identity. I had to eat a handful and think hard, and then eat another handful. And another handful. And another handful. And another…
*30 minutes and many calories later*
I think I figured it out! Batman is Bruce Wayne! But in all seriousness (cerealousness?), the reason this cereal is stranger than a certain Marvel superhero is that the fruity undertones are way closer to a tart raspberry than a sweet strawberry.
As for the chocolate? It has an unexpected richness that is biting and almost…alcoholic? I'm not crazy: the ingredients confirm that "chocolate liquor" is an ingredient! How fancy! I was expecting a kids cereal, but this has all the taste notes of a white chocolate raspberry dessert straight out of a restaurant.
Maybe once this movie is out, General Mills can rebrand it as "Wolfgang Puck Cereal." Heck, the pieces already look like upside-down W's.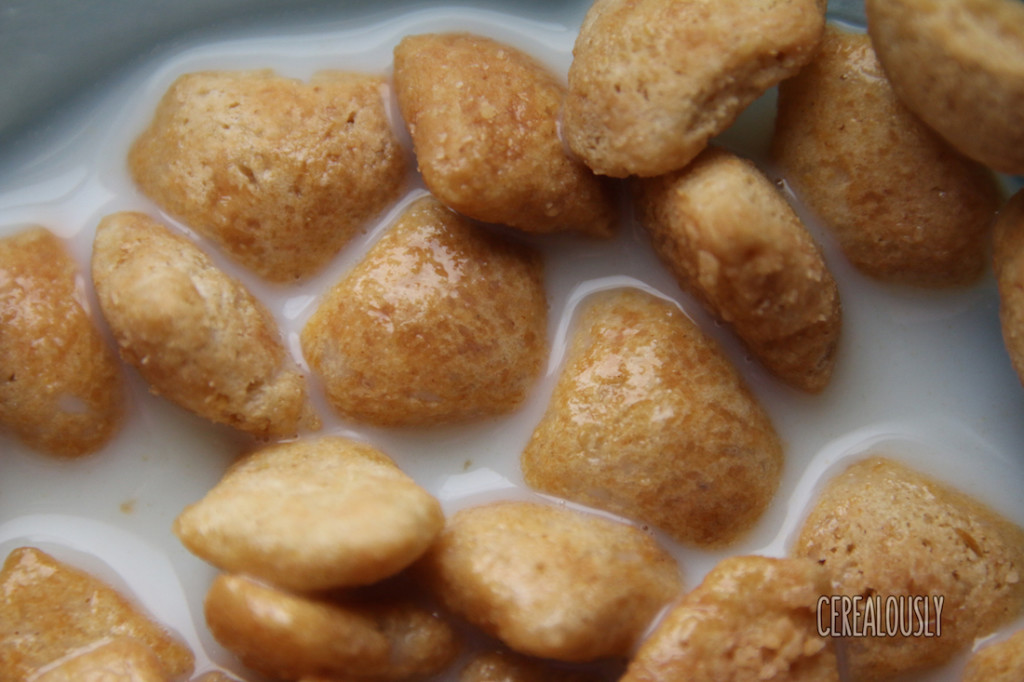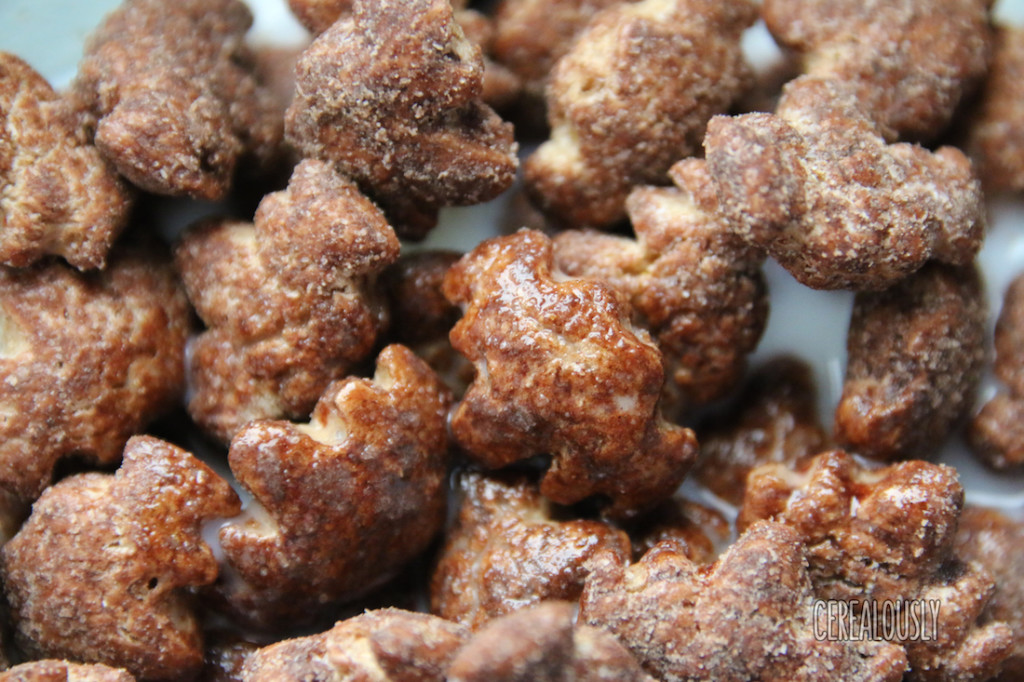 While both of these cereals are already wired with weirdness, the weirdest thing is that neither performs well in milk (I guess they should have given Aquaman his own cereal). Superman's cereal becomes soggy and mushy in seconds, and Batman's loses its raspberry flavor and chocolate complexity. Before long, it's just a bowl of jagged jigsaw puzzle piece Cocoa Puffs.
Who would've thought that pasteurized 2% is more powerful than Kryptonite?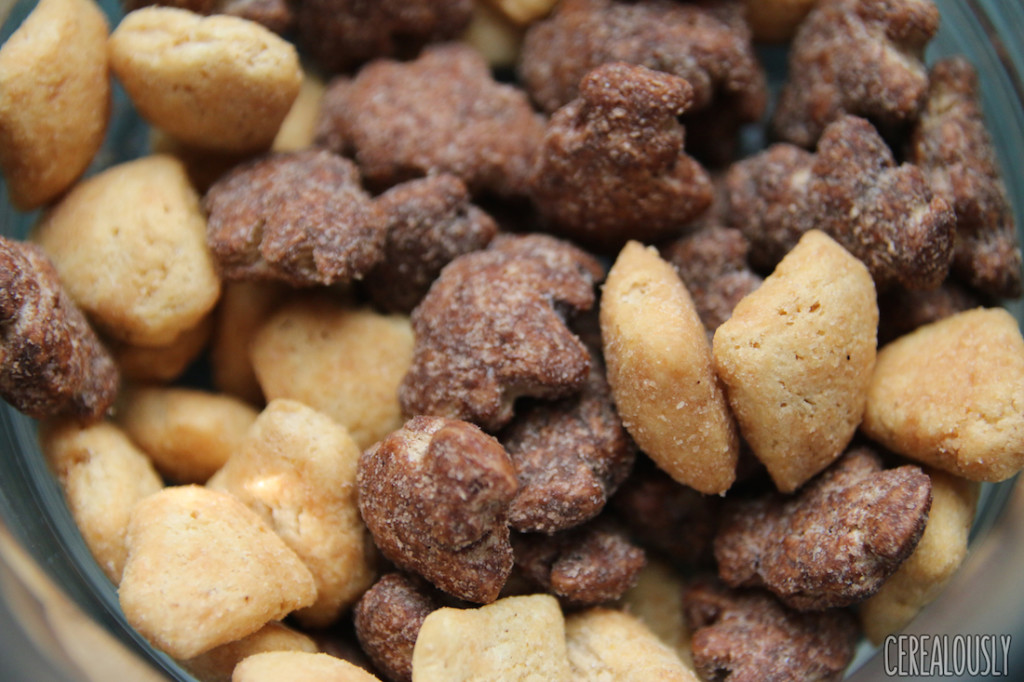 But I'm sure you're all thinking, "Darn it, Dan. We sat through your crappy fanfiction and your obligatory stupid video game references. Now which cereal wins?"
As usual, there's no one right answer. For those looking for a complex, innovative, and even slightly adult cereal experience, let the Dark Knight enrobe your tongue with his dark chocolatey fruitiness.
But for those of us who are still kids inside and don't want to grow up (like me!), Batman may be the hero we deserve, but he isn't the one we need right now. What we need is to eat a bowl of niblet-sized caramel cookies. Superman cereal blows Cap'n Crunch's Caramel Popcorn Crunch out of the water he's sailing in, and it's exactly what I imagine Caramel Toast Crunch would taste like.
For that matter, they're also what I imagine Vanilla Weasels from Full House would taste like (1,000,000 points to whoever actually gets that reference).
So bravo, Superman, I think you win this round. But just one question for you, Supes: only 25% of my daily recommended value of Iron? I expect more from the Man of Steel.
---
The Bowl: Batman versus Superman
The Breakdown: Batman's cereal is a bizarrely sophisticated, choco-liquor dipped treat, but Superman's delightfully juvenile cornbread/Nilla/salted caramel trio is unstoppable (except by the flow of milk).
The Bottom Line (Batman): 8 crunchy Nintendo controllers out of 10
The Bottom Line (Superman): 8.5 issues of Caramercenary Adventures out of 10