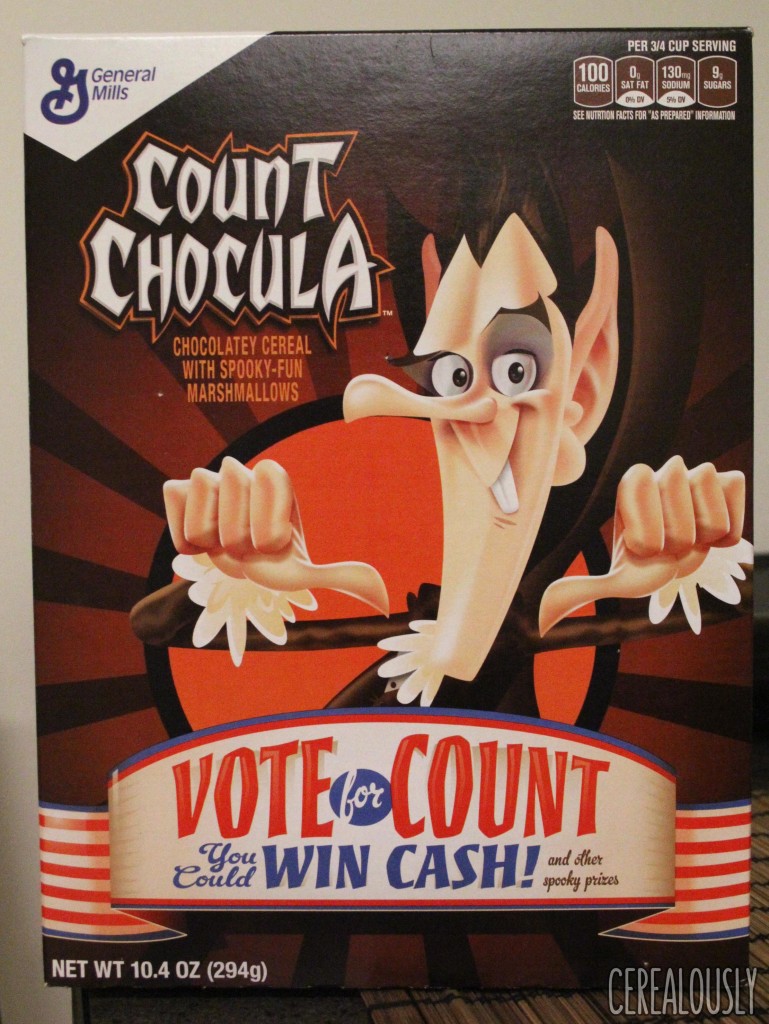 I feel like I'm giving a toast at Count Chocula's wedding. I mean, what is there left to say about an old friend who has been by my side nearly my whole life? Am I right, folks?
I definitely remember having a box of the Count by my elementary school-aged side during those otherwise dismal autumns that heralded the return of homework and playground bullies. And this fanged friend reliably returned year after year like a bloodthirsty Santa Claus. It doesn't matter that General Mills' annual Monster Cereal news in late August is like a new Fast & Furious film announcement: we all may know it's coming, but we still collectively lose our minds anyway.
The only bad part about Count Chocula & Friends' yearly visit is that they must at some point leave us. And even though the Monsters' departure from shelves is more of a slow bleed out (I've found Boo Berry in close-out stores through late July of the next year) than an abrupt goodbye, Monster-less November mornings are nonetheless marred by a few milky crocodile tears.
So this night's for you, Count Chocula: may your marriage to the Countess be happy. But enough sentimentality—just because I've reviewed Count Chocula cereal before doesn't mean I can't make it my fall tradition. Who knows, maybe I'll taste something I missed before.
Let's free these chocolate ghosts from their plastic sarcophagus.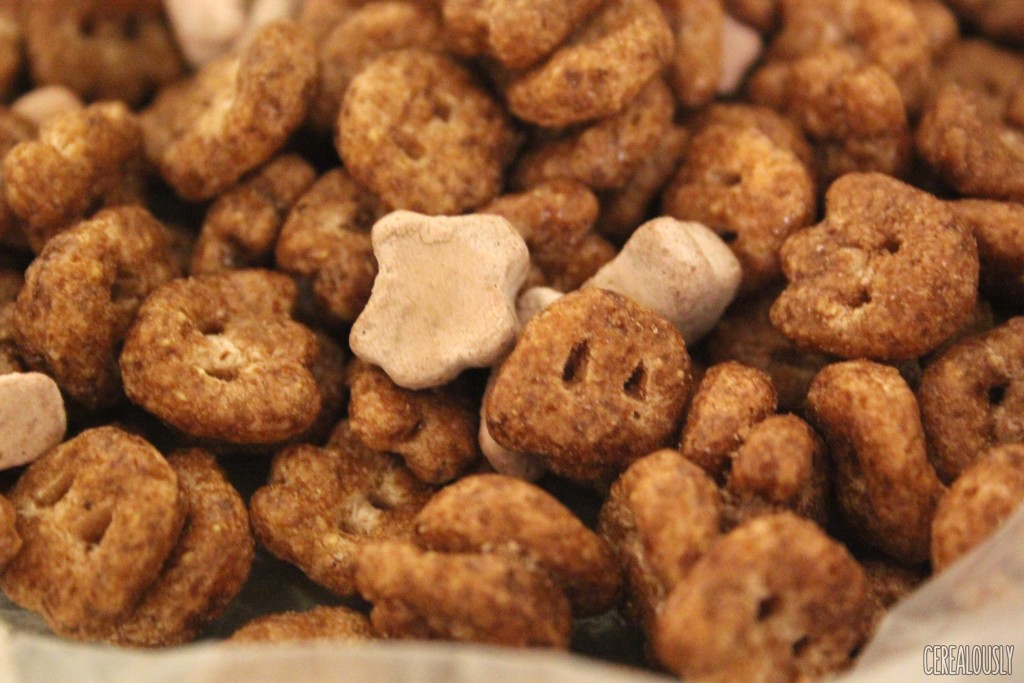 Speaking of cocoa poltergeists, just gaze upon their carefully contoured, ethereal beauty. Cocoa Puffs may have a crisper 'pop' than Count Chocula's corny balloons—which just kind of hiss out cocoa-flavored air when you puncture their glossy skin—but Sonny the Cuckoo's trademark cereal isn't shaped like the cocoa powder-speckled lovechild of a Metroid and Blinky from Pac-Man.
And on an unrelated note, "Corny Balloon and the Cocoa-Flavored Air" sounds like it could be the name of Limp Bizkit's next album.
However, there are definitely minor complaints to be had with these bread & butter bits of Count Chocula's breakfast arsenal, and I don't just mean the fact that they don't taste like bread nor butter. Hundreds before me have already digitally yelped about how General Mills' oat flour to corn flour formula change has "ruined" the proud legacy of Count, Frank, and Boo.
While I agree that these new Monster Cereals lack the tongue-punching flavor, deer-spooking crunch, and mother-worrying neon color of the '90s, '80s, and beyond, they still do their job of ushering in the Halloween season with spooky sweet goodness. Count Chocula's ghosts still have a lip-smacking glaze of sticky and syrupy milk chocolate, making an entire spoonful of the cereal taste like chocolate-covered popcorn.
And if you've ever spent the day after Halloween melting a fun-sized Hershey's over the popcorn ball that weird lady down the street gave you while trick-or-treating, you know that chocolate and popcorn make an unexpectedly tasty pairing. Uh, we all did that, right?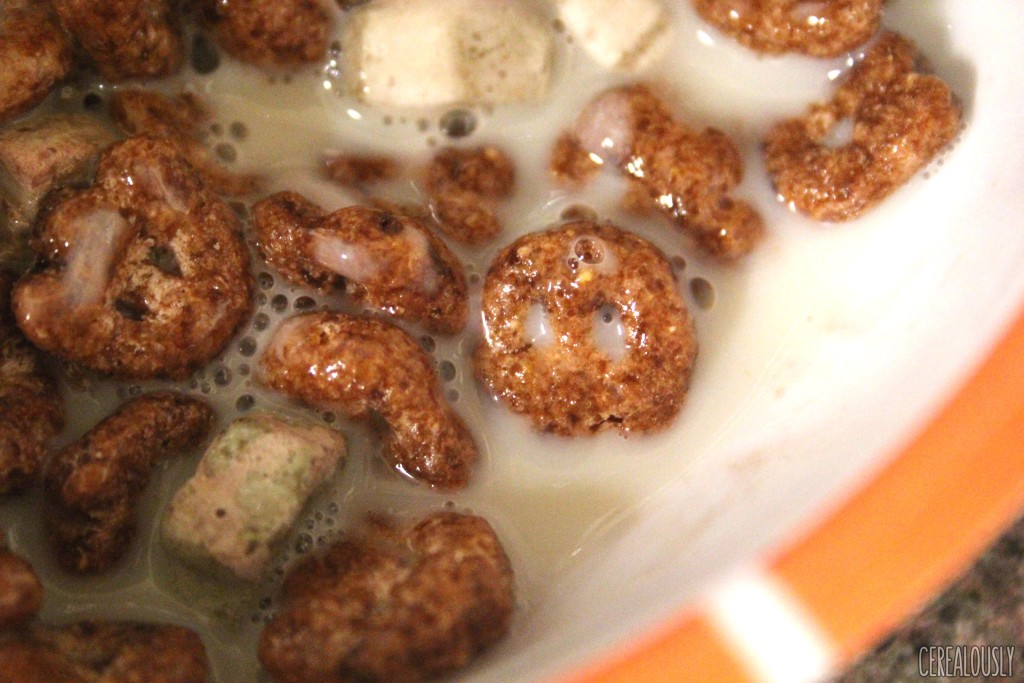 But in a predictable Act III twist, the true hero of this cereal isn't the swarm of ghosts: it's the fudge-swirled marshmallows! The Count's spectral corn conjurings may not have 'popped' enough for my liking, but these bat and moon-shaped sugar cannonballs blow delicious, cocoa-tinged debris through every bite of cereal.
In milk, the marbits are even better, because they melt into little fudgy globs and swell up bulbously as they absorb sweetly ribboned chocolate endmilk. You may be familiar with chocolate and popcorn, but you probably weren't aware that chocolate and marshmallow—an absolutely crazy, totally unheard of flavor combo—is pretty darn good, too.
The s'more you know.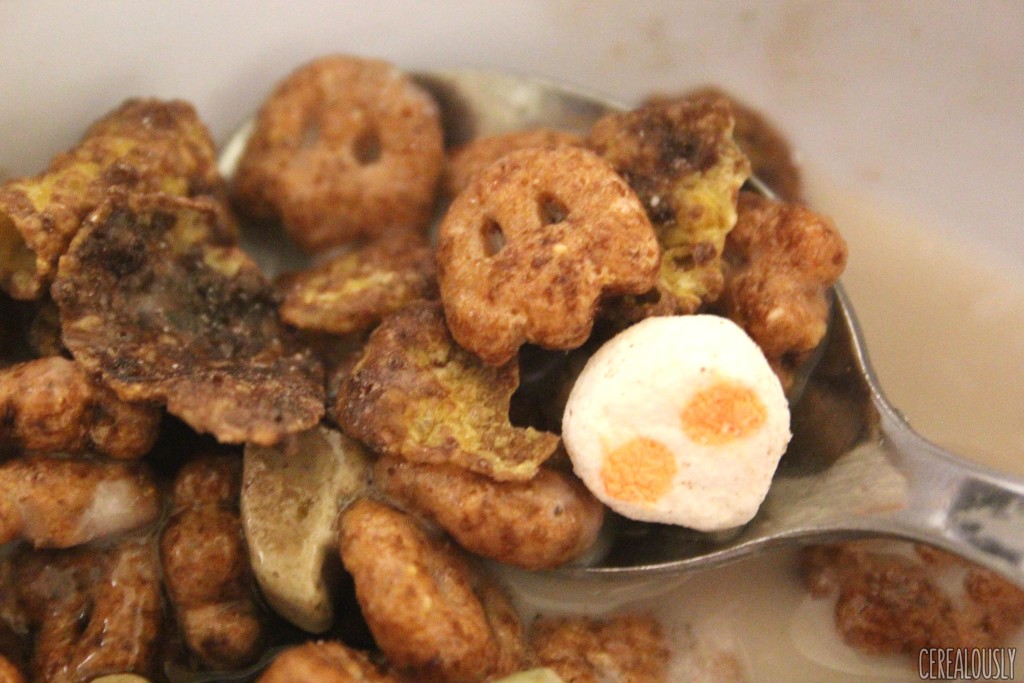 And speaking of which, Count Chocula pairs wonderfully with this fall's choco-mallow newcomer: Chocolate Frosted Flakes with Skeleton Marshmallows. Putting both in a bowl together produces a crispy-chewy contrast, and it gives every ghost piece a Frosted Flake surfboard to ride the milky seas with.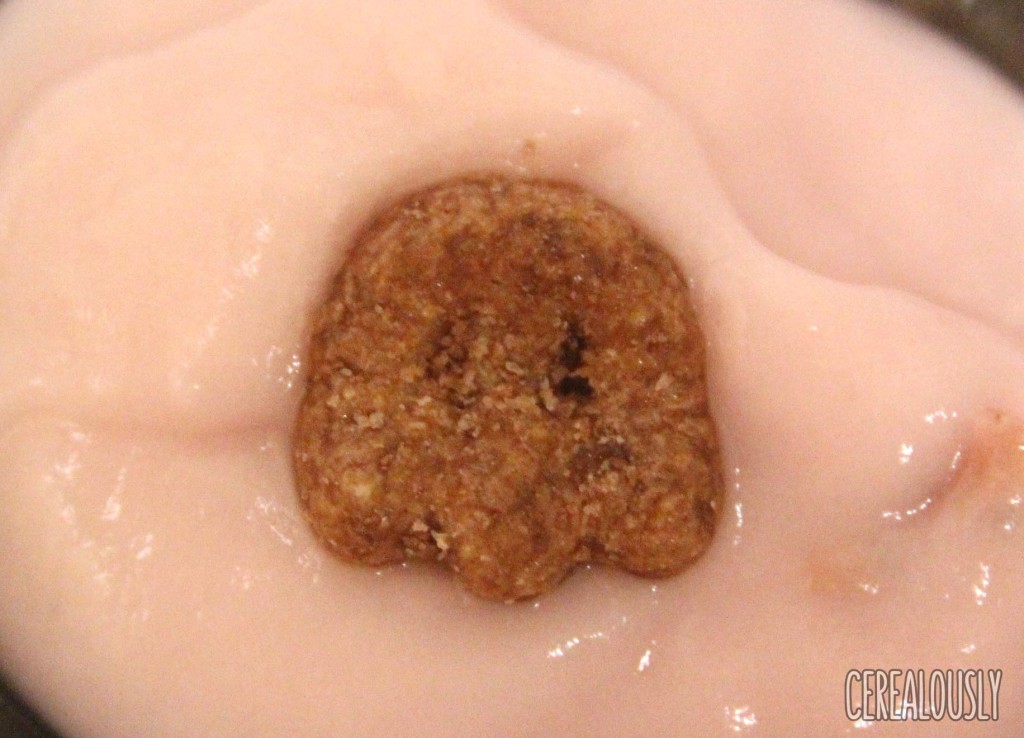 This isn't the only great way to mix up your typical Count Chocula experience, either. Might I suggest mixing it into some strawberry yogurt? It combines the romantic taste of a chocolate-covered strawberry with the innocence of breakfast cereal. It's pretty much like a classy date night where the waiter still brings crayons to the table. Oh, and it doesn't hurt that the sight of strawberry yogurt bleeding out of a corn flour ghost's eyes is gorgeous enough to belong in "America the Beautiful."
I really wanted to give the Count a lower score this year. You see, Count Chocula, Franken Berry, and Boo Berry's theme this year is "the Monster Cereal Election." It's much simpler and less technical than last year's augmented reality boxes, but it has me a lot more excited because I finally get to take party platforms into account when reviewing each monster's cereal. While I may love Count Chocula's flavor, I don't know if I can agree with his people-pleasing approach to politics. I mean, just look at this blatant pandering to our nation's milk guzzlers: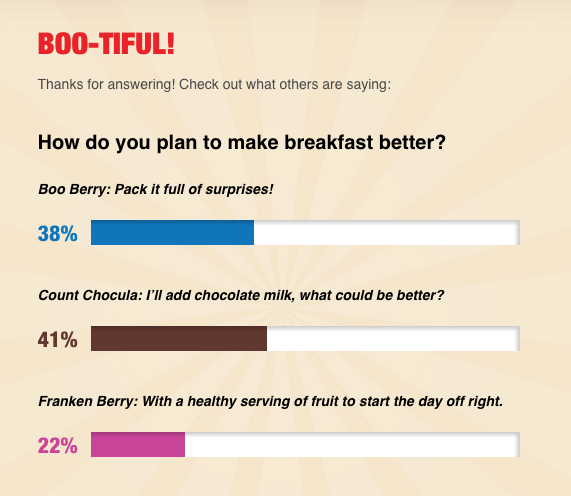 At least say it with confidence, Count!
I prefer an honest underdog, so that's why I've been 100% backing Franken Berry in this election. And as a Franken Berry advocate, the tall pink guy would never let me give Count Chocula's cereal the same sterling score I gave it last year. So sorry, Count, I'm docking you a half point for posterity's sake. Nothing personal: it's just a cereal-eat-cereal world out there.
But despite these friendly competitive jabs and the cereal's minor faults, Count Chocula is still the tastiest way to get in the Halloween spirit without eating your Pumpkin Splendor scented candle. I never thought I'd be able to write 900 more words about a cartoon vampire printed on cardboard, but here we are.
Be sure to tune in next year when I pen a 7 novel-long Count Chocula x Cap'n Crunch crossover fan fiction. Even J.K. Rowling will be sweating.
---
The Bowl: Count Chocula Cereal
The Breakdown: Unbeatable shapes, chocolate popcorn flavor, and explosive marshmallow projectiles make up for a depressing texture and a sub-par presidential candidate.
The Bottom Line: 8.5 incoming "Milkgate" scandals out of 10
(Quick Nutrition Facts: 100 calories, 1 gram of fiber, 10 grams of sugar, and 1 gram of protein per 3/4 cup serving)