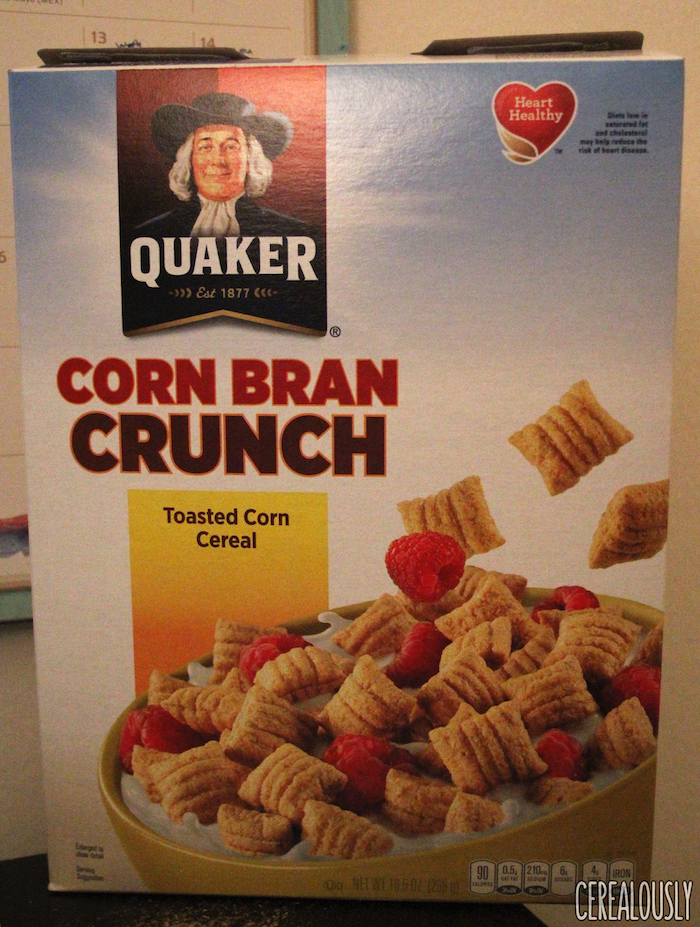 Corn Bran Crunch may just be the most underrated cereal of all time.
There: that needed to be said. This cereal deserves more fame and attention. With an uninspired box design and a generic name that sounds like a bootleg arcade game at a rural Chuck E. Cheese, Corn Bran Crunch usually doesn't stand a chance against others in the breakfast aisle.
Seriously, what kid would pick a smirking old dude with a bowl of raspberries over a lunatic cuckoo bird or a cannibalistic cinnamon square? Even Quaker's Oatmeal Squares are more popular.
If Quaker won't give Corn Bran Crunch the wisecracking, sunglasses-wearing corncob mascot it deserves (his catchphrase would be "Aww, shucks!" of course), I suppose I have to be the one to sing its praises.
Let's dive in.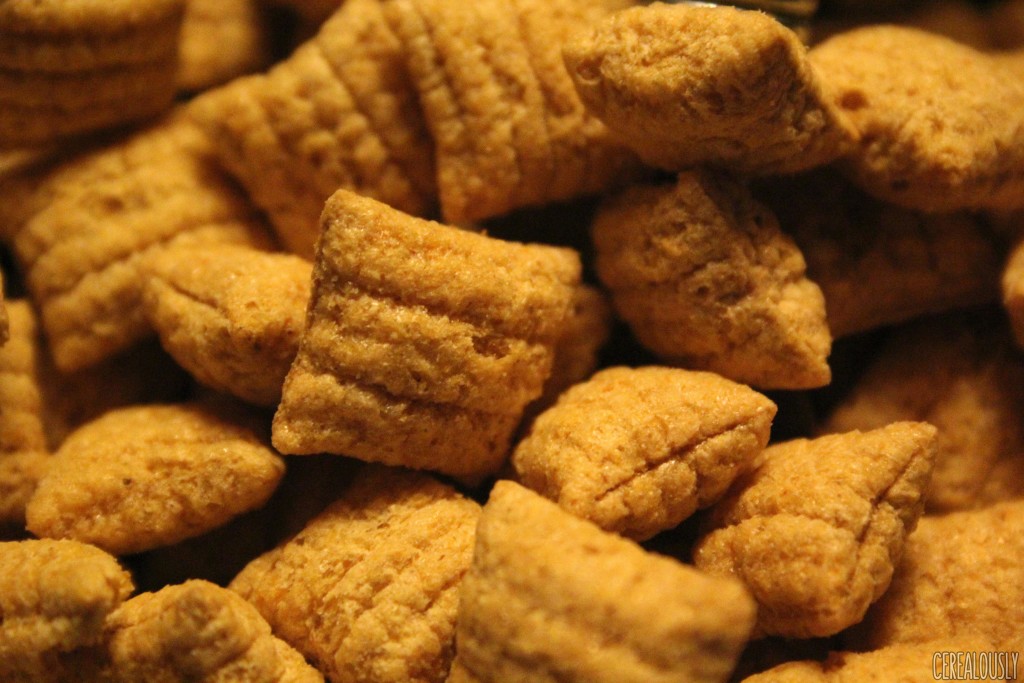 Each piece is a lightly sticky, hollow centered, ridged and rounded pillow. These ridges should not be overlooked, because combined with each corn bran pillow's delicate crunch, their shallow trenches make for a satisfying mouthfeel.
It's the cereal equivalent of eating Lay's potato chips with Ruffles: everything's just better with ridges.
Now that we're past my weird ridge obsession (don't even get me started on crinkle cut carrots), I can talk about the taste.
Every square tastes like a sweet corn tortilla chip dipped in sugar syrup. You get plenty of dense, wholesome bran flavor from the base, while that glazed syrup coating provides a sweet golden finish with an aftertaste of browned butter.
For years I couldn't place exactly why this taste is so familiar, but after examining Corn Bran Crunch's ingredients, I understand why. This cereal has coconut oil!
It all makes sense now: Corn Bran Crunch tastes like a more mature Cap'n Crunch wrapped inside a hearty suit of crunchy bran armor.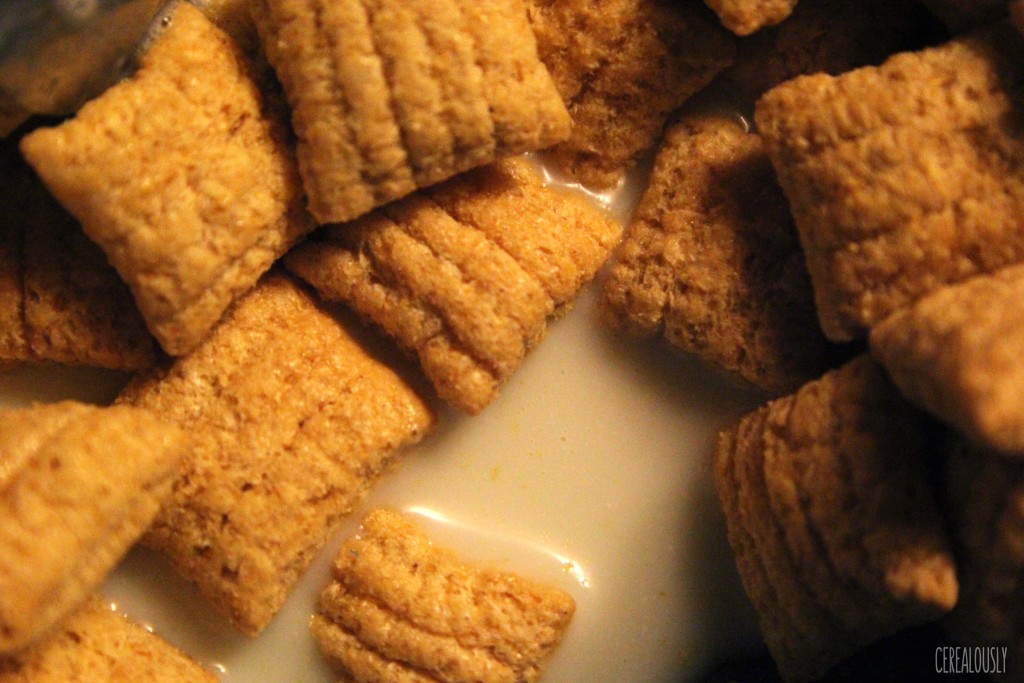 Milk works great with this cereal, too. The sweet outer layer absorbs milk and becomes pleasantly soft, while the lower mantle layers of corn bran stay crisp.
And the endmilk is so magically delicious that it would make Lucky the Leprechaun rethink his slogan. While the phrase "golden corn liquid" wouldn't normally sound appetizing, at the bottom of a Corn Bran Crunch bowl it's tasty enough to make Ponce de León smile in his grave.
But will most people end up picking this cereal over Cap'n Crunch? Probably not. And am I purposely overhyping it a bit? Probably. Corn Bran Crunch isn't that exciting, but I still feel the need to stick up for it. It has a unique and charming flavor despite its unpopularity.
You could almost say I relate to it. I just want to lean in close and gently whisper into its ear:
"I understand you, Corn Bran Crunch. Nobody ever picked me for their kickball team, either."
---
The Bowl: Corn Bran Crunch
The Breakdown: With a great mouthfeel and a "better than the name makes it sound" golden sweet flavor, this cereal deserves a place on your morning kickball team—or at least a try out.
The Bottom Line: 8 medieval Cap'n Crunch knights out of 10