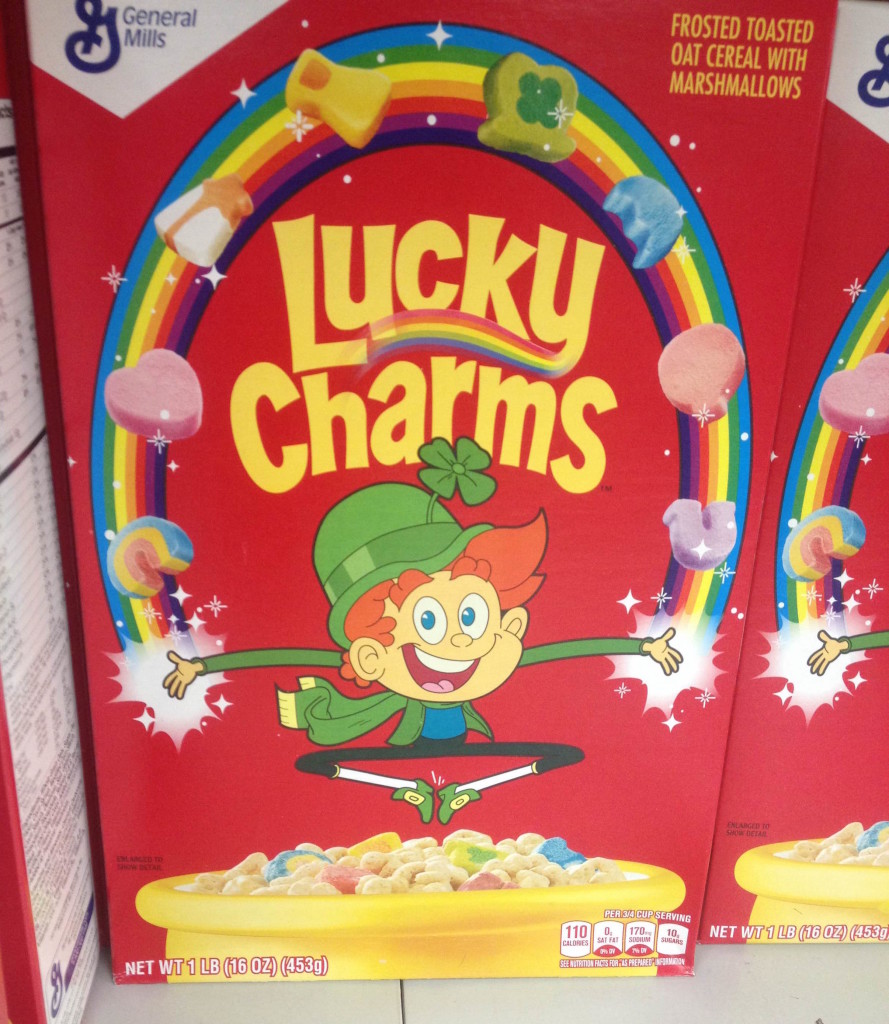 The sugary, chalky dust has finally cleared, and the winners of Lucky Charms wildly viral Marshmallows Only contest have been named (I, unfortunately, was one of the many un-Lucky ones). Apparently looking to follow up on this fame, Lucky Charms has released a new box design, featuring a particularly cartoony and youthful design for Lucky the Leprechaun.
From his first impish design in the 1960s, to his more humanoid and recognizable humanoid form, and even through his brief replacement by Waldo the Wizard in the 1970s, Lucky has a had an impressive life cycle. It's unknown whether this design will continue, or if it will disappear faster than a spoonful of marshmallows.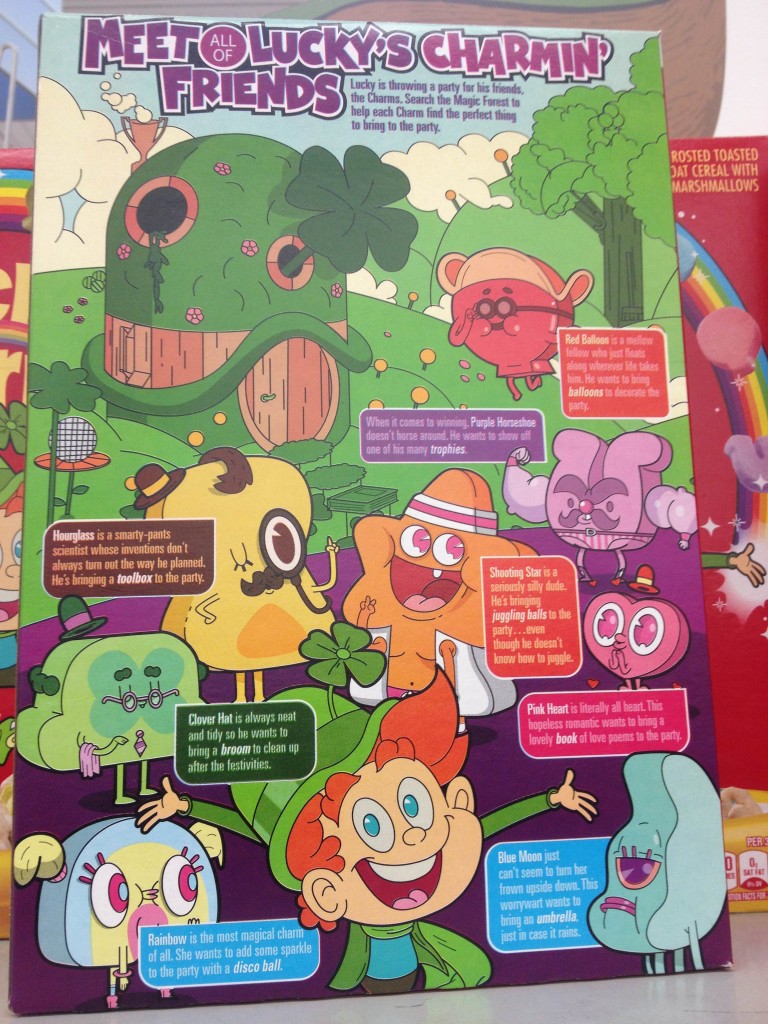 The back of the box is even cooler: every Lucky Charms marshmallow is given their own anthropomorphized personality! I love the Adventure Time vibe I'm getting from the art style, though it does make me feel a little worse about munching through a bag of these poor souls.
So what do you think, cereal lovers? Do you find this new Lucky charming, or is the design quite sucky? Personally, I think he looks like he belongs in a Fairly Oddparents crossover episode.
If you'd like to see your picture (I spotted this at Meijer) or thoughts featured on a "Spooned & Spotted" post, click yourself right on over to our submissions page, or just email us at cerealously.net@gmail.com.