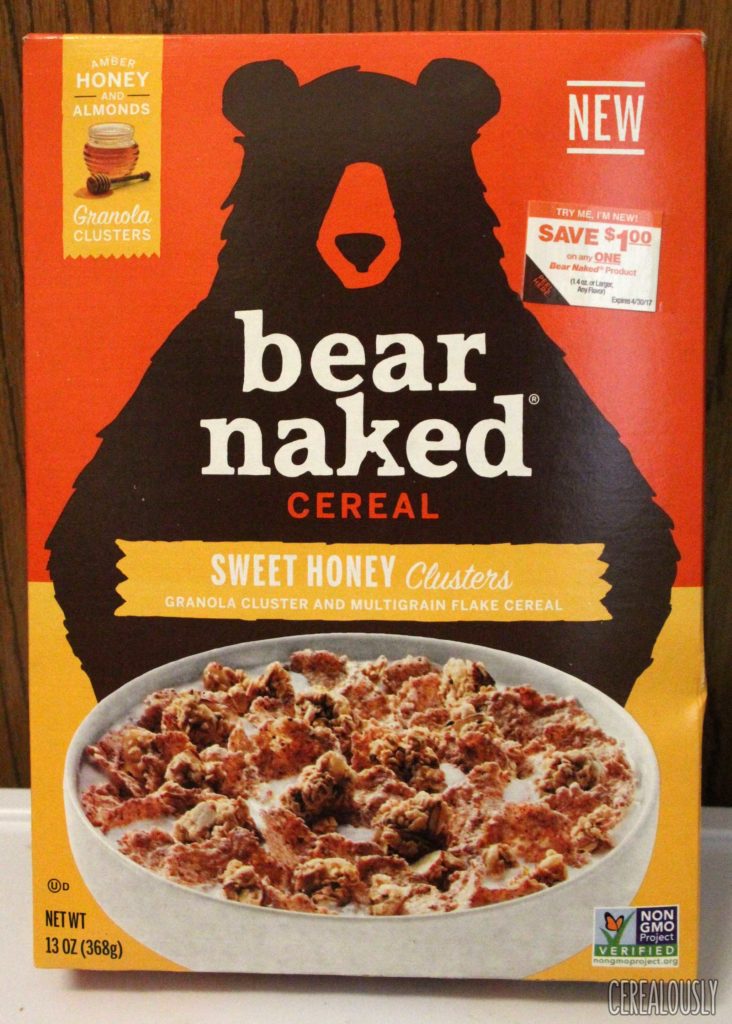 Bears love honey, right?
That explains why Bear Naked, a granola brand, has released an inaugural breakfast cereal stuffed with flakes, oat clusters, Winnie the Pooh's favorite sticky golden elixir of life.
But wait: this new Bear Naked Cereal line also includes Toasted Coconut Clusters and Chocolate Almond Clusters. I'm no zoologist—let alone a grizzlogist—but I don't think animals in the Ursidae family are known for raiding palm trees or Swiss chocolatiers.
Bamboo Clusters I could understand. Alaskan Salmon Clusters? Sure. But Bear Naked's gonna have to make a compelling case for these cereals' accuracy to their source material.
But let's start with the logical one, shall we? As the buzziest of the three, Sweet Honey Clusters will be the gatekeeper that determines whether I'll buy the other two—because at roughly $3.99 a box, these bunches cost bunches. Continue reading →