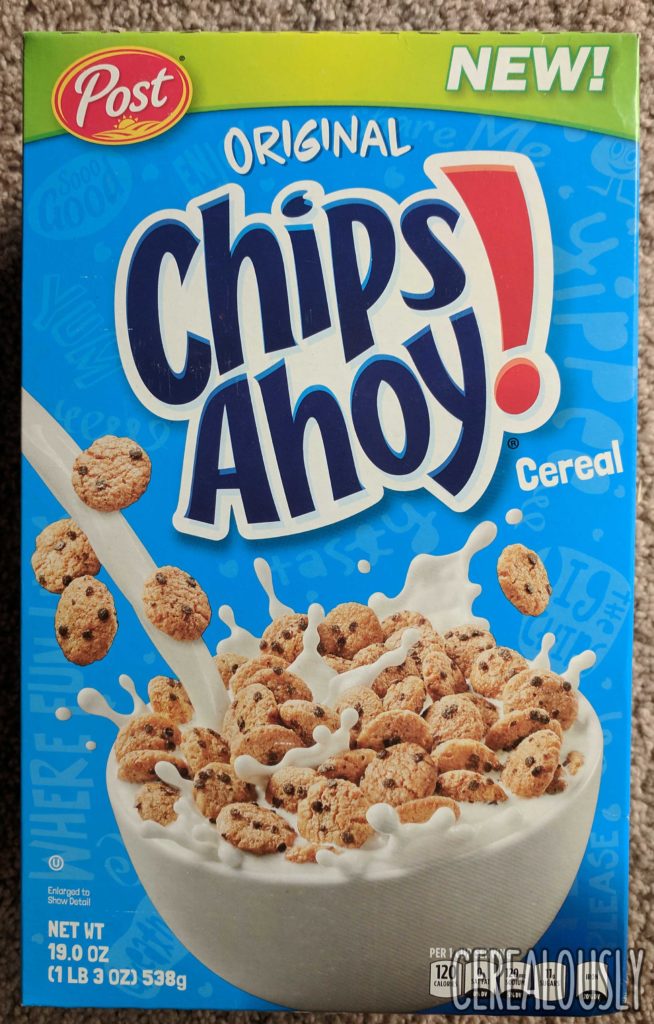 Unlike Nutter Butters or Nilla Wafers, Chips Ahoy! has always been on my bad side.
No, not because of the cookie brand's taste, its perpetual civil war between chewy and crunchy (chewy all the way), or its retiring of one my favorite snack mascots: the Cookie Guy.
I'm upset at Chips Ahoy! for its brazen, borderline offensive abuse of the exclamation point. It's part of the trademark, meaning it has to be included even in the middle of sentences, eternally pissing off writers, word processors, and autocorrects. It's kinda like how "Oreos," isn't the correct pluralization of Oreo cookies, but this one has 100x more thrown phones.
So sorry, geeks, dweebs, poindexters and pedants, but I'm not using the exclamation point anymore in my review of Post's new Chips Ahoy Cereal, the companion of Nutter Butter Cereal—both of which hit Walmart at the end of December and stores everywhere April 2018.
Now that I've vented about punctuation and mourned the loss of an anthropomorphized foodstuff, the only thing left on my pre-review checklist is "wonder about something pointless."
I wonder if in Spanish-speaking countries, they stylize it as ¡Chips Ahoy! Continue reading →