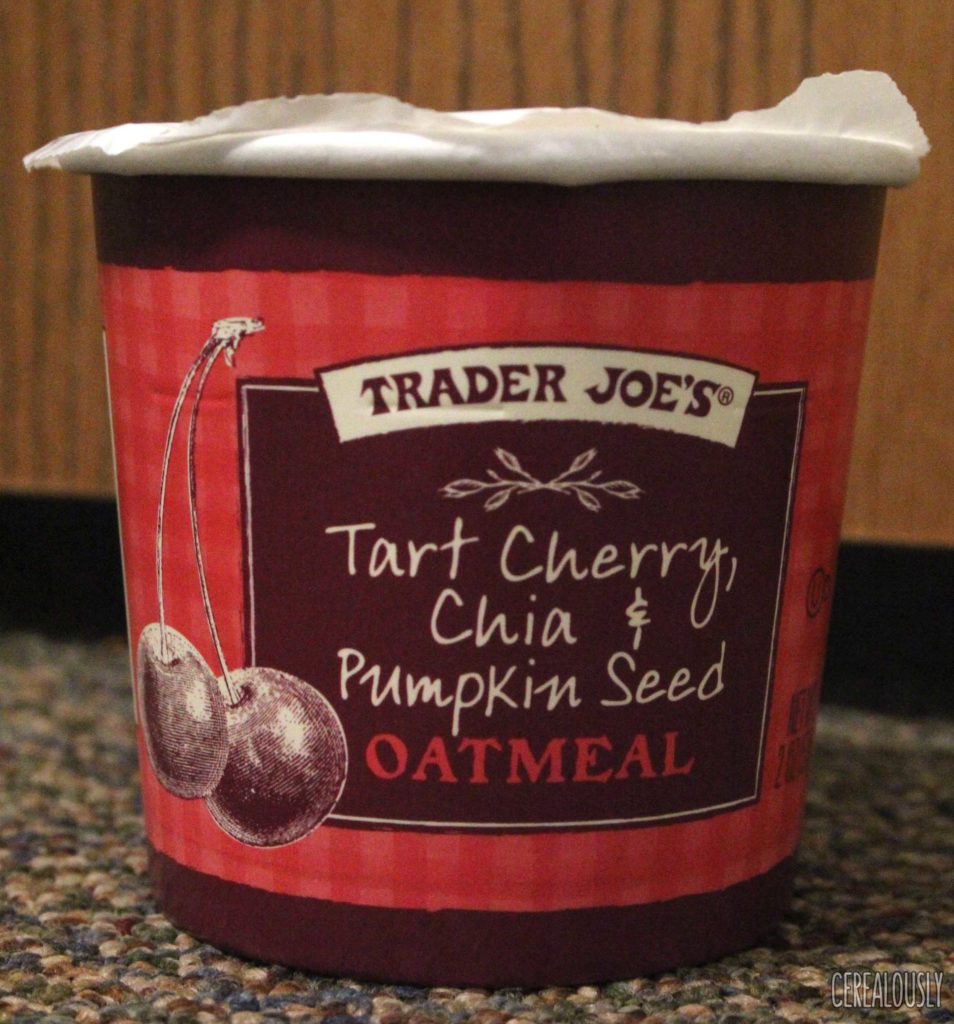 Consider the humble cherry.
Long-overshadowed by strawberry, the people's champion, and grape, its cheaper taste analogue, cherry has been trapped in a breakfast aisle pitfall for decades. Sure, there's Frute Brute, who's currently trapped in General Mills's monster mausoleum  for…well…ever, probably. And there are Cherry Pop-Tarts, who go unnoticed like the rosy-cheeked nerd girl in every teen movie whose sweetness is only revealed to the one boy brave enough to give her a chance (my Pop-Tart metaphors are complex).
But other than those two and a few obscure health cereals, cherry is very rarely seen as breakfast fare. Which is unfair, because any fruit that tops sundaes and acts as the Kool-Aid Man's lifeblood deserves a spot at my table.
Thankfully, Trader Joe—a longtime liberator of unsung and under-appreciated flavors—is giving cherry a shot in his latest instant oatmeal cup. This is the same Joseph who once one-upped Pop-Tarts by cramming both cherry and pomegranate into a single toaster pastry,  a mad feat I haven't seen since 1998, when The Undertaker threw Mankind off Hell In A Cell, sending him plummeting 16ft through an announcer's table.
Staying true to his squirrelly status as "the Uncle Joey of grocery stores," Trader Joe also stuffed chia and pumpkin seeds into this plastic oat cylinder. Let's celebrate the dawn of spring by watching this one blossom in the microwave. Continue reading →