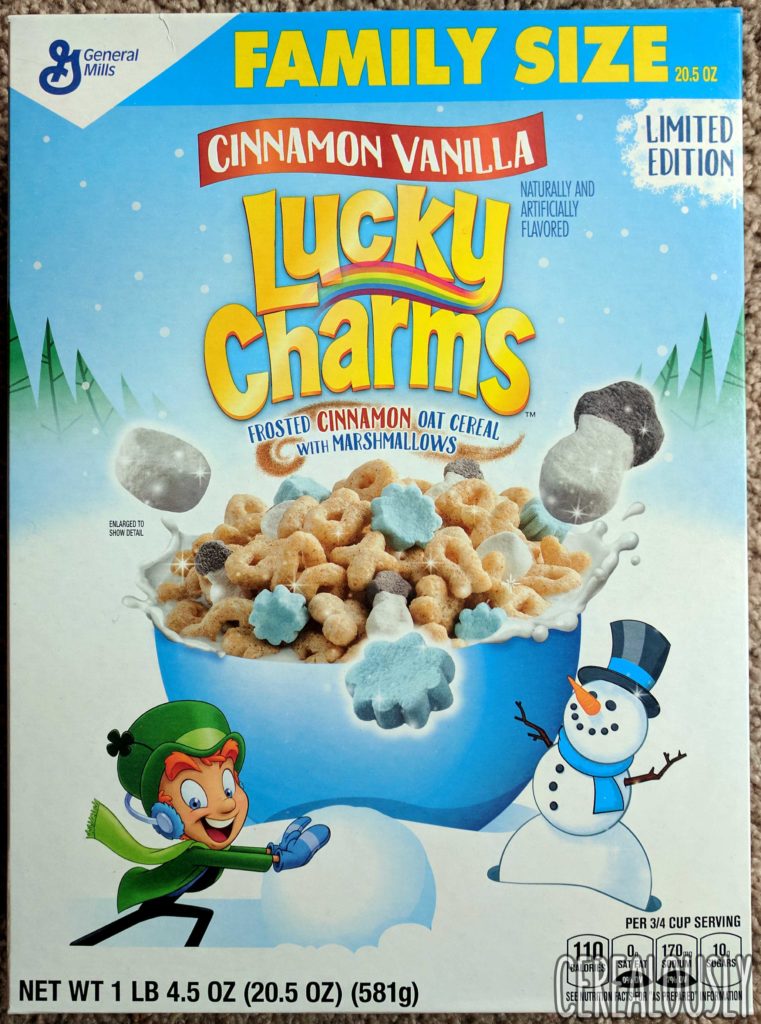 Halloween: over.
Jack-O-Lanterns: Decomp-O-sed.
Skeletons: stuffed back inside their human shells, where they belong.
Yes, now that October's climactic 'ween has waned, I'm slowly waxing into full Christmas mode (it's easy to wax when you have so much 50% off candy corn left over). I know what you all you turkeys are thinking: but what about Thanksgiving? And I say to you two things. One, since Thanksgiving is objectively the chillest holiday, I don't think it would give a rat's mashed potato if we used it as a one-day, turkey-steeped nap in the middle of two months' worth of Christmas mania.
And two: you show me a Thanksgiving cereal I can write about instead, and I'll gladly dive headfirst into that bowl of Green Bean Casserole Toast Crunch.
So yes, I'm starting the holidays early with my review of Cinnamon Vanilla Lucky Charms, one of two new wintery treats from General Mills. As for Thanksgiving, I'll just leave out some stuffing and a glass of cranberry sauce for Tryptophanta Claus. Continue reading →