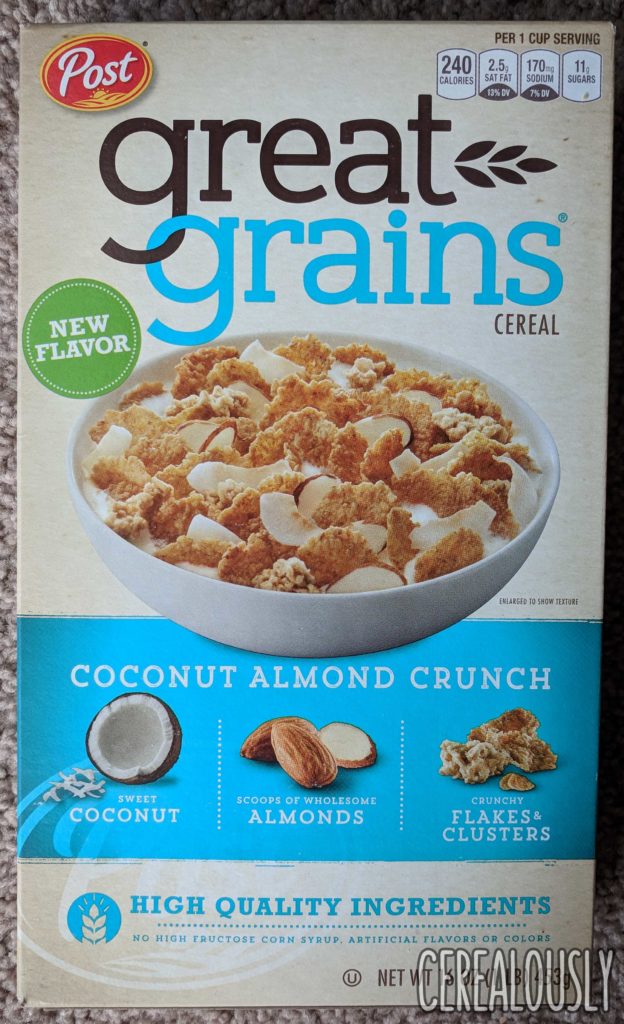 The coconut is an odd organism.
A sphere of tropical water protected by a hairy rind so thick you could clock a cartoon character 'cross the noggin without cracking it, the coconut as an edible fruit takes a backseat to the thing's most iconic purposes: flavoring piña coladas, serving as a hula girl brassiere, and signaling the entrance of an invisible horse.
Yet the coconut's incomparable flavor has still developed a cult following—most people either hate coconut, are indifferent about it, or go absolutely cuckoo and nuts about it, rubbing its various oils and butters over their face, arms, and…uh…upside-down cakes.
That's why every time a coconut cereal comes out, I applaud it. It must be a risk for the company involved, yet it's still a rare treat that lets me have a breakfast luau without busting out the maple-glazed pig roast.
Case in point: I'm excited to review Great Grains Coconut Almond Crunch, because two nuts are better than one.
Wait…no. I take that back! Continue reading →