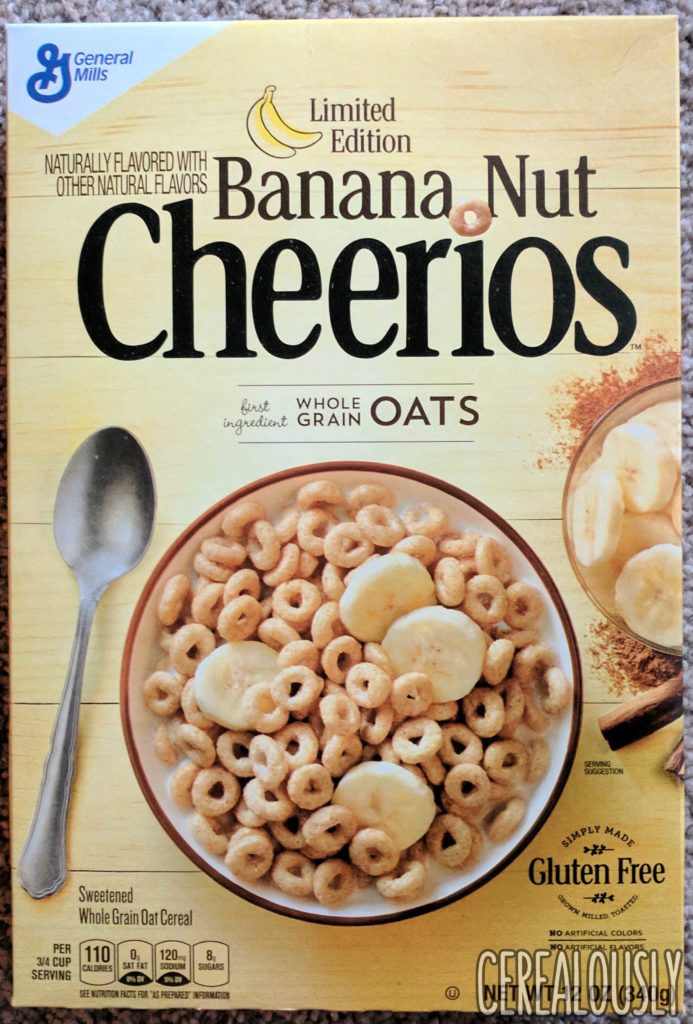 The only thing I love more than bread is bread that lets me pretend I'm eating healthy.
That's why banana bread and zucchini bread were the butten-laden cornerstones of my developmental years' food pyramid. That's why I've preserved my grandma's mathematically perfected zucchini bread recipe into adulthood. And that's probably why my gut is steadily taking the shape of a banana bread loaf, protruding through my shirt like T-1000 through a wall.
Even though a zucchini bread cereal is as likely as North Korea letting pigs into their no-fly zone, I'm ecstatic that we've seen a recent resurgence of banana bread cereals. First we got Canada's Banana Bread Shreddies, and now fan-favorite Banana Nut Cheerios are back from whatever Davy Jones' Pantry General Mills condemned them to for the past year or two.
And yes, I know it's called Banana Nut Cheerios and not Banana Bread, but we all know that's "banana nut" is a term invented by Big Bread to keep even the carb-conscious in the palm of their crust-caressing hands. But enough conspiracy: let's slice, peel, and crack open a box! Continue reading →