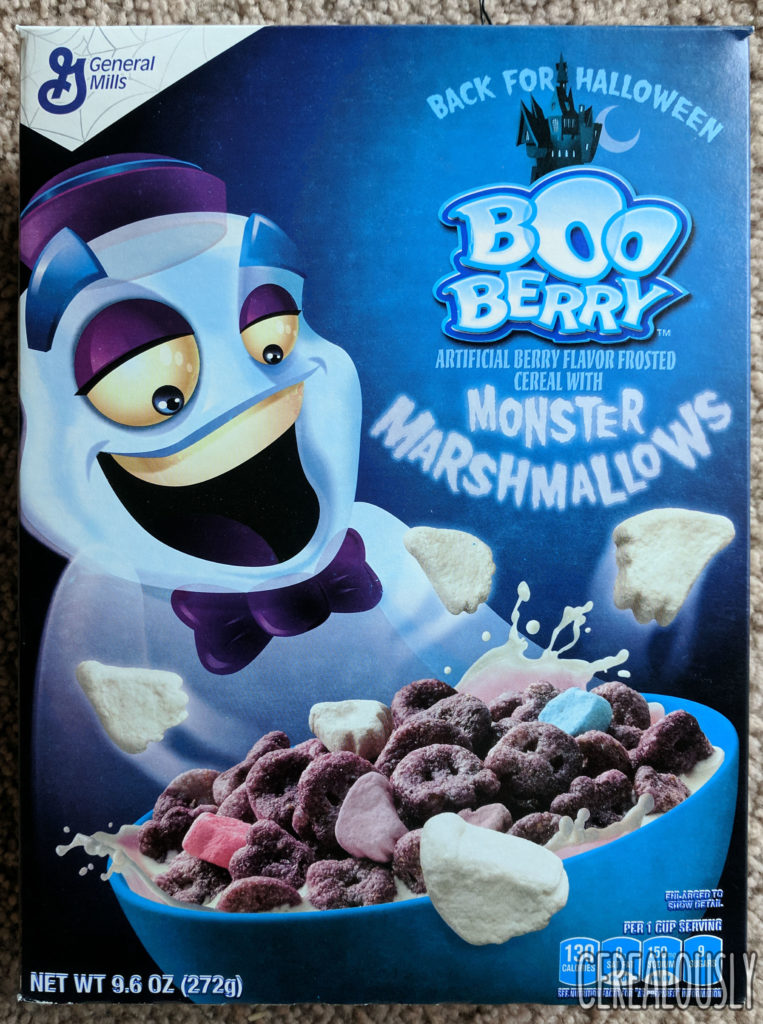 And the 2017 "Most Improved Monster" award goes to…Boo Berry!
Yes, it's true, everyone's favorite indigo apparition has stepped up his game this year—in my past two years of Boo Berry reviews, his dubiously ambiguous and ambiguously dubious "fruit flavor" has lived in Count Chocula and Franken Berry's shadows. Ironic, for someone who's essentially an anthropomorphized blue shadow.
But before we give Boo his third annual taste test, I have an important announcement: Happy Halloween! May your night be full of macabre merriment and no fewer than 8 fun-sized Snickers—and by "fun-sized" I mean "king-sized" because that's where the real fun is.
Closing out this monster cereal review trilogy feels like a fitting way to celebrate—that's why I originally wrote this review by stupidly replacing every instance of the "oo" vowel sound with "boo," but switched back because it was unreadable.
Okay fine, I didn't actually do this—but self-deprecation is the key to successful blogging, and man I sure am dumb! Continue reading →