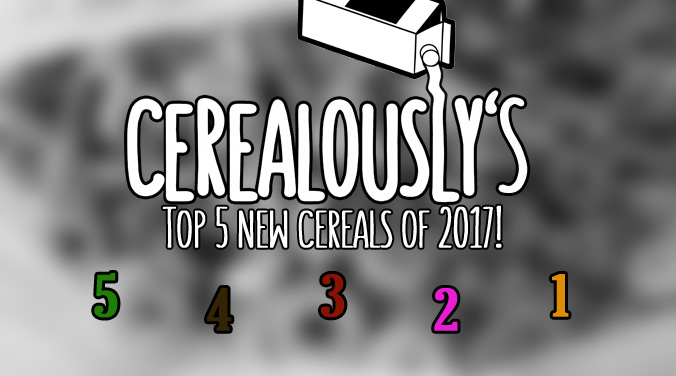 I'm guessing that by the time your hangover has worn off—and who isn't guilty of "eating too many Pop-Tarts" on a day like this?—and you're actually reading this, it'll be 2018. A brand new, arbitrarily-numbered trip around a giant fireball in the sky that we can spent eating sugary rings with cow's milk while feeling nostalgic for when it was 20 arbitrarily-numbered fireball trips ago.
But before we crunch into the new year and all the squares and hoops it promises, I wanted to take one last look back at 2017 and the best morning munchies it had to offer. This is the third year for this tradition: 2015 gave us PB&J JIF Cereal, while 2016 bore the iconic fruit of Cap'n Crunch's Orange CreamPop Crunch.
Weird year for cereal so far: LOTS of new cereals, LOTS of great cereals, but no 10/10s or clear contenders for best of the year…yet.

— Cerealously (@cerealouslynet) July 2, 2017
This year was a bit of an odd duck. For most of the year, there were few top contenders for a list like this, but then as 2017 waned and we all forgot about cereal to exclusively think about Star Wars for a while, Big Cereal rattled out a barrage of sumptuous selections came from some unseen dopamine gatling gun, to the point where last week, I had trouble making a list without hurting any inanimate foodstuff's feelings.
Well regardless of how many upsets there are—I expect to encounter a bloodlusted Tony the Tiger in an alley behind Home Depot—I'm proud of this list. Feel free to make another mimosa and munch along with me: Continue reading →