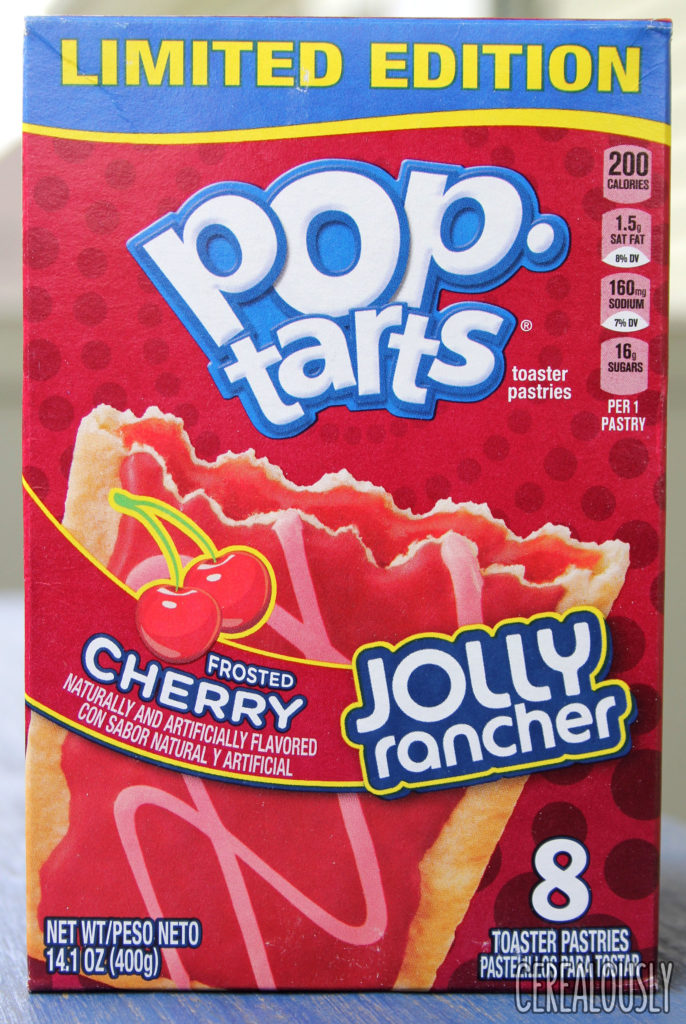 Three Musketeers.
Milky Way.
Twix.
In five seconds, I thought of three candy flavors I would've expected to exist before a Jolly Rancher Pop-Tart ever touched my tongue—let alone three Jolly Rancher Pop-Tarts. Heck, if you asked me last year, even more obscure candies like 100 Grand or Whoppers Pop-Tarts would've had a 100,000% higher likelihood of existing than Cherry Jolly Rancher Pop-Tarts.
(The only thing less likely would've been Circus Peanut Pop-Tarts)
Yet here I am, eating my ∞th iridescent Pop-Tart this week. I'm not mad that Jolly Rancher Pop-Tarts—a line that also includes Green Apple and Watermelon—exist, I'm just surprised. I might as well make the most of the most of these Tarts' limited edition existence—with something this cosmically wacky, the toaster pastry gods could revoke their existential right at any moment—by reviewing them all in a week. It's like they say: when life gives you cherry pastries colored redder than bloody murder, make some sort of -ade that belongs in an elevator at the Overlook Hotel.
And besides, if I really want a "traditional" candy bar Pop-Tart, I could just throw a Snickers into a panini press and make my own. Continue reading →