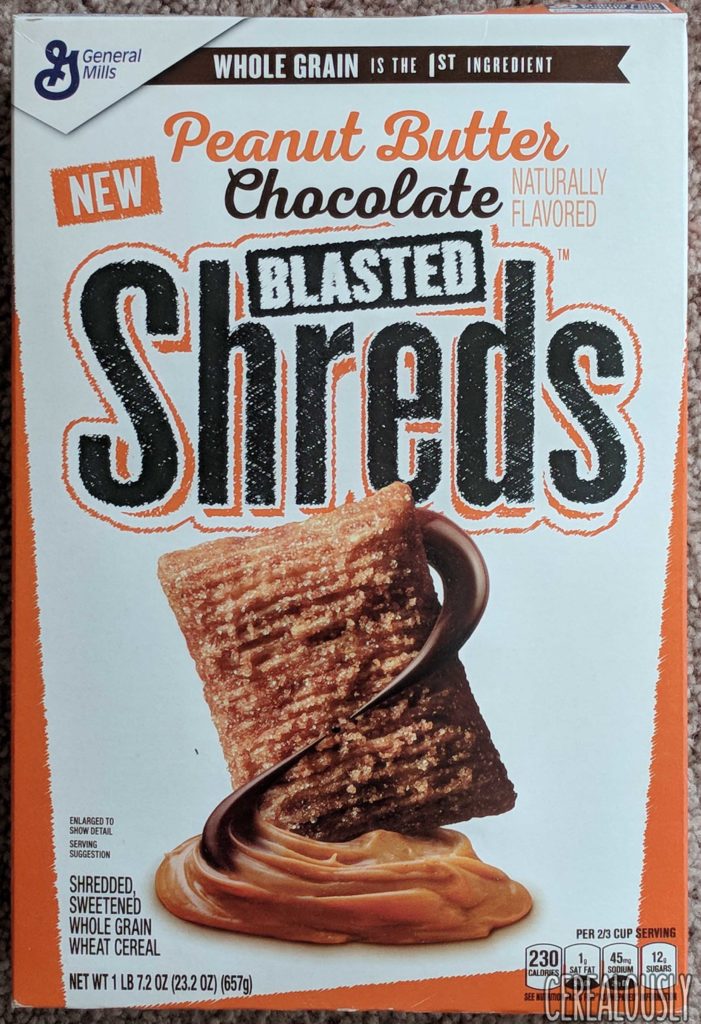 If you, like me, set a New Year's Resolution to get fit, but have been set back by leftover pie, half-empty frosting cans, new cereals, and every other sweet treat whose scent lifts me off the ground like a euphoric Looney Tunes character, then I have a solution for you.
Just buy this cereal and tell people you've been getting Shredded at the gym every day.
But don't tell them that you really mean you've been eating Peanut Butter Chocolate Blasted Shreds straight from the box in the little nook by the broken cardio machines, snarling at any post-jazzercise grandma unfortunate enough to cross your crumb-strewn path.
Not-so-secret gluttony aside, I'm stoked to review the first of General Mills' two new Blasted Shreds cereals (the other being Cinnamon Toast Crunch). I've heard many good things about Peanut Butter Chocolate, with some ranking it as a last-minute dark horse in their Best Cereals of 2017 list, and others just in awe that the whole bicep-curl-friendly box weighs over a pound.
So whether you're bench pressing the box or just doing some spoon-to-mouth deadlifts, let's all get absolutely Shredded together. Continue reading →