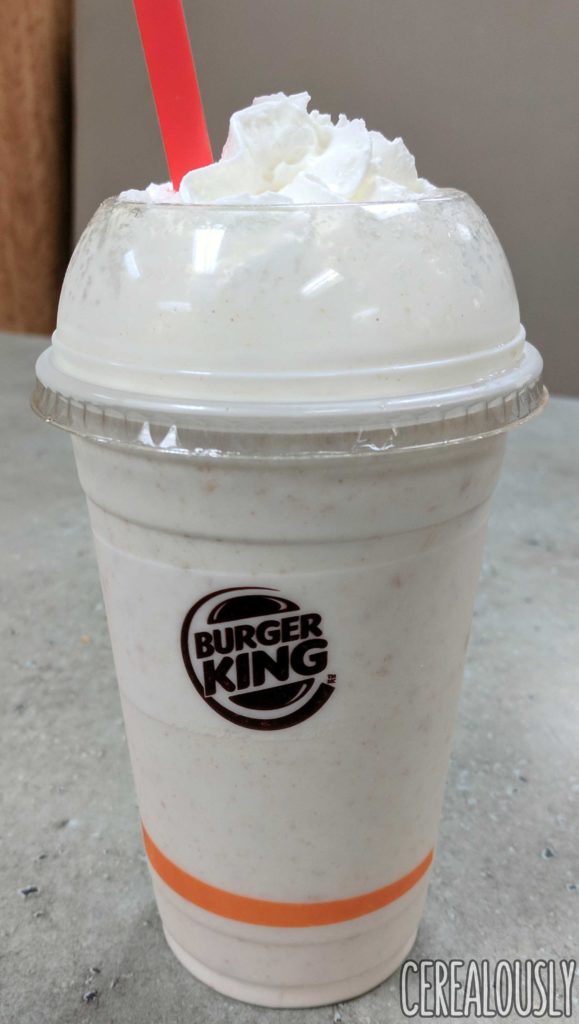 Lucky number seven, everyone.
That's right: Burger King's Cinnamon Toast Crunch Shake is the seventh cereal milkshake I've reviewed in the year 2017. In fact, it's the seventh cereal milkshake I've reviewed ever.
Cinnamon Toast Crunch is a top candidate for Most-Beloved Cereal Ever. Alongside, Honey Nut Cheerios, Frosted Flakes, and Cap'n Crunch, it's a cult classic—and for good reason: it's got cinnamon sugar swirls in every bite. It's the taste you can see!
Well now it's the taste you can suck, too, thanks to Burger King. I don't know how it took so long for the Meat-Puck Maestro to adapt this fan favorite, but I'm glad he did. The cylindrical ivory tower standing before me, adorned with an ethereal whipped cream peak and filled with modest beige freckles, is certainly an unassuming beast, but I'm ready to take down its pasteurized soft-serve Walls of Jericho with my plastic reverse-trumpet.
Or as some call it, "a straw." Continue reading →