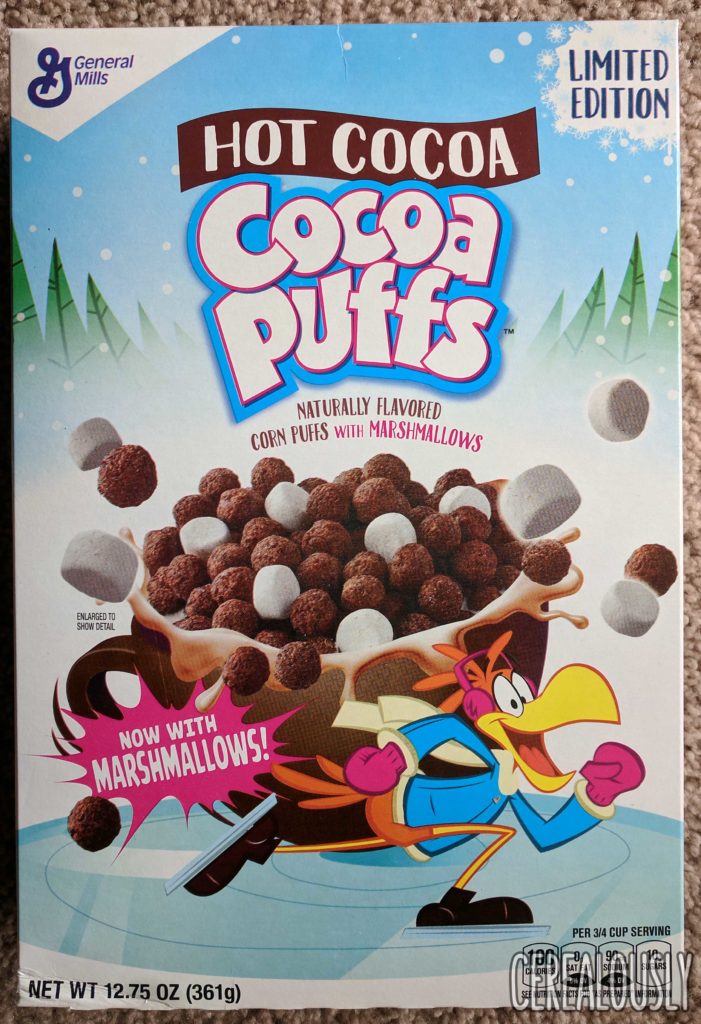 Some things just make sense together. Like peanut butter and chocolate. Or peanut butter and jelly. Or peanut butter and bananas. Or peanut butter and analogies about things that go well together.
Oh, and chocolate and marshmallows, I guess.
That's why it makes no sense that it took 'til 2017 for General Mills to realize just how many cents they'd make by putting mini marshmallows in Cocoa Puffs. From the humble Mallo Cup to being 2/3 of the iconic s'more, chocolate and marshmallows have a long history of delightfully gumming up people's teeth.
But hot cocoa/hot chocolate (I refuse to take a stance on which name is better. As I've said before, I'm staying as neutral as a packet of Swiss Miss) is perhaps the most memorably cozy pairing of the two. Therefore, the only explanation for why this took so long is that Sonny always flies south for the winter. I'm willing to forgive him for going AWOL for Cocoa Puffs, so long as his redundantly named Hot Cocoa Cocoa Puffs are good. Since my childhood self used to think hot cocoa was made by microwaving chocolate milk, the bar is pretty low.
I still have nightmares about tepid, radiated and pasteurized dairy products.