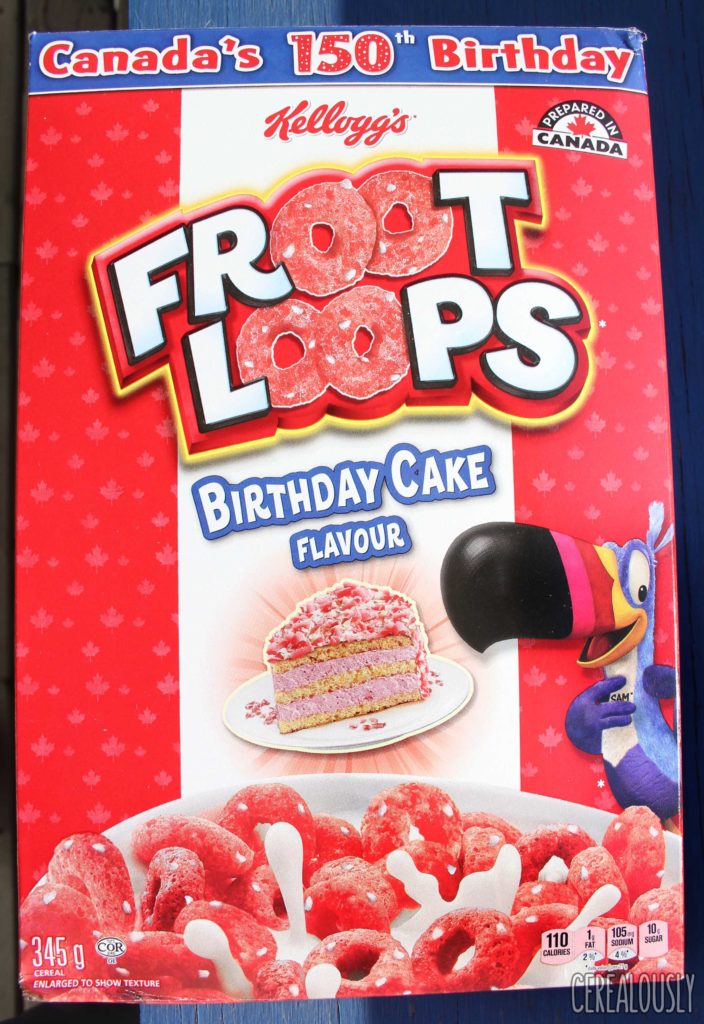 Oh, hey there Canada. No, no, I totally didn't forget your 150th birthday. See, I made you this cake!
What's that? There's a price tag on the container? Okay, you got me, I just bought a plain grocery store cake and frosted the words "HAPPY BIRTHDAY CANADA" on it myself.
Hmm? You say the cake says "HAVE A BROADWAY CAN OF DUFF"? Dang it, I can't trust those old ladies at the bakery to hear anything right.
Well at least I didn't do what Kellogg's did. They just cobbled together a hodge-podge of Canada-colored flavors into a new Limited Edition Froot Loops flavor and called it "Birthday Cake." What do I mean by that? Well allow me to tell you more, Canada—all 35.85 million of you. Continue reading →