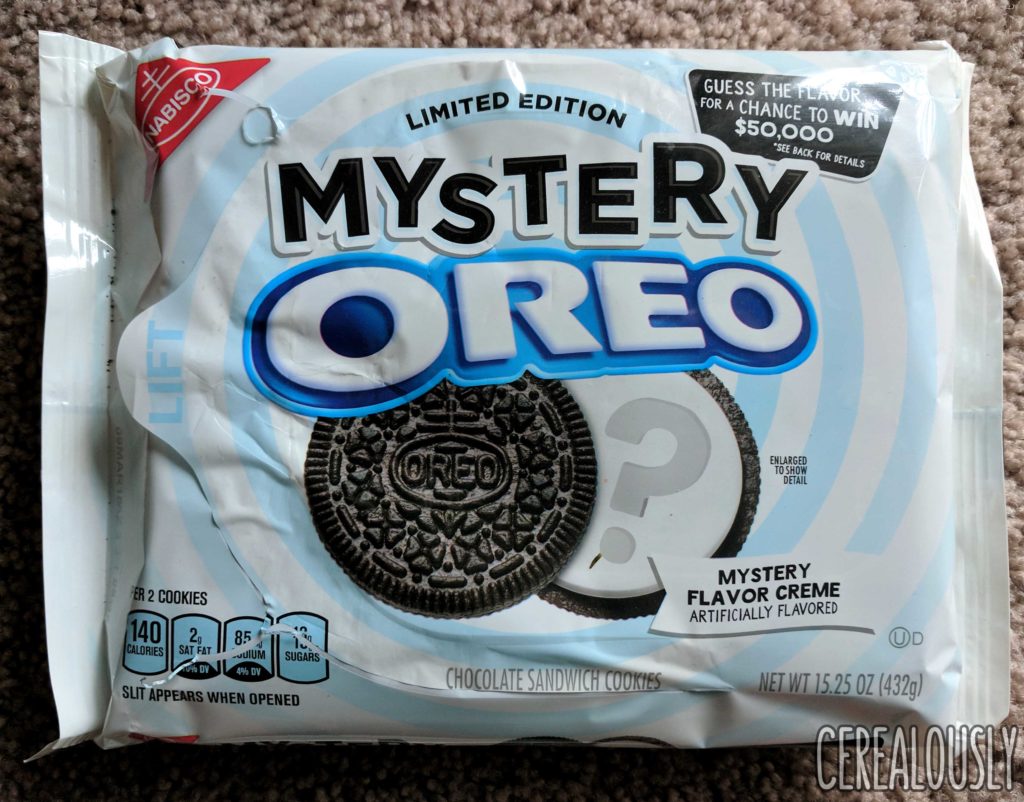 I'm gonna cut right to the chase, because I don't have a lot of time and the Oreo I'm dunking in milk with my left-hand while typing this with my right-hand like a clambering hen is quickly growing soggy:
The real mystery behind Mystery Oreo cookies is how Nabisco couldn't come up with something more creative.
Yes, when it comes to the near-constant stream of new Oreo news—which flickers across my social media timeline reliably enough to warrant it its own stock exchange style ticker—I usually remain an enthusiastic spectator, rather than a loyal hunter and gatherer: after all, how am I supposed to afford 16 Hot-Choco-Doughnut-Bun-Shortcake Oreos with Crackling Candy Filling when I have 17 more boxes of Chocolate Peanut Butter Cheerios to buy, just to get me through the week?
The only time I take Oreo news seriously is when it involves a cereal flavor or the potential revival of Oreo Cakesters. And soon after Nabisco launched its Mystery Oreos, a nebulous flavor whose taste palate can be hypothesized for a chance to win $50,000, I heard from several little birdies that this flavor would "pique my personal interest," *wink wink* *nudge nudge* *it's a cereal flavor it's a cereal flavor.*
So after donning a Holmes-ian hat, boning up on some Encylcopedia Brown, and assuring myself there's no way Nabisco would release Oreo Cakester-flavored Oreo Cookies, I bought a package. Now, let's solve a mystery the rest of the Internet solved three weeks ago!