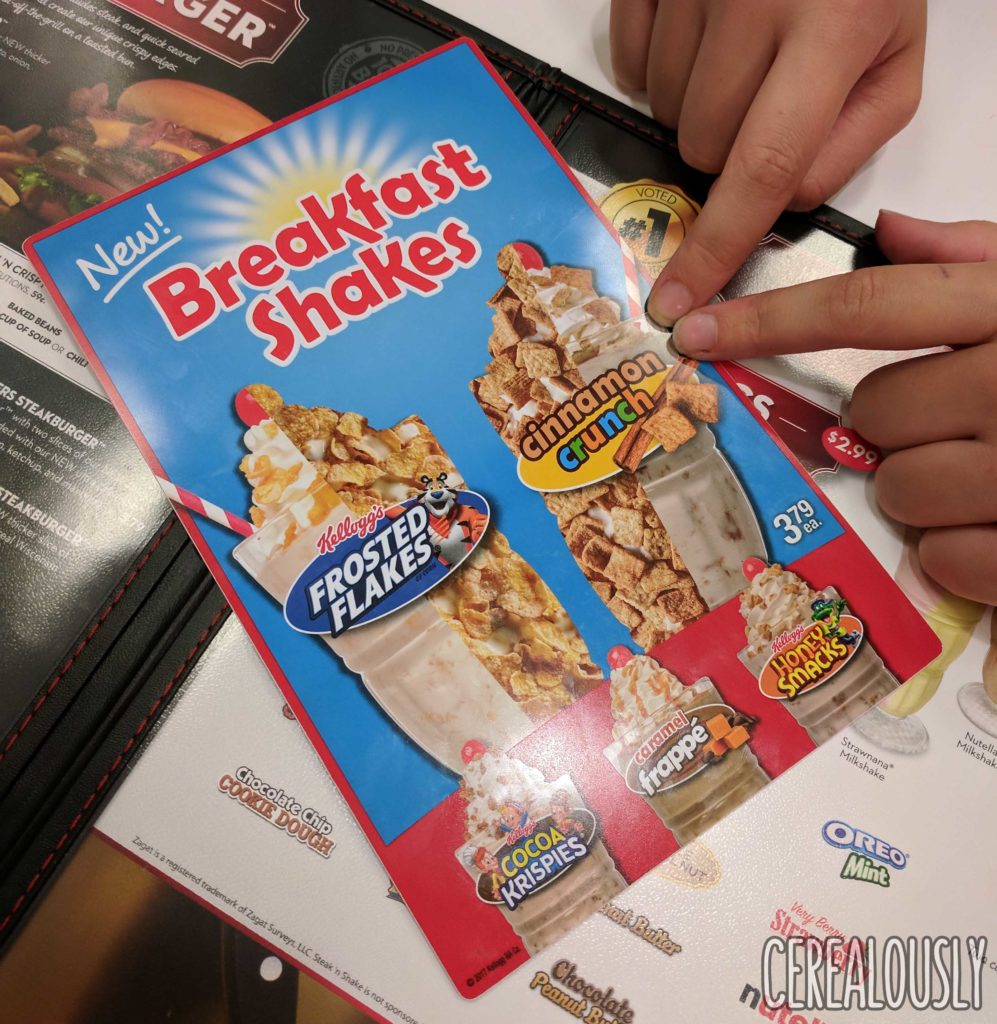 Whoever first decided to pair milkshakes with cereal deserves a monument. Only a giant marble shake cup will do, preferably filled with liquid platinum and gold nuggets to stand in for soft serve-soaked cereal nibs. It's an unexpectedly genius idea: sure, cereal and milk have an esteemed history, but you don't generally associate an indulgent dessert like a milkshake with anything breakfast related—unless you had a bad night at the casino and want to make one last terrible 4am choice.
Now I may revoke my celebration of the breakfast shake's inventor if this confection enables the shuddersome creation of cereal-infused cheese, but for now, let's celebrate this golden age of shakes by uniting sugared cereals and cold cream cylinders in holy gastro-matrimony—at a place that's literally 50% founded on milkshakes.
Yes, Steak 'n Shake has 5 new Breakfast Shakes—technically 4, because one is Caramel Latte and you can tell the other shakes are only bringing him along because their moms made them (I've been there, buddy…as Caramel Latte). I intend to review all of them—Frosted Flakes, Cocoa Krispies, Cinnamon Crunch, and Honey Smacks—eventually, but based on how late my shake-seeking partner and I made it to The House of Beef and Lactose, I didn't want to be up until 4am with a sugar-addled brain and an abdomen swollen to the size of a cow's first three stomachs.
Because at that point, I'd feel terrible enough to go back for a fifth. Continue reading →