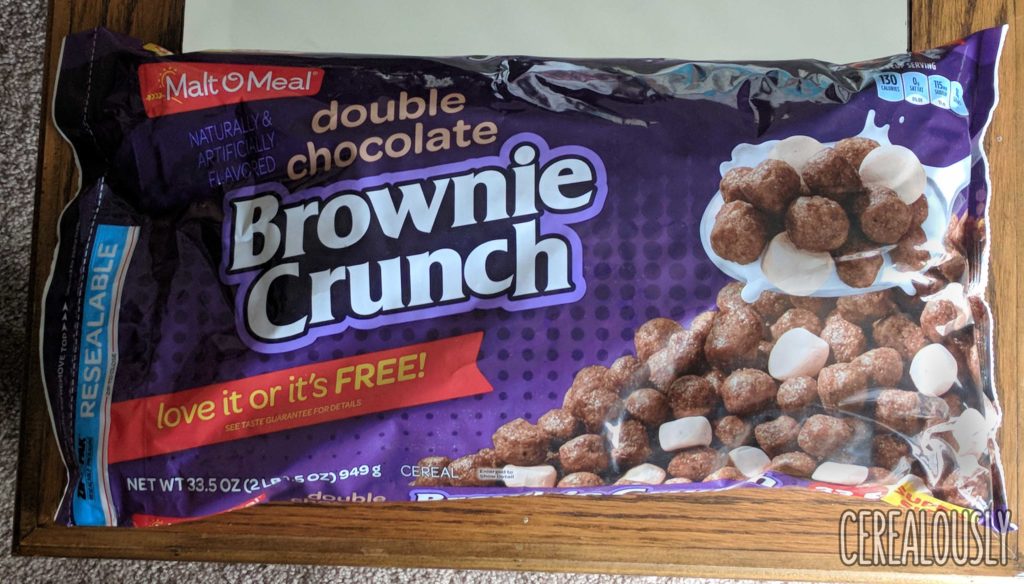 This review goes out to you, 54-year old Larry P. from Tampa Bay, Florida.
You don't actually exist, Larry, but you are an archetype of consumer both I and countless underpaid cereal customer service reps have had to deal with for the past two decades.
You're the guy who complains on every Monster Cereal post about how Count Chocula, Franken Berry, and Boo Berry just aren't as good as they were during your childhood growing up in some rural place that resembles the house from Courage the Cowardly Dog. You're the guy who lambasts the cereals' change from oat flour to corn flour as borderline cataclysmic, a harbinger of dark times that probably brought us reality TV and bluetooth headsets, too. And you use General Mills' blog comments section as your impromptu soapbox.
So even though you are a persistently vocal one, Larry: you're right. Oat flour does rock, and Malt-O-Meal's newest cereal, Double Brownie Crunch, proves it with a masterful blend of fudged flours. Continue reading →