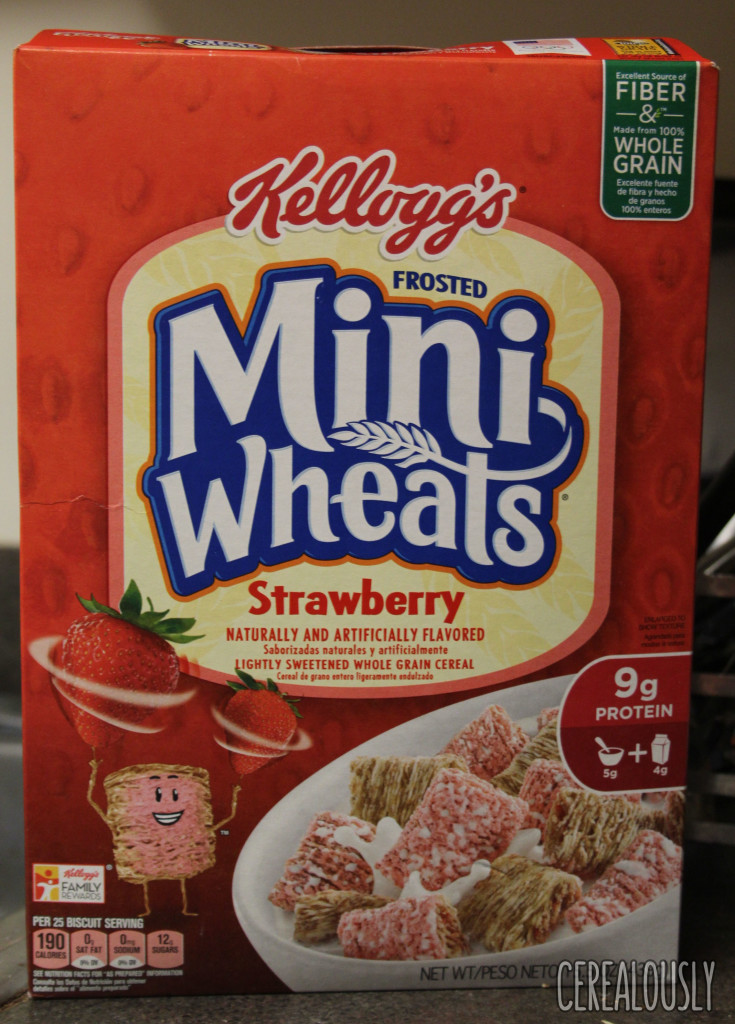 Strawberry season is nigh!
So while we wait for me to track down those new Strawberry Cheerios, while we wait a little longer for this summer's Strawberry Tiny Toast, and while we wait even longer for Franken Berry to awaken from his 11 month hibernation, let's start with a classic strawberry appetizer!
Kellogg's Strawberry Frosted Mini-Wheats has been around for a long time. In fact, some historians claim this cereal predates the strawberry fruit itself.
We don't take those historians very seriously.
But since Strawberry Mini-Wheats have long graced the breakfast aisle alongside compatriots like Blueberry, Maple Brown Sugar, and Original, they must be pretty darn good, right? Let's revisit them and find out.
After all, I can't resist any opportunity to lick hot pink frosting off of things. Somewhere out there is a veritable zoo of naked Keebler Frosted Animal Cookies.