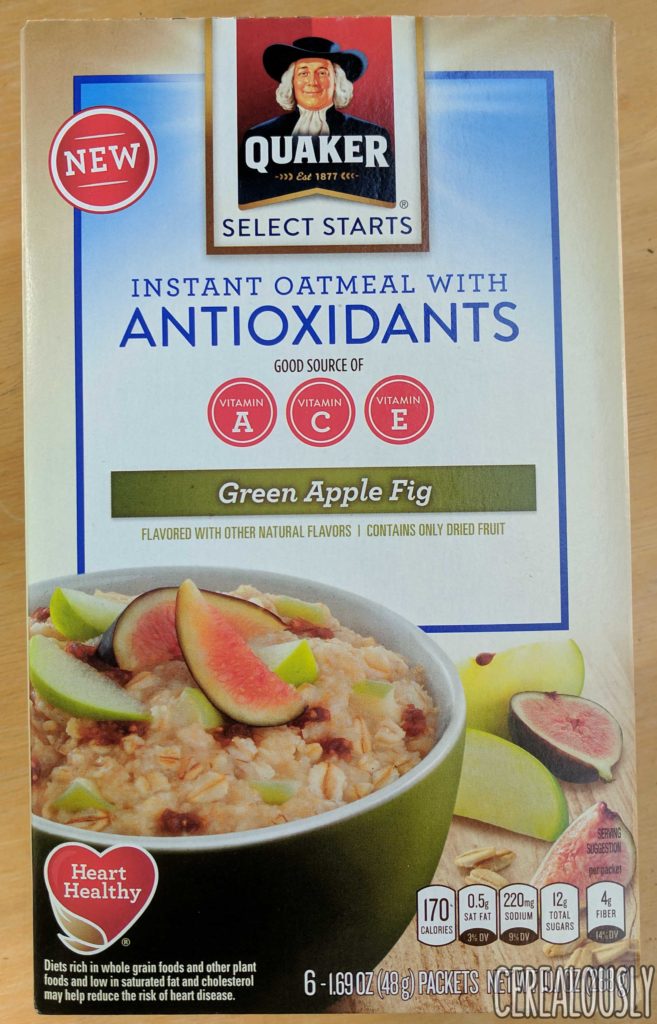 "Aw, I gotta play with that guy??" Green Apple whines. "But Mom, he's totally uncool! Fig always gets picked last when we play fruitball—a total poindexter."
Yes, I imagine figs as the unpopular kid in the brutal playground hierarchy of the personified fruit world. I mean, fig has what: fancy mostarda and some under-celebrated cookies named after the inventor of calculus? I don't blame you, Green Apple: if Momma Quaker forced me to go on a playdate with Fig, I'd turn sour too.
Yet here we are anyway: about to dive into a steaming bowl of Quaker's newest instant oatmeal flavor: Green Apple Fig. If you're wondering why I'm using so many colons in this review, the answer's simple: with 4 grams of fiber and enough infused antioxidants to take a true crime TV channel off the air, this Green Apple Fig oatmeal is all about the colon.
And now that we've gotten my token crude joke out of the way, let's dig in! Continue reading →