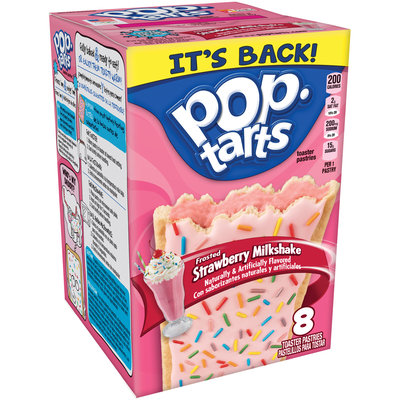 The people have spoken, and what they have said is, "we want Arctic dairy beverages distilled into rectangular toaster pastry form."
Yes, after much clamoring from a cult of cow-juice junkies (in other words, fans), both Strawberry Milkshake Pop-Tarts and Vanilla Milkshake Pop-Tarts are coming back from whatever breakfast Hades Pop-Tarts shuffle off to when they're discontinued from this mortal coil.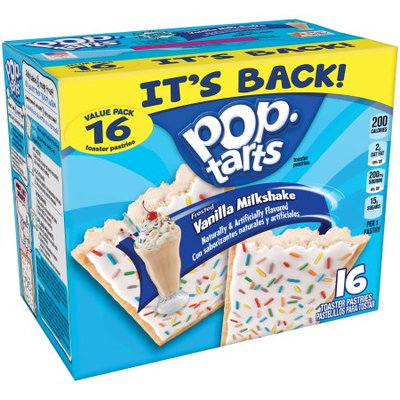 Both were originallky introduced in 2006 as part of Kellogg's Ice Cream Shoppe line-up, which also included Ice Cream Sandwich Pop-Tarts—the fact that Kellogg's morning necromancers skipped over that one will forever earn them my soft-served ire. And while Strawberry Milkshake got rave reviews and has since been the subject of countless Facebook petitions and annoying BuzzFeed nostalgia-holic listicles, I recall Vanilla Milkshake's reception being more tepid—so I'm surprised to see it riding the coattails of its fruitier, more successful sibling.
Oh well, regardless, I'm triple-deckering both with a Hot Fudge Sundae Pop-Tart to make a Neapolitan pastry sandwich sharply sweet enough to carve a portal in space-time straight between Michigan and Renaissance-era Naples.