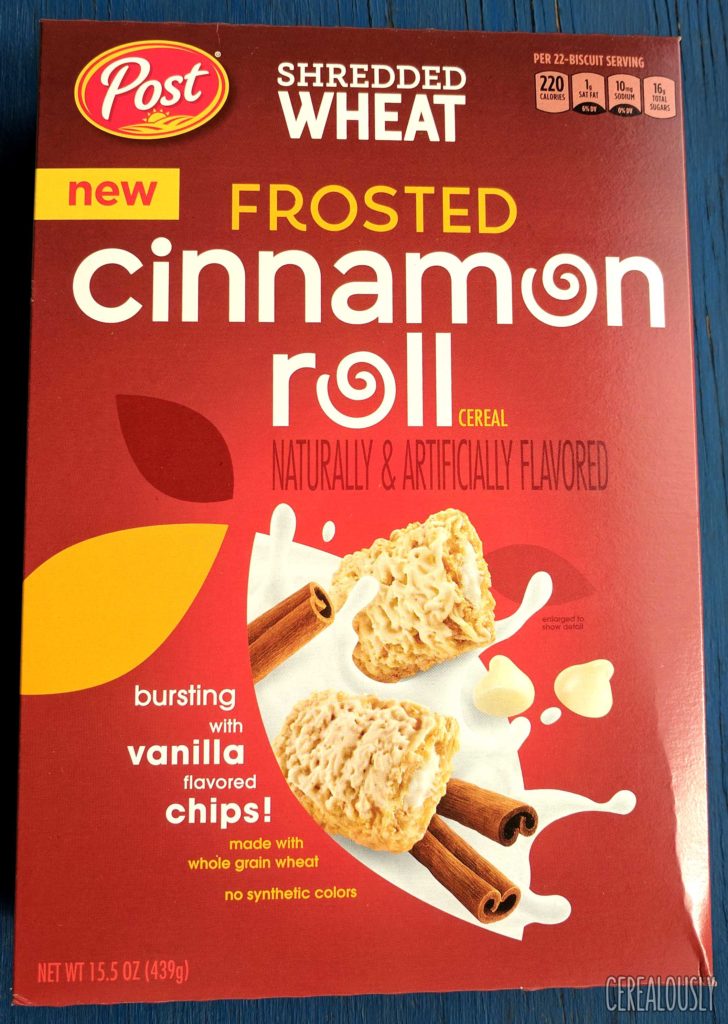 Let me ask you a question I believe Socrates himself once pondered: what is the difference between a cinnamon roll and a cinnamon bun?
Google seems to think there isn't one, but my heart tells me otherwise. To me, a cinnamon roll could mean anything from a half-eaten Cinnabon dropped on an airport floor to a half-eaten hunk of raw Pillsbury cinnamon roll dough, noshed straight out of the tube. A cinnamon bun, on the other hand, exudes homemade quality and must be baked with care. A cinnamon bun must be given the same craftsmanship as a sourdough loaf or an artisan pretzel bun.
Don't believe me that cinnamon buns are raised with love? When's the last time you heard a pregnant woman say "I've got a roll in the oven"?
Exactly. And this whole bun/roll rigamarole is further proved by Frosted Cinnamon Roll Shredded Wheat, one of three new Post cereals—alongside Mixed Berry and S'Mores—that tries revitalizing Shredded Wheat's reputation of being about as flavorful as sand-dusted burlap. Frosted Cinnamon Roll attempts to turn wheat into treat by adding cinnamon sugar frosting and a filling of vanilla chips, but let's just say there's a good reason this cereal isn't called "Frosted Cinnamon Bun Shredded Wheat."
To quote the eminent wordsmith Will.i.am: "Where is the love?" Continue reading →