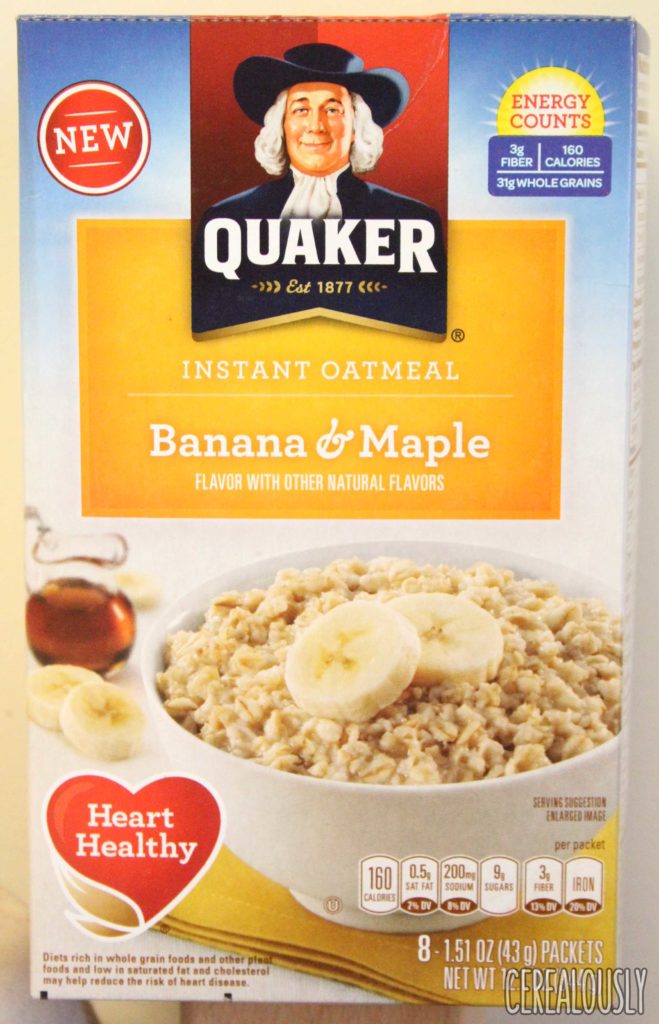 Ever had a Canadian Elvis?
It's a traditional and totally not-made-up sandwich native to North North America that remixes Mr. Presley's favorite peanut butter and banana sandwich by swapping George Washington Carver's creamy (or chunky, choosy moms don't discriminate) legume spread with the sticky sweet life blood of Canada's flag-starring national tree.
Quaker must be a fan of the Canadian Elvis, because it's the only logic I can see behind their new(ish) Banana & Maple Oatmeal flavor. Outside of banana pancakes (which are usually paired with compote instead of syrup anyway) and a certain tragic incident in my childhood involving a rogue monkey with a bottle of Mrs. Butterworth, I've never heard of banana and maple going together.
Chocolate and bananas? Delicious.
Ice cream and bananas? You couldn't split us apart.
Peanut butter and bananas? I hunka hunka burnin' love it.
But maple syrup and bananas is largely unexplored territory—a final frontier worthy of a new Star Trek series. Maple is one of my favorite all-time flavors—I want my funeral procession to end at an IHOP—so Quaker's got a lot to prove by pairing it with a fruit that barely makes my top 10.
(Though "Maple & Strawberry" probably wouldn't sound any more palatable) Continue reading →