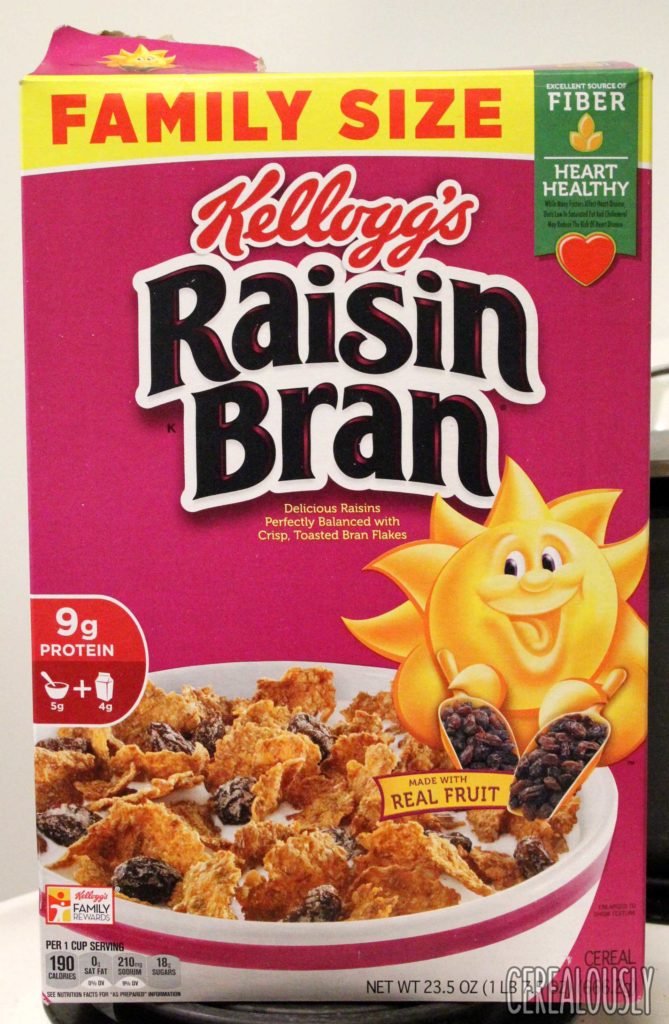 If keeping up-to-date on new cereals is this website's main mission, then its side quest is to review every kind of raisin bran available on shelves. To everyone out there who hates raisin bran: I'm sorry, but I have to do this for me. As a self-appointed man of the bran, I want my legacy to be "mild-mannered dude with a bizarre passion for pairing dried, wrinkly fruit with grains and milk."
That phrase better be in my eulogy, or else I swear I'm haunting all of you.
I've made good progress on my raisin bran review journey: from the world's first raisin to undoubtedly the world's best (so far), I've populated Cerealously with enough synonyms for "juicy raisins" to make a thesaurus go extinct. Of course, there are some notable absences—Raisin Nut Bran's life-changing nut-covered raisins come to mind—and some that slipped into discontinuation before I could photograph them—rest in lame, flavorless pieces, Total Raisin Bran—but the biggest name missing from my raisin bran library has always been Kellogg's plain ol', original Raisin Bran.
I think it's time we put this case to rest—and put the 98% of my readers who don't care about raisin bran to sleep. Continue reading →