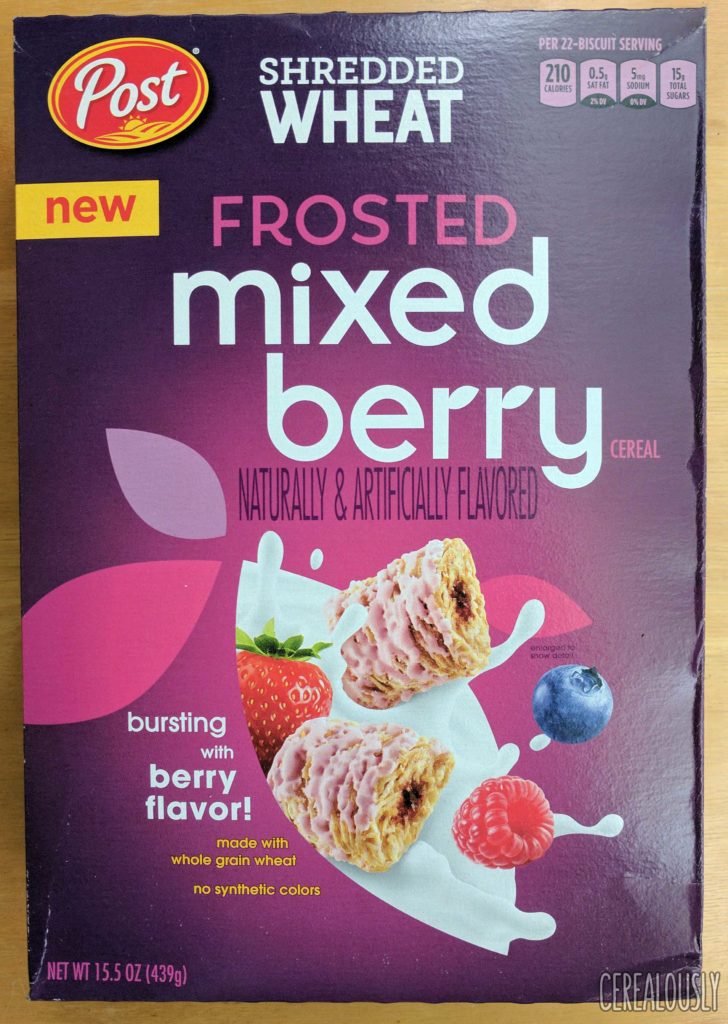 Well, well, well: here we are again, Shredded Wheat.
My first experience with one of Shredded Wheat's new trilogy of flavors, which not-so-subtly tries top compete with Frosted Mini-Wheats by, well, frosting the brand's iconic miniature wheat biscuits and stuffing (allegedly) flavorful stuff inside, was cosmically bland. I swore I wouldn't try another flavor. I started smashing all square and/or thatched things in my apparent. I even told people I was allergic to wheat—just the sight of it, not the taste.
But after being coerced by a trusted source to give this Mixed Berry variety a try, and after (unsurprisingly) failing to find Count Chocula when it's still hot enough out to boil swimming pools into holy water, I find myself staring at a bowlful of vaguely mauve biscuits.
Alright, Shredded Wheat. Let's do this. Just don't forget: bore me once, shame on you. Bore me twice, I'm going to start crank-calling the National Wheat Foundation out of juvenile spite. Continue reading →