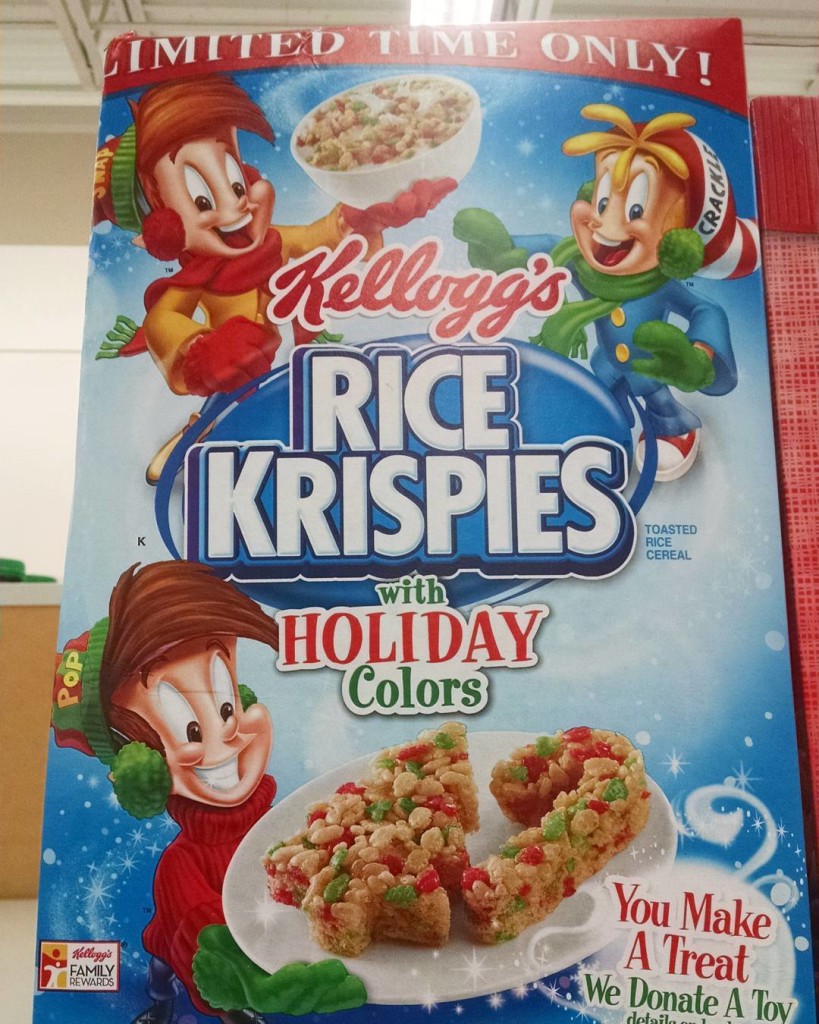 For every buzz-worthy Christmas Crunch and Cinnamon Star Crunch, there are plenty of less-exciting, non-Crunch based limited edition products that make grocery shelves a little merrier from the rough period of November 1st to December 31st. So while the Cap'n and those cannibalistic stars will get plenty of time in the breakfast spotlight, I want to give a shoutout to two of the little guys.
Or in the case of Rice Krispies with Holiday Colors, three of the little guys. Snap, Crackle, and Pop's annual offering of red and green-speckled Rice Krispies is back again for 2016, returning silently to breakfast aisles in the night like a rice-stuffed Christmas present.
That's what the song "Silent Night" is all about, right?
I "reviewed" (translation: "played with") Holiday Rice Krispies last year, and I encourage you all to use this cereal to make your holiday season a little holiday-ier. You could make candy cane-shaped Rice Krispies Treats like the box recommends, or you could cover a snowball entirely in Rice Krispies and chuckle as innocent passerby unknowingly bite into an Ice Krispies Treat.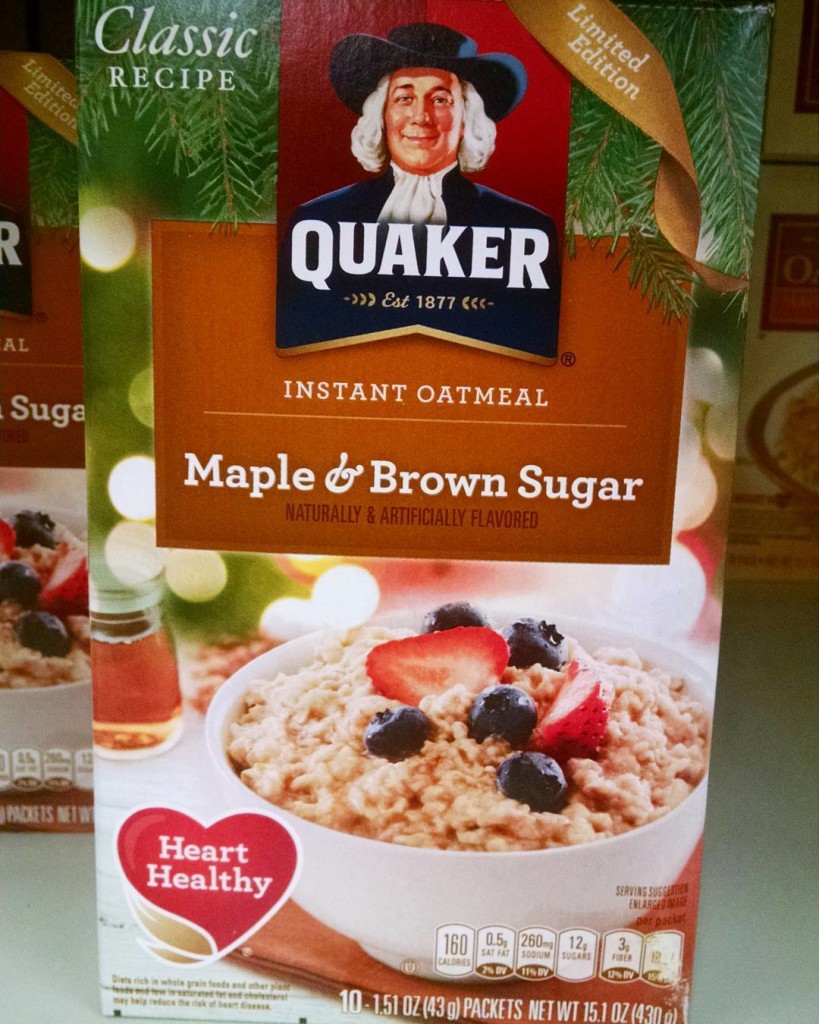 Quaker's "Limited Edition" Maple Brown Sugar Oatmeal may seem like a cop-out, as it's just their (arguably) most famous flavor repackaged with a charming living room Christmas tree scene. I mean, they could have at least tossed in some pine nuts, right?
But I'm going to stay positive and express my love for this holiday oatmeal. I couldn't imagine a more cozy, warm scene than the one Quaker lovingly immortalized here in cardboard. And they picked the perfect, warmly cozy flavor to pair it with.
This Maple Brown Sugar Oatmeal is just ho-ho-wholesome, and I look forward to eating it from a novelty Rudolph mug while sprawled flat on my belly under my own tree. There's a 100% chance I'll be reading old Garfield comics while I do it, too.
If you've spotted any cool limited edition breakfast products, let us know! Click yourself right on over to our submissions page, or just email us at cerealously.net@gmail.com. There's a good chance your picture could be featured on the site.