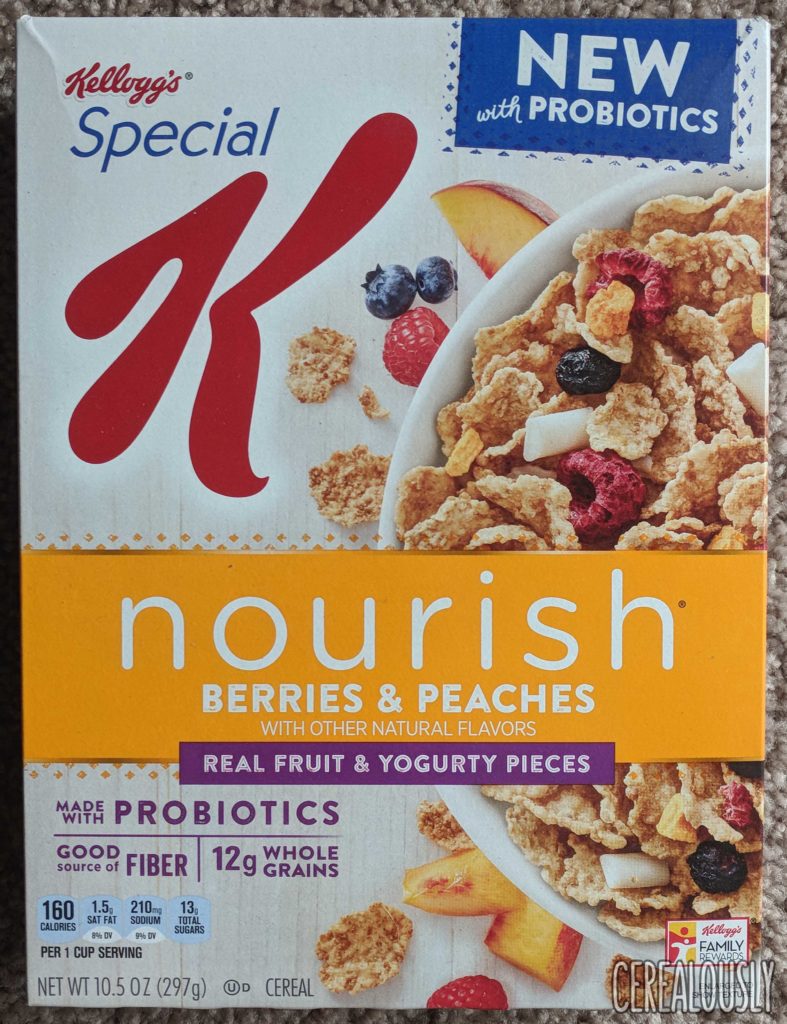 Different foods do "chaos scoops" better.
You know, chaos scoops: when you grab a big handful of a mixed foodstuffs with blatant disregard for flavor sorting or portion control, slam it in your mouth with the grace of a Legends of the Hidden Temple contestant putting the Silver Monkey together, and relish in a lawless hodgepodge of melded flavors.
Trail mix is good about this (as long as you maintain a respectable nuts-to-M&M's ratio), Skittles scoops are hedonistically sweet, and jelly beans are the definition of risk vs. reward—you get one black licorice or cinnamon in there and it's a whammy for your digestive system.
That's why I was curious about Special K's new Berries & Peaches cereal, the third in their probiotic line of Nourish cereals (I hear if you eat them while taking an antibiotic, your gut flora unites to punch you in the colon). With so many ingredients—flakes, dried strawberries/blueberries/peaches, and yogurty bits, could Special K possibly pull such complex choreography? Or would it taste like a fire in my (Jelly) Belly?
Well it's time to make a sacrifice for the people. If I start posting pro-bacteria propaganda next week, know that I've been compromised. Continue reading →