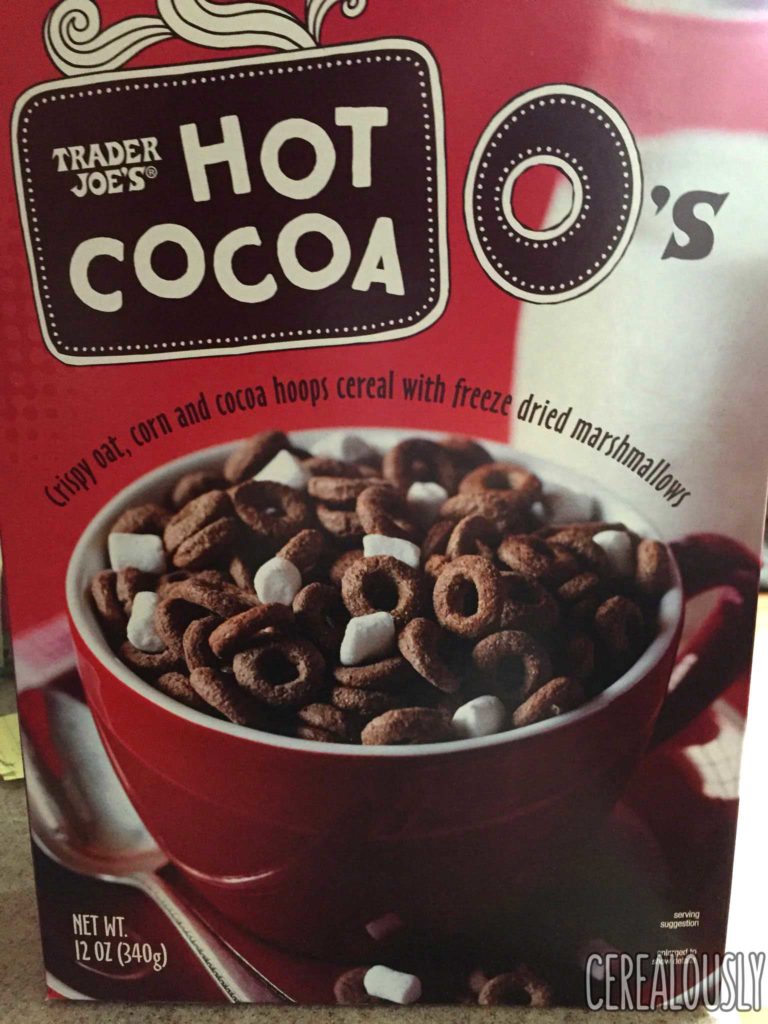 Fight. Fight. Snowball fight!
I know I shouldn't incite polar breakfast violence, but it just seems a little too convenient that, right after Hot Cocoa Cocoa Puffs broke the ice as the first-ever hot chocolate-flavored cereal, Trader Joe's hops into the (powdered) mix with a Hot Cocoa O's Cereal of his own.
So now there's bound to be a munchy melee between these two well-known cereal champions:
In this corner, we have Sonny and his marshmallow puck-studded Hot Cocoa Cocoa Puffs! Though they may just taste like more sugary Cocoa Puffs, these cozy–crunchy orbs contain great power—and decades of cuckoo cereal clout!
Aaaaand in this corner, we have Trader Joseph and his (hopefully dark) chocolate dark horses! Though Smokin' Joe the Trader isn't renowned for his cereal—his Raisin Bran Clusters are perhaps his only belt-bursting championship belt-winner to date—Hot Cocoa O's look like holiday Oreo O's, and that alone is enough to sell more tickets than a Bob Dylan–Katy Perry tag team at Summer Slam!
Yes, I look forward to reviewing this hot chocolate cereal as soon as I find it—hopefully right next to the almond 'nog so I can drown my early-sunset-imposed sorrows right along with my marshmallowy chocolate hoops.
Thanks to @OUATreviewed on Twitter for coming through with the find. If you have a merry cereal snapshot of your own to share, ship it via email or Polar Express on our Submissions page!