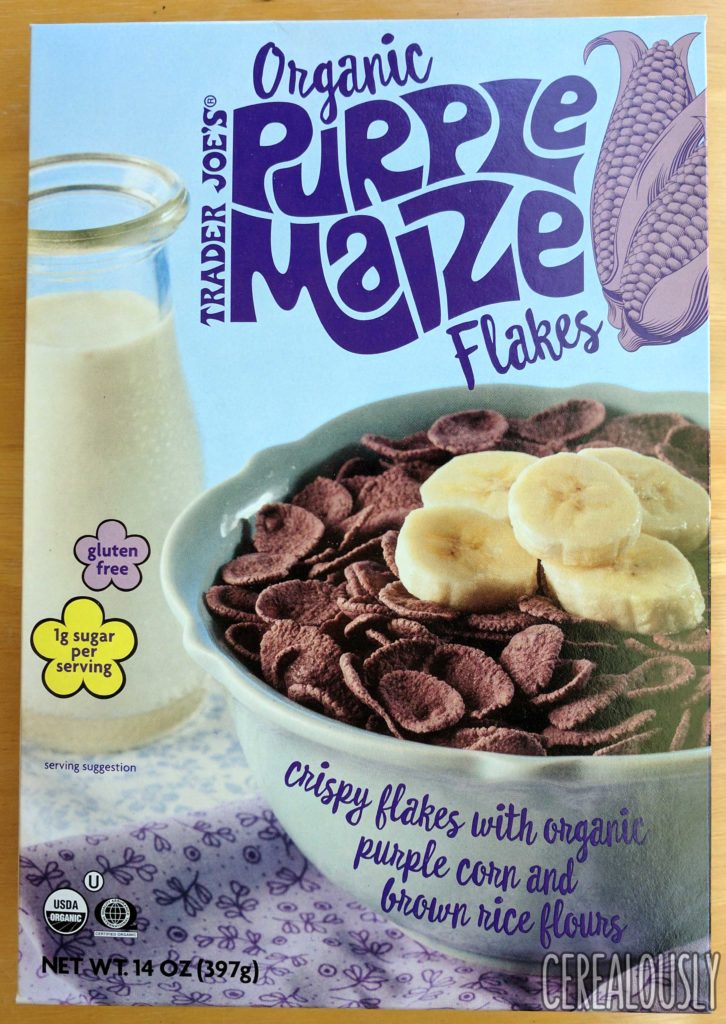 Ha, purple corn? Yeah, right.
What's next? Purple carrots? Purple Doritos? Purple ketchup? That'll be the day!
Oh, what's that? You say all four of those things have existed before? Deep down, I knew it all along. After all, I was (and pretty much still am) that weirdo kid who would've happily dipped his purple Doritos in purple ketchup had the two existed concurrently.
(Staggering the releases of Heinz EZ Squirt and Doritos Rainbows by a decade and a half must've been a deliberate move by the junk food deities made for our protection.)
And it's because I am such an oddball snack-loving goofball that I'm excited to try Trader Joe's newest cereal: Organic Purple Maize Flakes. And it's because I love the color purple so much that it took me until I got home from Trader Joe's to realize the Hendrixian pun in this product's name—I spent the entire car ride with visions of Grimace and Oprah all in my brain. Continue reading →