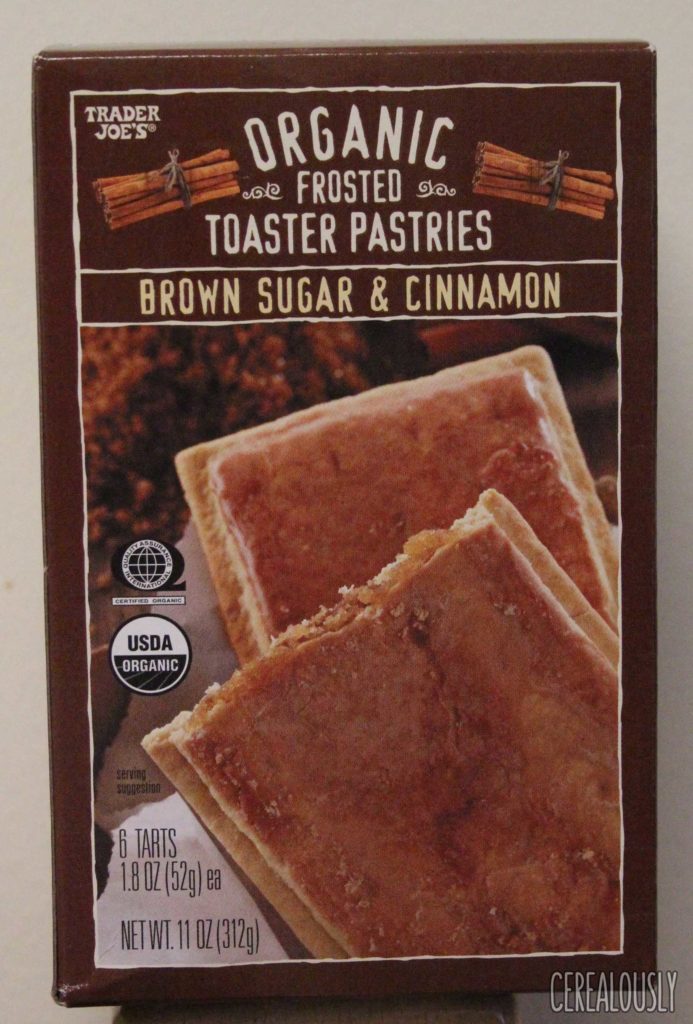 Toaster pastry family dynamics are confusing.
Take the Brown Sugar Cinnamons, for example. From Kellogg's to Kroger, every brand under the toaster oven's warming sun has a unique take on Brown Sugar Cinnamon, but they all taste different. Sometimes, I like to try connecting each doughy rectangle on an imaginary family tree.
You have the OG pastry, Brown Sugar Cinnamon Pop-Tart, a sweet and sugary gal who was clearly raised by a "fun parent:" the kind of hyperactive, dad joke-slinging manchild who I aspire to be someday. You have Cinnamon Roll with Brown Sugar Toaster Strudels, who stays cold and aloof in his room until you warm him up and he comes alive. And you have Cinnamon + Brown Sugar Megpie, the plump child who ran away from home to become a barista and eat one too many Starbucks marble loaves during his break.
Now there's Trader Joe's new Brown Sugar & Cinnamon Toaster Pastry. He must've been raised by the family's all organic, hippy grandma out west. Just why do I say that? Well let's ask the quirky quadrilateral himself. Continue reading →