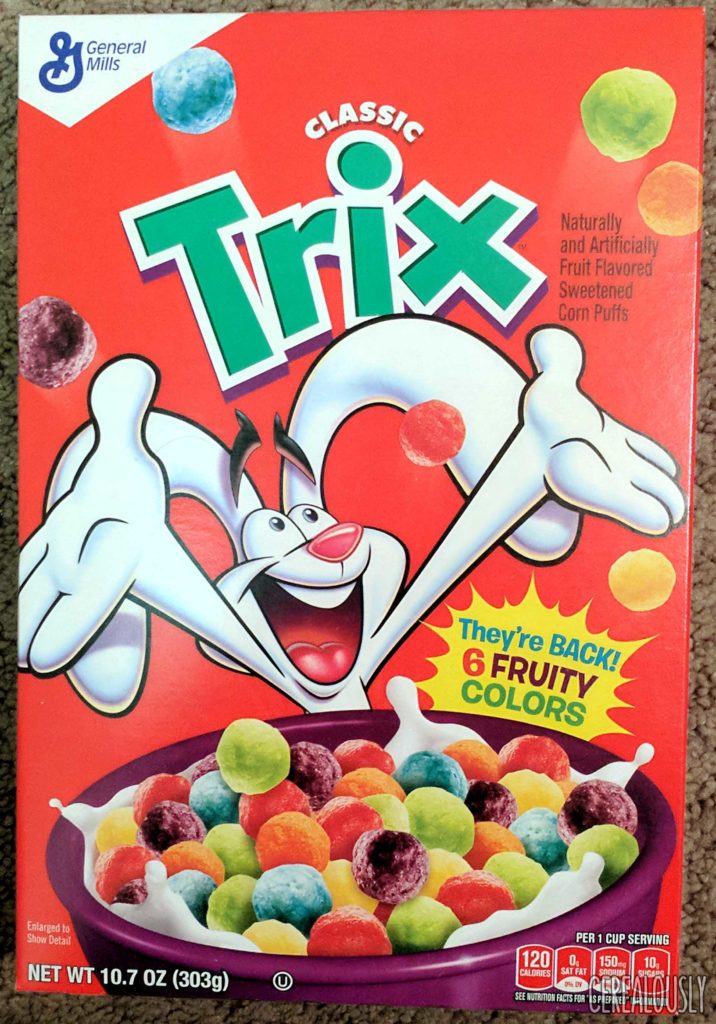 To paraphrase the illustrious Milhouse Van Houten: "Remember Trix? They're back! …In Pog form 6 colors.
Okay, well Trix never actually left, but when General Mills removed the cereal's artificial colors and flavors at the start of last year, it kind of desaturated the cereal in the public eye. And even I'll admit that, while I appreciated the cereal's newly authentic fruit flavor at first, its overly citrusy taste profile started to sour on me. Before long, I was out there on the front lines with my "Give Me Red Dye #40 Or Give Me An Even Swifter Death" picket sign.
And apparently General Mills heard the anguished cries of a bunny litter's worth of distraught inner children, because now "Classic" Trix is back on shelves alongside its tri-colored companion. So whether you're hankering for a carrot or a slice of carrot cake, Trix has something for you, your kids, and all your silly rabbits to gnaw on.
Let's take a flavor roadtrip back to the ancient old days of early 2016, shall we? Don't forget to bring your Sports Almanac! Continue reading →