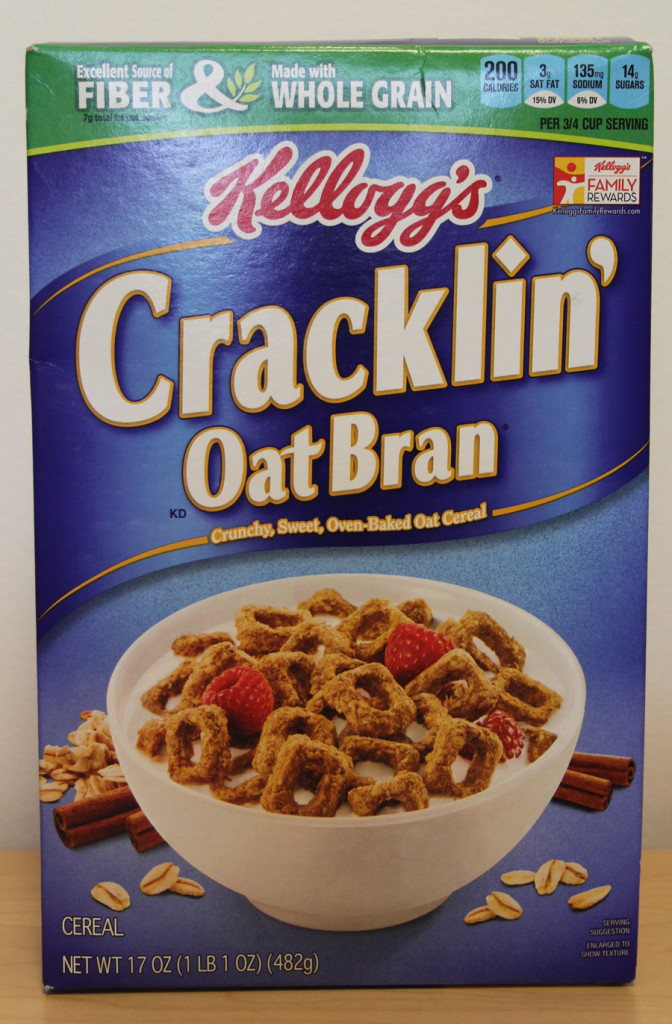 How did I get here?
All I did was innocently pour myself a bowl of Cracklin' Oat Bran. Sure, my friends told me that it was a "slippery slope," and that "once you crackle, there's no going backle." But I didn't listen. No cereal could be that good, let alone that addicting.
Yet here I am: curled up in the fetal position on a milk-stained mattress in the basement of some "Cracklin' house." As I pull myself to my feet, the air is dusty with cinnamon and graham. I stagger to the door, past the scores of bran junkies, savagely filling their spoons and stuffing their faces with little brown rectangles in a futile attempt to recapture the thrill of that first bowl. I leave, and blinded by the daylight (how long have I been here?), I wonder how I hit this new low.
Cracklin' Oat Bran: not even once.
But of course, you have to try it at least once. For so long, Cracklin' Oat Bran was a forbidden fruit to me. Seen as a "top shelf" cereal, COB was always just out of a child's reach, right next to Oatmeal Crisp, Basic 4, and all those other cereals which tempt with bright colors but also cost an unheard of $4.99 per box. Plus the hidden cost of your soul, of course, but my 8 year old self had no conception of this oat addiction epidemic.
But now I know why.
Because it's worth it.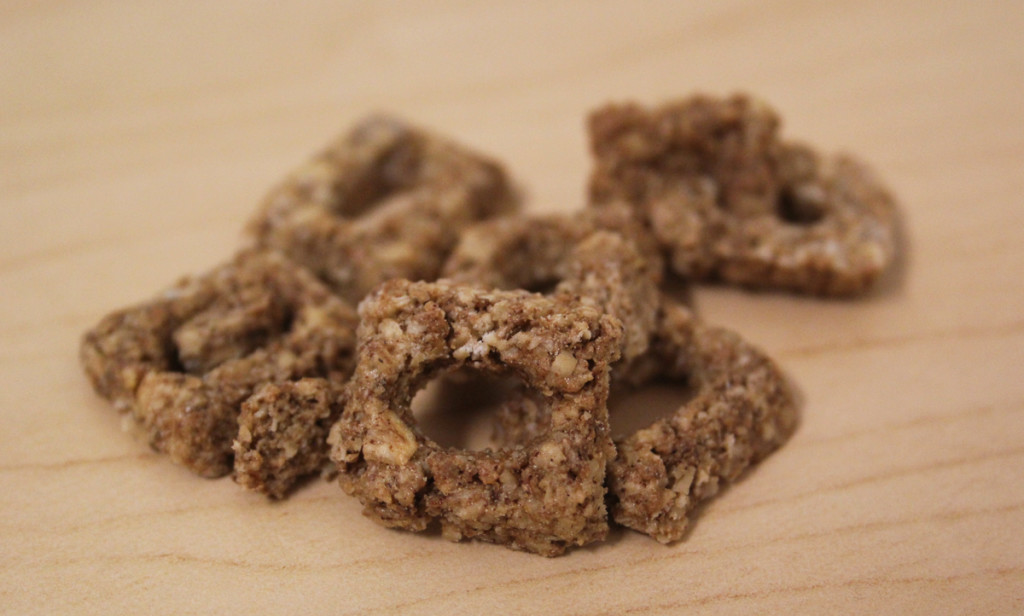 The rectangular outlines of compact oat bran are rounded on top and flat on the bottom, but corrugated on the sides: a perfect metaphor for their attractive appearance yet hard to digest nutritional content. See, they may be a good source of fiber (as if the word "bran" wasn't already a neon-lit indicator of their ability to…erm…vacate intestines), but a mere 3/4 cup serving of COB is a heavy 200 calories.
I may not be one to care about nutritional content in cereal, but even I have to be careful around these if I have any hope of outliving the milk in my refrigerator.
The oat bran is flavored with cinnamon and nutmeg as the spices of choice, and that choice is obvious immediately upon opening the bag and inhaling, with the smell being akin to a freshly baked holiday pie crust.
Eaten dry, the rectangles are crunchy, but not in a dense or strenuous way. Instead, they just pleasantly crumble into a slightly gritty pile of graham-flavored debris. It's tasty, but the strong cinnamon overtones can be overwhelming, even to the point that it sucks your mouth dry like some poor sap stuck in a time loop, forced to relive 2010 and the stupid "Cinnamon Challenge" again and again.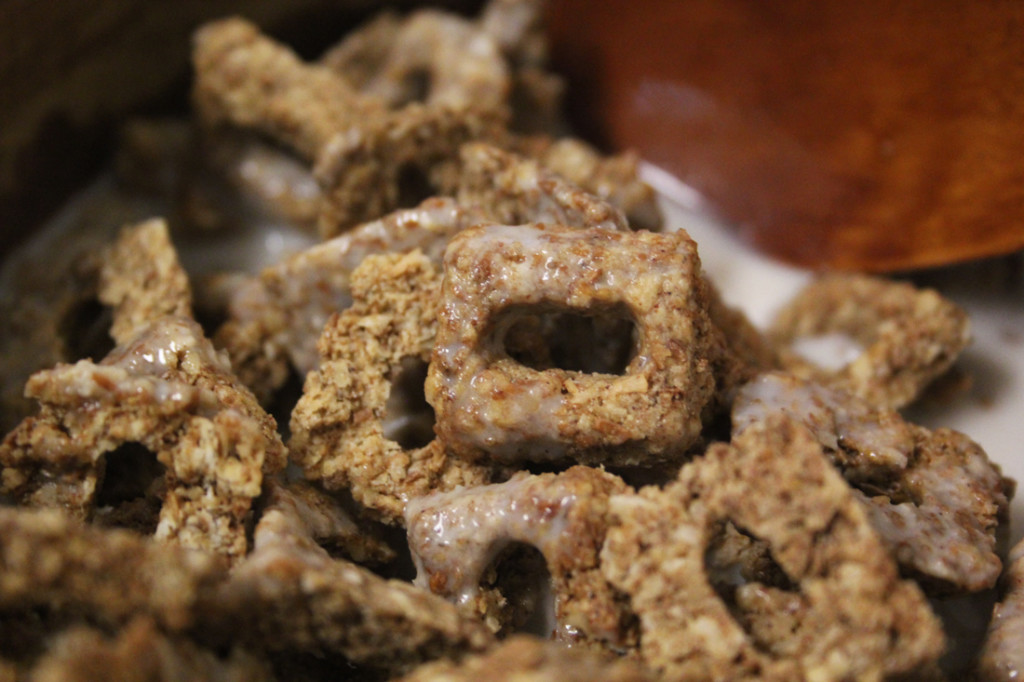 That's right. These babies need milk. When you slather your thirsty bowl of human kibble with liquid goodness, the formerly dry and crunchy squares quickly absorb it. And through some wonderful process of "oatosynthesis," they take on the texture and flavor of slightly soggy cinnamon graham crackers. In fact, if we're being oddly specific (and when aren't we?), they taste exactly like Keebler's Scooby-Doo Cinnamon Graham Cracker Sticks.
The previously stifling cinnamon and nutmeg become sweet kisses on top of the remarkably oatmeal cookie flavored base. Snickerdoodle Cereal may have been a good alternate name. Remember how I promised portion control? That went right out the window as I chomped down piece after piece like Scooby-Doo himself scarfing down Scooby Snacks.
So if you want a bowl of tempting cookies and milk, go ahead: splurge and buy yourself a box. But when you find yourself sneaking into a Montana cow pasture at 3am just to steal enough milk for "one last spoonful," don't say I didn't warn you.
---
The Bowl: Cracklin' Oat Bran
The Breakdown: Too expensive, too unhealthy, but who cares, give me more of these amazing, milk-guzzling cinnamon rectangles!
The Bottom Line: 10 bad Cinnamon Challenge memories out of 10