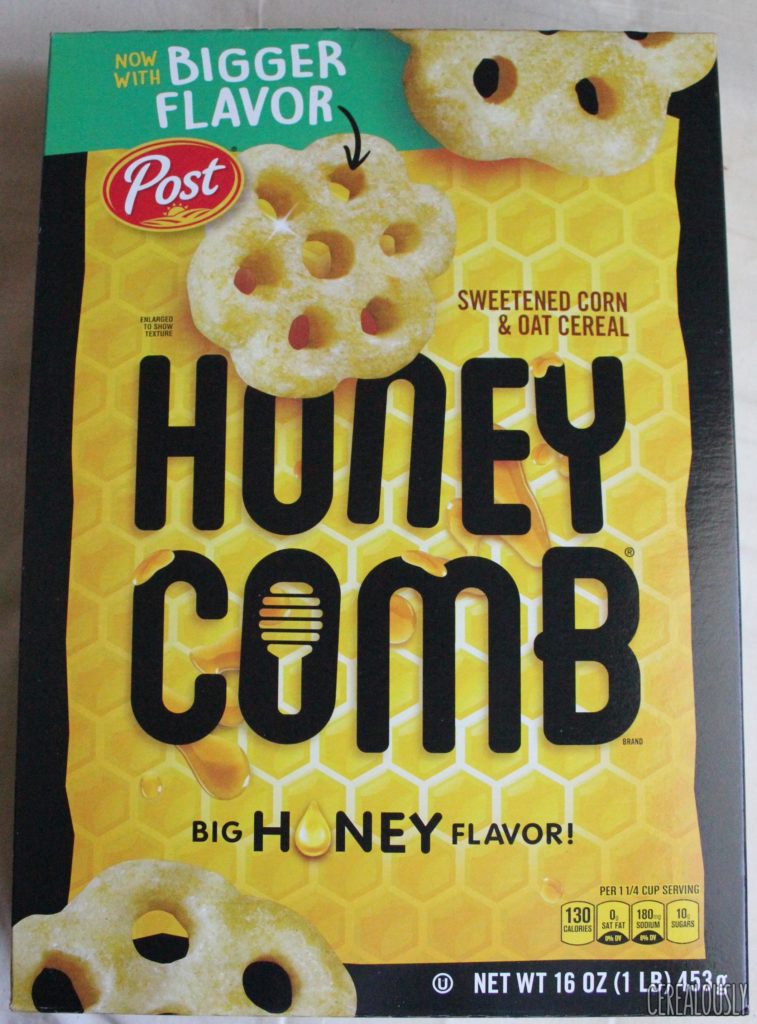 Not since Andre the Giant menacingly knocked on the Honeycomb Hideout's window have I been so geeked to eat a bowl of Honeycomb cereal.
Sure, the stuff has had fun flavor iterations—Strawberry, Chocolate, Cinna-Graham—and it even briefly got "Twisted Marshmallows" 3 years back in a decades-late attempt to capitalize on the "X-Treme Snax" movement of the radical '90s. But it has also progressively lost its flavor, as not one, but two ill-received formula changes in the early 2000s left Honeycomb a squishy and styrofoam-y compared to the golden-smacked Golden God it was before the turn of the century.
All that BIG HONEY TASTE Andre had roared about went to go live on a bee farm upstate, so to speak.
But this newly revamped Honeycomb boasts a "bigger flavor," in a charming homage to those days when the cereal hung its hat on its humongous honey-ness. This change comes in the midst of a wider cereal flavor revolution, as Cocoa Puffs and Krave have added "50% more cocoa" and "more chocolate," respectively. But while those two put an easy-to-measure qualifier on their taste changes, Honeycomb's flavor is now simply "bigger," which could either mean they added more honey or hired fatter bees.
Either way, I'm  going to try them while I wait for my Giant sideburns to grow in.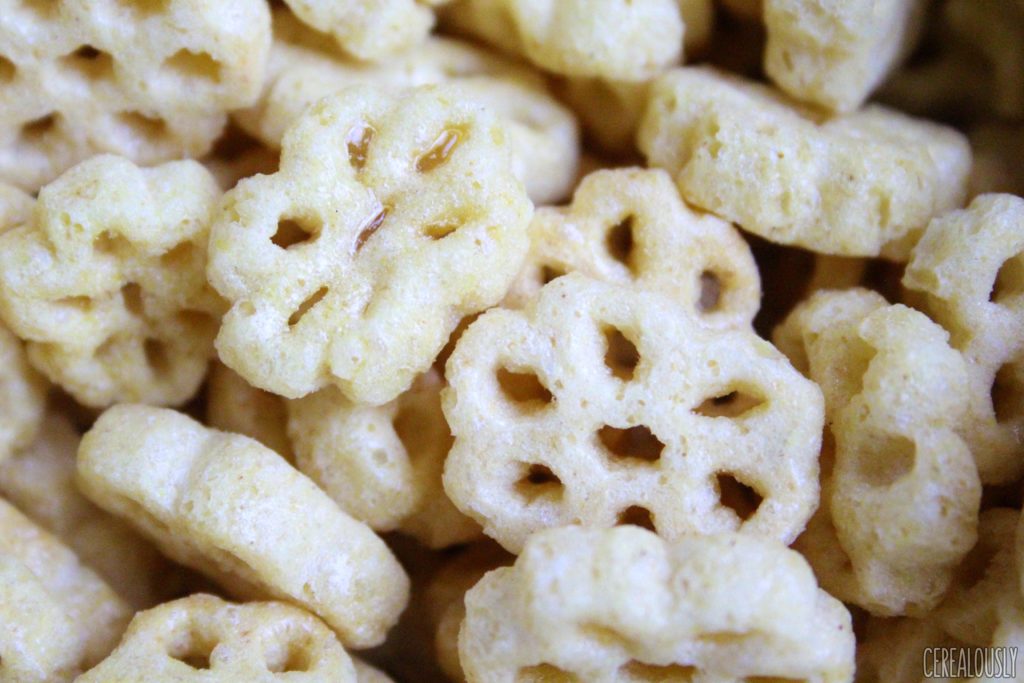 The first thing I notice about "bigger flavor" Honeycomb is that some pieces actually have their holes sealed with a translucent honey-sugar glaze—a good sign—while even more are weirdly diamond shaped, like someone grabbed a plain Honeycomb and yanked on its ends, Stretch Armstrong-style. And this might just be my box, but the texture of each piece is far hardier and crunchier than the soft, melt-in-your mouth pushovers my molars have grown accustomed to tearing through like limp mostaccioli. This is neither good nor bad, but as someone who responds to change as subtle as a new toothpaste brand with existential panic, I'll have to adjust.
This new Honeycomb formula is definitely both sweeter and butterier, too, though its sweetness is more pleasantly toasty than its purely saccharine predecessor. However, the honey taste is in no way bigger or more potent. In fact, I find myself struggling harder than ever before to detect a distinct honey flavor worth describing—maybe this whole cereal is meant to be a commentary on the world's disappearing bee population. Sure, there is a generically honey-sweet coating on each piece, but it lacks depth or complexity: think honey cruller glaze instead of a goldenly infused Teddy Graham.
All together, eating new Honeycomb feels kind of like eating store-bought honey popcorn. There's sweetness, butter, and honey, but there's no heart. If you're reading this, Winnie the Pooh, I recommend keeping your receipt.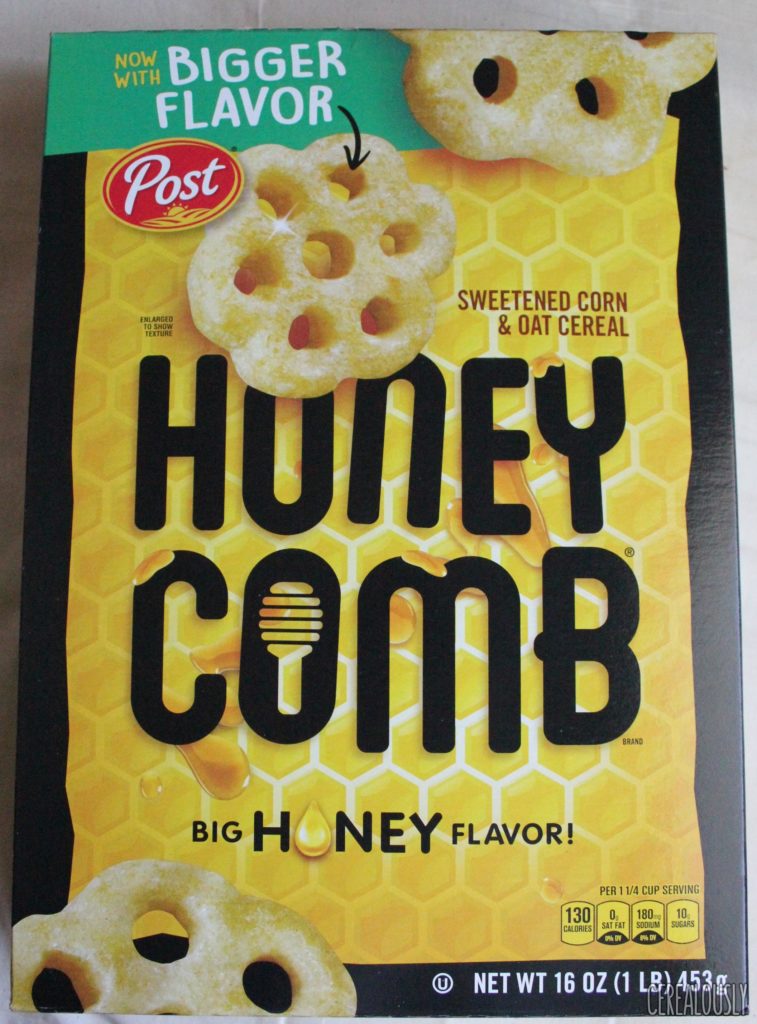 Thankfully, the cereal gets its beeswax in gear when eaten with milk. Turns out the honey flavor just needs a thickening agent to come back alive, and milk's creaminess acts as a suitable necromancer. The honey becomes nicely sweet, the texture becomes soft again, and the sugary sweetness is tempered—so why does new Honeycomb still leave me feeling a little empty?
I think it's because someone pulled the ol' honey switcheroo. Old Honeycomb had a more syrupy, floral honey taste—in the same school of honey as Honey Bunches of Oats—whereas this stuff feels way more roasted and nutty, as if the cereal had graduated with Buzz the Bee's Cheerios instead. It definitely tastes good and is a worthy honey cereal, but new Honeycomb eventually starts to feel like a different cereal altogether, rather than the one I grew up with.
Kinda like that kid in school who studied abroad and came back changed, except this stuff didn't just stare at armless statues and claim to "spiritually understand art's beautiful music."
So while new Honeycomb's flavor may not be quantifiably bigger, it certainly is something. Whether you like it or not will depend on your honey cereal preferences and your nostalgia for old Honeycomb. The cereal industry keeps changing, and I'd be lying if I said I'm happy when they futz with my favorites, but things could've gone a lot worse here.
They could've added "X-Treme Nacho Cheez."
---
The Bowl: Honeycomb Cereal (Now with Bigger Flavor!)
The Breakdown: Sweeter, toastier, and nuttier, but far from honey-er, "Bigger Flavor" Honeycomb all but requires milk to make it an average, albeit less recognizable, honey cereal—otherwise you're left eating popcorn for breakfast. And wouldn't you just feel a little silly?
The Bottom line: 6 Honeycomb-sized Stretch Armstrongs out of 10
(Quick Nutrition Facts: 130 calories, 1 gram of fiber, 10 grams of sugar, and 2 grams of protein per 1 and 1/4 cup serving)
Please note: if you're going to comment about your distaste for the new Honeycomb, that's fine. But please don't blame me for it—as much as I'd like to, I have no power to change anything. You can direct all suggestions to Post's Customer Service.