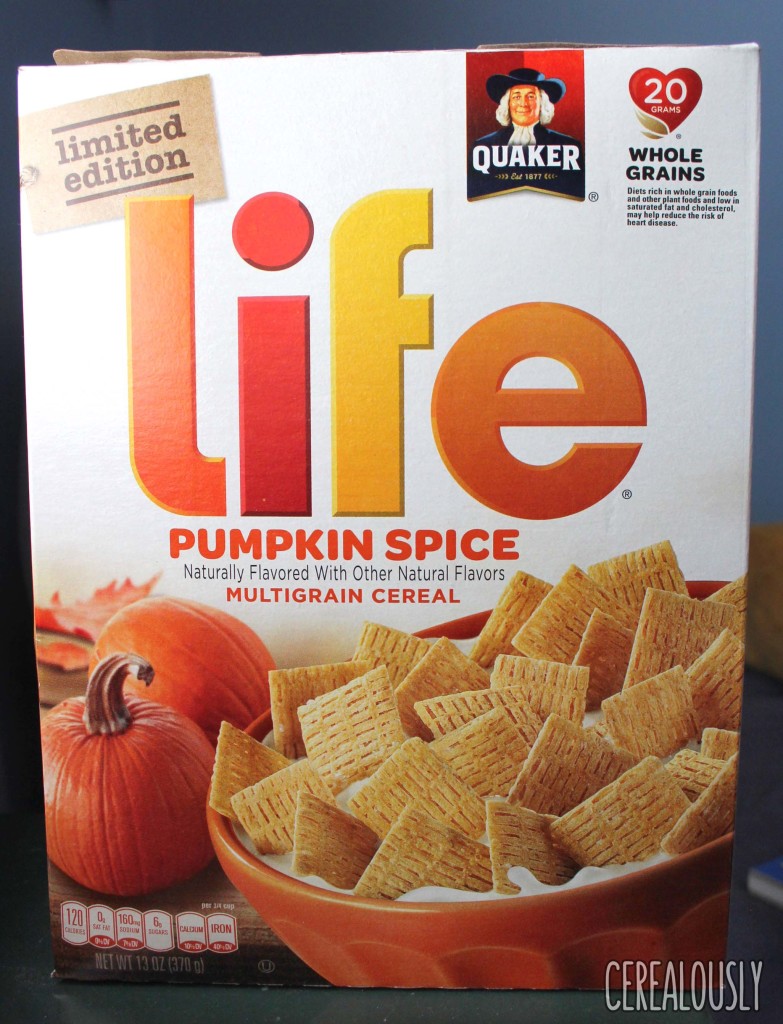 I know this cereal is called Pumpkin Spice Life, but in my mind, there's an invisible equals sign in-between the last two words.
Pumpkin Spice = Life.
It's the kind of thing a true autumn addict would get tattooed above their knuckles after getting sent to jail for building jack-o-lantern totem poles above the legal height limit. If that sounds like the plot of a gritty Goosebumps reboot, then I've succeeded.
But for these next 3-4 months, pumpkin spice really will be life for grocery store browsers and BuzzFeed editors everywhere. And the latest cereal staple to jump on this cinnamon, nutmeg, ginger, allspice, cloves, Donner, and Blitzen bandwagon is Life.
Pumpkin
Spice
Life
Cereal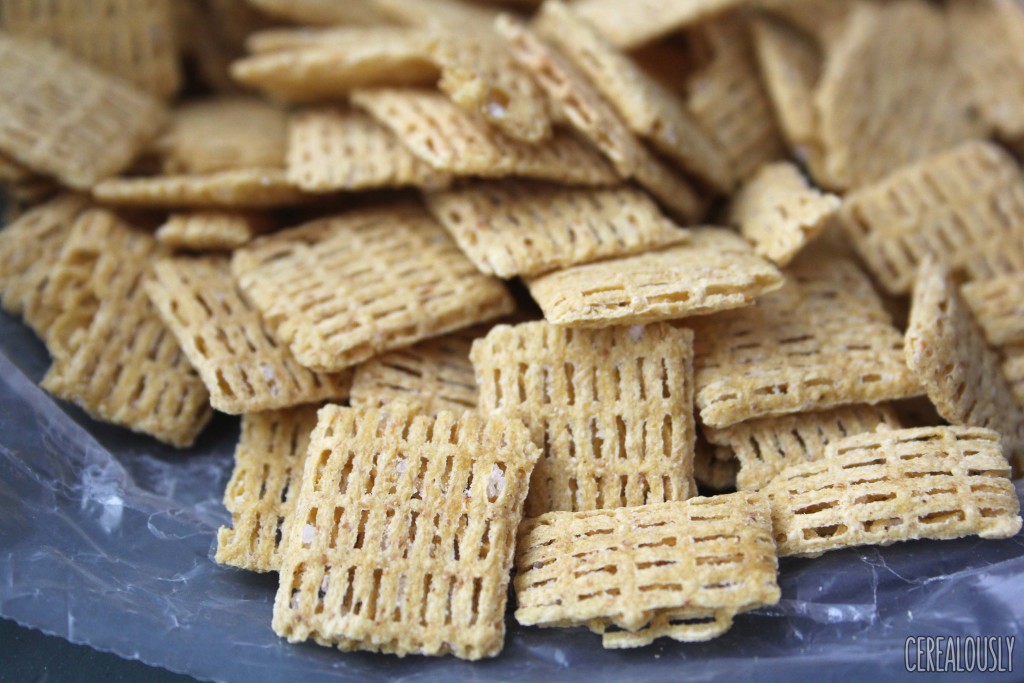 Except, well, Pumpkin Spice Life doesn't actually contain any of those spices. With only "natural flavor" in its ingredients and no orange hue to its pieces, Pumpkin Spice Life could very well taste like Hot Garbage & Mountain Dew, and I won't know until I try it.
But after reluctantly munching a handful of Pumpkin Spice Life and quietly wishing the cereal was dyed as neon orange as radioactive Doritos, I'm happy to report that the "natural flavor" is, in fact, pumpkin. Sorry to disappoint all the citrus soda fans and raccoons out there.
More specifically, Pumpkin Spice Life tastes like pumpkin pie. In fact, it may be the pie-iest pumpkin cereal I've tried yet. The crisp crumble, touch of corn, light butteriness, and baked graham flavor of the multigrain base is reminiscent of a modestly sweetened country pie crust.
Glazed on top of each square is the pleasantly sweet "pie filling." There are few spicy intricacies to be detected: it just tastes like canned pumpkin swirled with cinnamon, sugar, and a twist of vanilla. It makes me wonder if the Quaker oat guy "borrowed" Cinnamon Toast Crunch's swirl-ification machine to use for his own autumnal purposes.
Since the only missing piece of the pie was a dollop of whipped cream, it only made sense to drown my Pumpkin Spice Life in milk.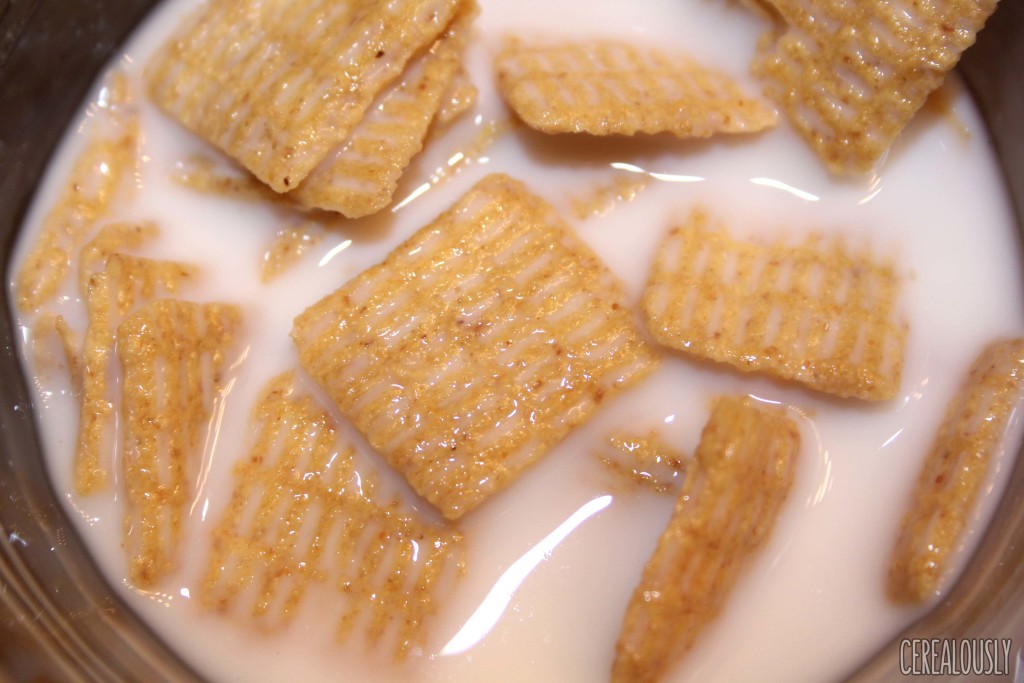 Pumpkin Spice Life gets slightly soggy quickly, but this works to its benefit. Before long, it has the creamy pumpkin, saturated spice, and sweet vanilla pop of a half-eaten pumpkin pie slice—you know, the kind where the melting whipped cream and filling start merging together into a singular entity of pure dessert delight?
All pumpkin pie pleasantries aside, I have a few gripes with Pumpkin Spice Life. Namely, the half-floral, half-plasticky aftertaste I experienced after many spoonfuls. It's not gross per se, but it makes me wonder whether Quaker's "naturally flavored" pumpkin plants were crossbred with some artificially flavored sunflowers.
Aside from this, I kind of just wish Life had upped the overall pumpkin factor in terms of color and packaging design. I mean sure, Pumpkin Spice Life has custom colored lettering, a corn maze, and an oddly memorable, buck-toothed pumpkin silo creature…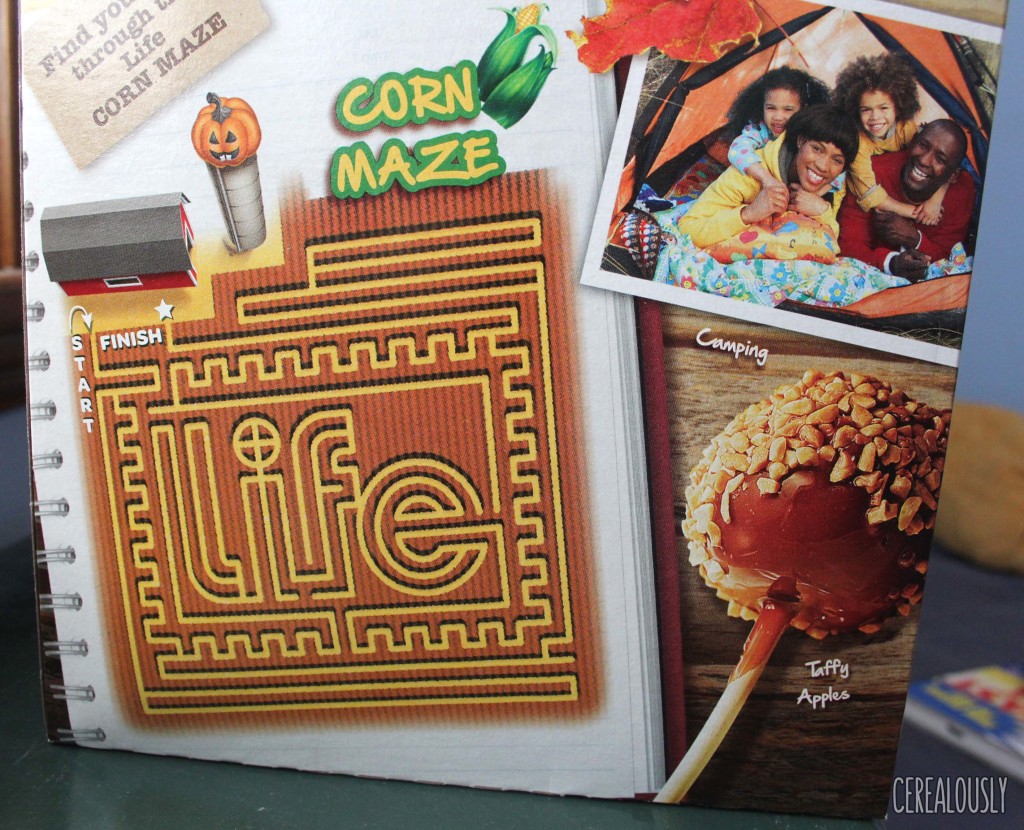 …but where's the orange end milk? And where's the Quaker oat guy's Halloween costume? Just look at him: he could perfectly pull off the Scarecrow from Wizard of Oz.
Ignoring my Halloween curmudgeonry, Pumpkin Spice Life is still good. With all the pumpkin spice cereals out there, it's hard to know which one will best match you personal pumpkin preferences. Fans of pumpkin pie and Life cereal in general will likely prefer this one: it's got the dry, tickling warmth of Cinnamon Life, the syrupy twist of Vanilla Life, and the baked creaminess of Marie Callender's "homestyle" frozen dessert aisle classic.
In other news: it's only August 13th and I've already burned through 2/3 of this autumn's new pumpkin cereals. So here's hoping Cap'n Crunch has something spicy up his sailor sleeves.
Otherwise I'll be reviewing bowls of actual gourds and milk by the time October hits.
---
The Bowl: Limited Edition Pumpkin Spice Life Cereal
The Breakdown: A pumpkin pastry twist on two existing Life flavors. Pumpkin Spice Life may lack actual spice, but it makes up for it with bite-sized pie crust decadence.
The Bottom Line: 7.5 "Atomic DoritO's" cereals out of 10
(Quick Nutrition Facts: 120 calories, 2 grams of fiber, 6 grams of sugar, and 3 grams of protein per 3/4 cup serving)
***Special shoutout again to our friends at The Junk Food Aisle for sending these along with last week's Pumpkin Spice Cheerios. Follow them for all thing pumpkin, pumpernickel, and more! If you're wondering where you can buy Pumpkin Spice Life, it's been spotted at Jewel-Osco and Target as of this posting. Expect it everywhere soon!
And for more Pumpkin Spice Life goodness, check out what our perpetually pumpkin-testing friends at Junk Banter had to say!***