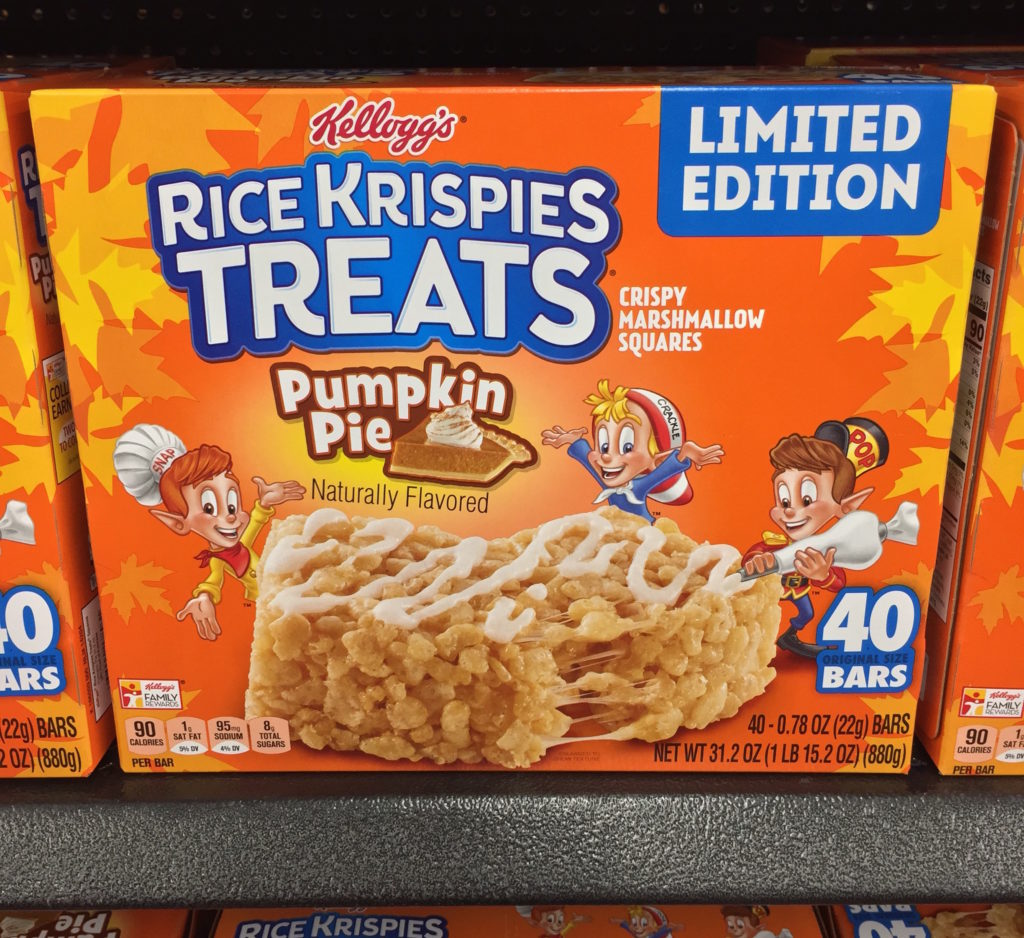 Let's just get this out of the way, since you knew I was going to say it anyway:
TRICK OR RICE KRISPIES TREAT!
There, now that we have the formalities out of the way, we can talk about Kellogg's awesome new Pumpkin Pie Rice Krispies Treats, which have, apparently, quietly snuck onto Walmart shelves without saying boo. Seriously, this is a small miracle: so many products leak online before we actually see them physically, so Pumpkin Pie Rice Krispies Treats must've embraced the spirit of Halloween and costumed themselves on the way to the warehouse.
I bet they were hiding in a box of ironing board covers.
No word yet on whether these fun-sized (*In my Jerry Seinfeld voice:* What's fun about less food?), limited edition Rice Krispies Treats actually have pumpkin and spice-flavored Krispies, or if it's just a flavored icing bearing the brunt of the flavor, but I'm excited to get my hungry fingers—7 of which are already wearing thos cheap plastic dollar store bat rings—on a box to try 'em.
The best part is that Pumpkin Pie Rice Krispies Treats come forty to a box. So while they're clearly meant to be given out to trick-or-treaters, I could totally inhale all of them and turn XL from a Roman numeral into my sweatpants size.
'Tis the season of elastic waistbands!
Massive thanks to Marcus and Matthew S. for sharing this photo. If you have a cool cereal photo of your own to share, whether it's seasonal or just really freakin' sweet, send it in over to our Submissions page—you might just see it on the site!