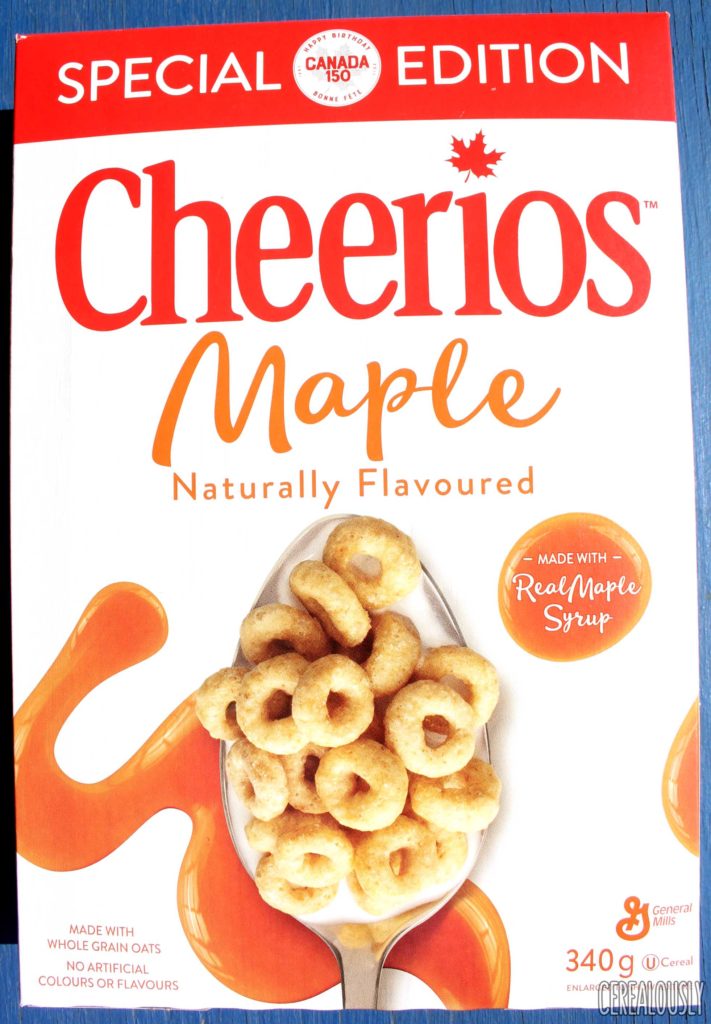 "Put maple in everything. Do it."
Picture me saying that in my best Sheev Palpatine voice, because I really am serious about syrup. Maple is tied with gingerbread and second only to PB&J on my list of favorite sweet flavors, so while the news about General Mills's new Maple Cheerios, released in Canada to celebrate the country's 150th birthday, excited me, the syrup-sucking greedy child in me wanted more.
Maple Cookie Crisp. Waffles & Syrup Oreo O's. Pancake-flavored Waffle Crisp—I don't care how redundant that sounds, just prop my mouth open with a french toast stick and keep piling it in.
But I'm getting ahead of myself—and sweating what I believe to be a mix of perspiration and whipped butter just thinking about it. I should enjoy Maple Cheerios while I can, because you know what they say: you only turn 150 once! Continue reading →