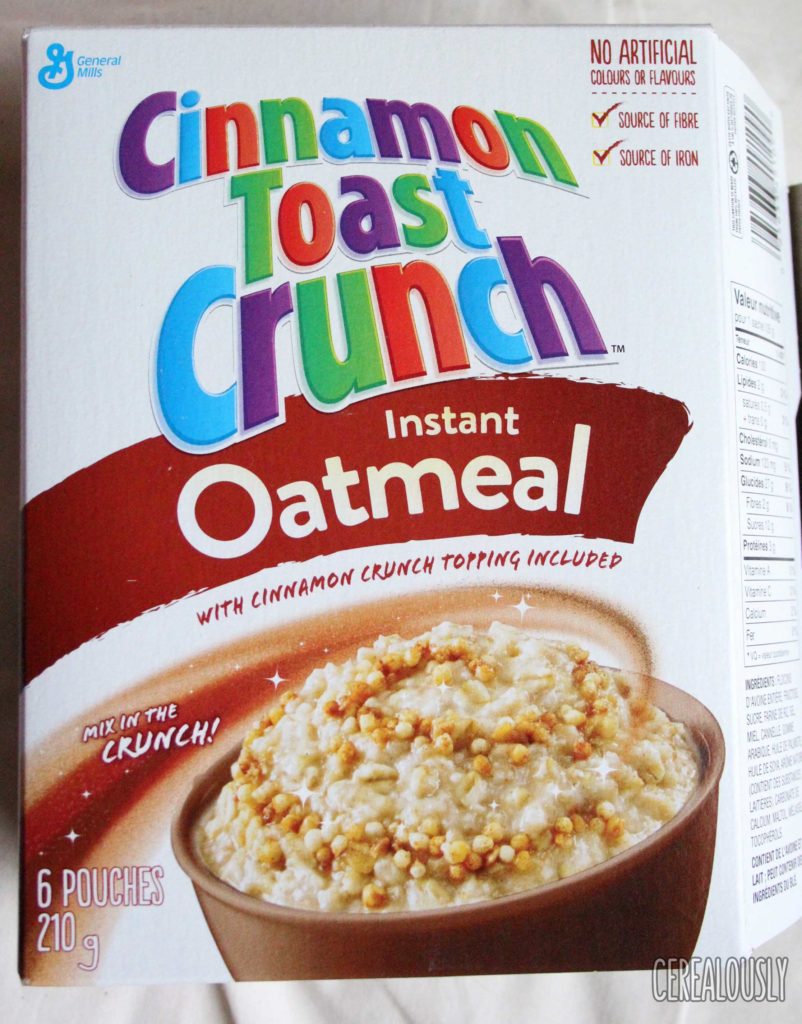 Can you see why kids love the taste of Cinnamon Toast Crunch Instant Oatmeal—or as some call it in Canada: "Croque Cannele Gruau Instantané?" 
Of course: it's got cinnamon sugar amorphous globs in every bite! It's the taste you can see…still sticking to your ceiling three weeks later if you fling it hard enough.
Wait, wait—that's the oatmeal's old slogan. The new one is much better: crave those crazy hot oat lumps!
Fine, I give up. There's no real appetizing catchphrase for Canada's second new cereal-oatmeal hybrid. And even if there was, a burnt sienna bowl of microwaved roses by any other name would taste just as sweet. Or in the case of Cinnamon Toast Crunch Oatmeal, just as bland and disappointing. I know I usually leave my opinion out of each review's introduction, but I couldn't resist spoiling my spoiled breakfast from the get-go. This oatmeal has a host of toasty problems, so let's work backwards and try sourcing its flaws like a paleontologist doing CSI on a pile of raptor skeletons. Continue reading →