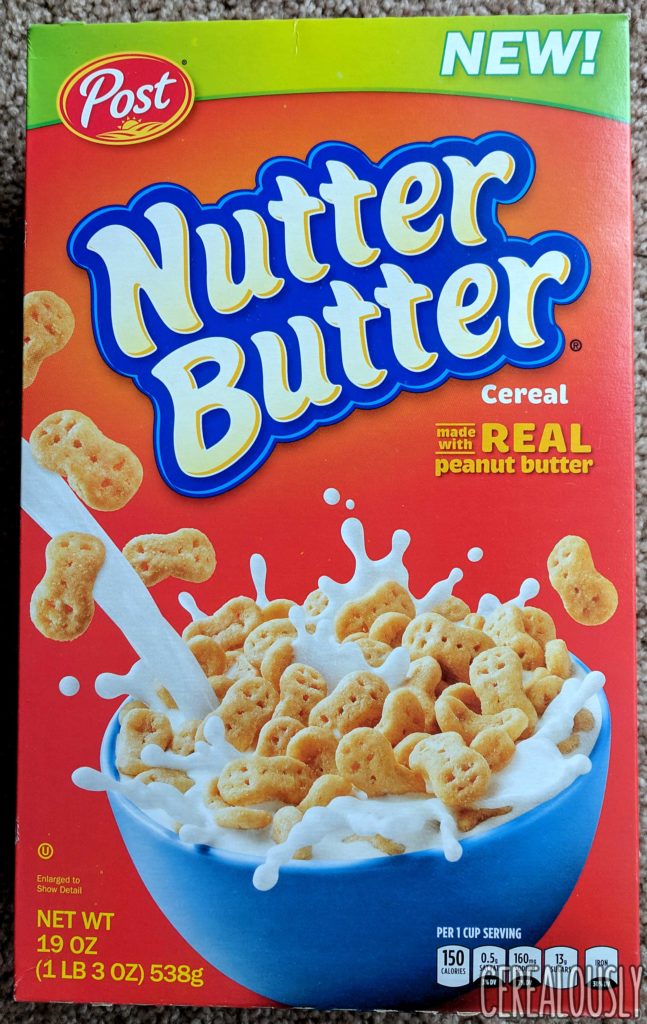 "What's the best peanut butter cereal?" is perhaps one of breakfast's most divisive questions—right up there with "is cereal a soup?"
(No, it's not: soup is a concept, not a thing defined by its components. Please stop asking me.
There are many who ardently support Cap'n Crunch's Peanut Butter Crunch. There are others who swear by Reese's Puffs or new Chocolate Peanut Butter Cheerios (or at least, 50% of them). Some weirdos (like me) prefer the salted intricacies of Peanut Butter Puffins. And there are still others (me again) who desperately long for the return of JIF Cereal, going so far as to rally a posse of choosy moms to voice their cause.
But while peanut butter cereal has long been a small, yet hotly contested category, there's a new contender in town, one with a long legacy of peanut butter snack cookie domination.
Yes, Nutter Butter Cereal is real, and it is debuting alongside Chips Ahoy! cereal to close a trilogy of "cerealized grade school cafeteria treat your mom used to carefully ration out in Ziploc bags, like seriously Ma, only two?", a divine cereal lineage pioneered by the great creator: Oreo O's.
Nutter Butter cookies have always been an aggressively peanut buttery cookie to me. So I'm not saying I want this cereal to gum my tongue to the roof of my mouth like tasty rubber cement, but if I'm left smacking my lips like a confused dog, I wouldn't be upset. Continue reading →