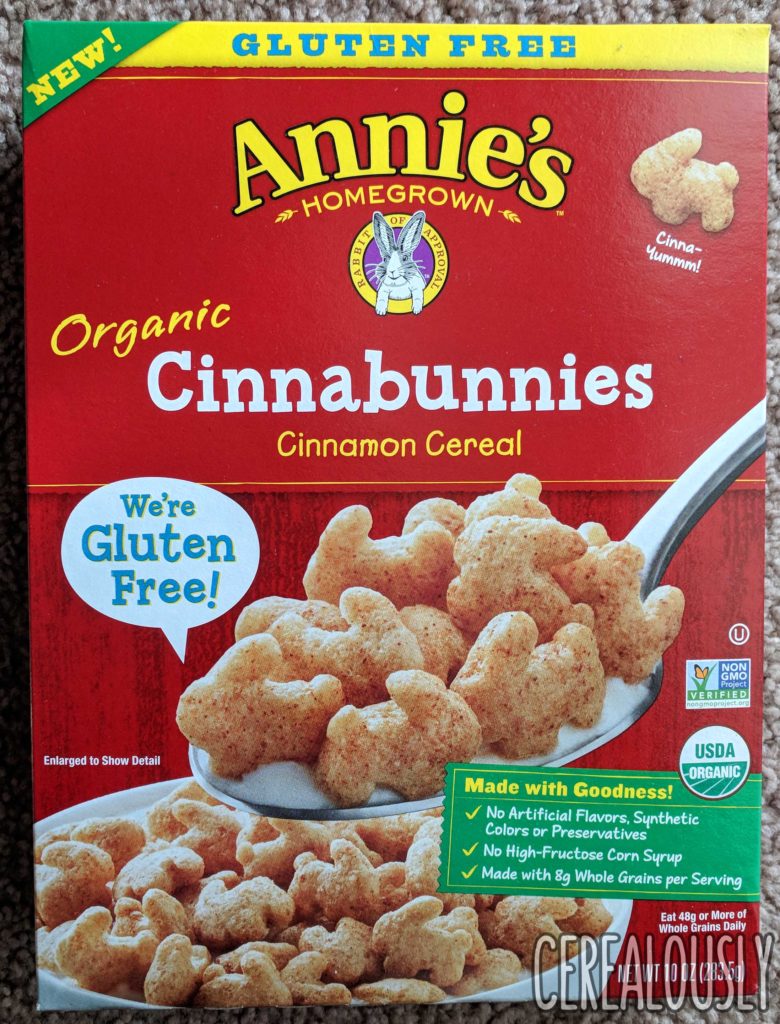 I'm gonna be real with you, Annie: you missed a huge opportunity.
Instead of the delightfully droll pun "Cinnabunnies," you could have worked with the good folks at Cinnabon to craft an organic cinnamon roll recipe, melt those rolls into a fine paste (using only gluten-free fire), then used that base formula to glaze your wee little sorghum and rice flour bunnies.
Then you could have authentically called them "Cinnamon BUNnies."
You see what I did there? Bun? Like the baked…good…?
Alright, I'll shut up and review the cereal. Continue reading →