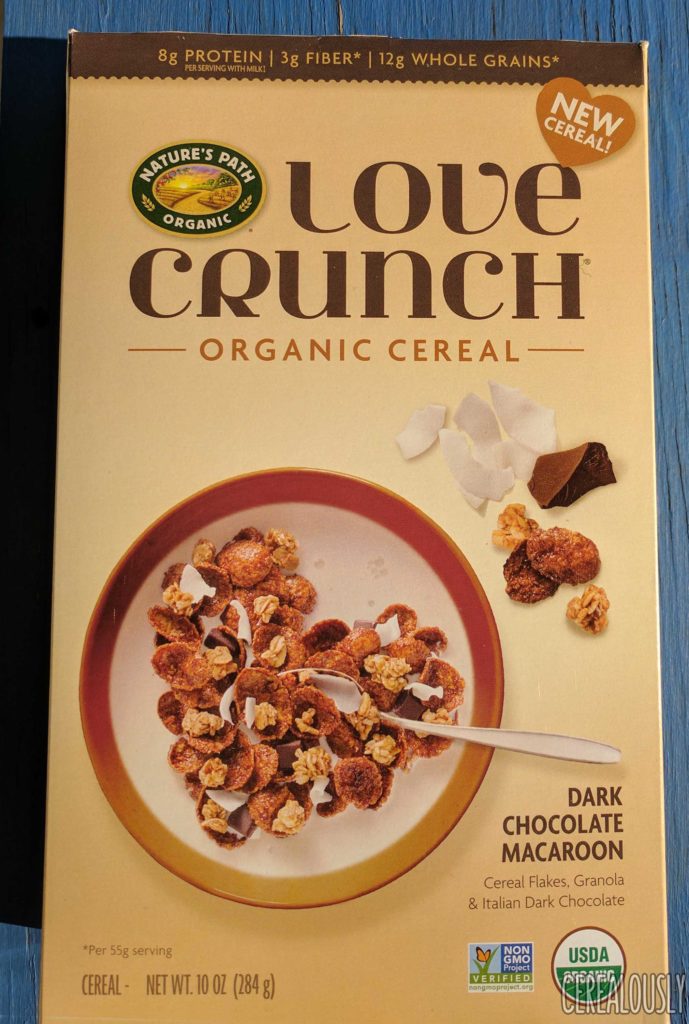 In this era of snarky infographics and predacious BuzzFeedian BuzzFoodies, it's hard for anyone to mistake the difference between a macaroon and a French macaron anymore—though I'd argue that it's much easier to confuse the French macaron with French president Emmanuel Macron.
Yes, everyone, their grandma, and their hyperintelligent pet ape who will one day overthrow humanity or at least star in a memorable sitcom knows that a macaroon is a shredded and toasted mound of sweet, sweet coconut, while a macaron is an ethereal pastel hamburger made of almond flour, powdered sugar, and filling pipetted with the care of a hummingbird whisperer.
And even though I knew this, just like Caesar, I'm still upset that Nature Path's newest Love Crunch Cereal is Dark Chocolate Macaroon and not Dark Chocolate Macaron. Yes, that cereal would probably just taste like Chocolate Cheerios, but it's the principle of the thing! I want colorfully crunchy cereal sliders so small White Castle would sell them by the Crave Catamaran!
But fine: I'll sop up my tears with a bowl of this expensive, though likely delicious Love Crunch Cereal. Despite costing $4 and containing hardly enough cereal per box to feed a hummingbird whisperer's daily clientele, the first Love Crunch Cereal I tried blew me—nay, propelled me—away with raw sumptuousness.
Now that I've got a safety net behind, let's get with the propelling, Dark Chocolate Macaroon! Continue reading →