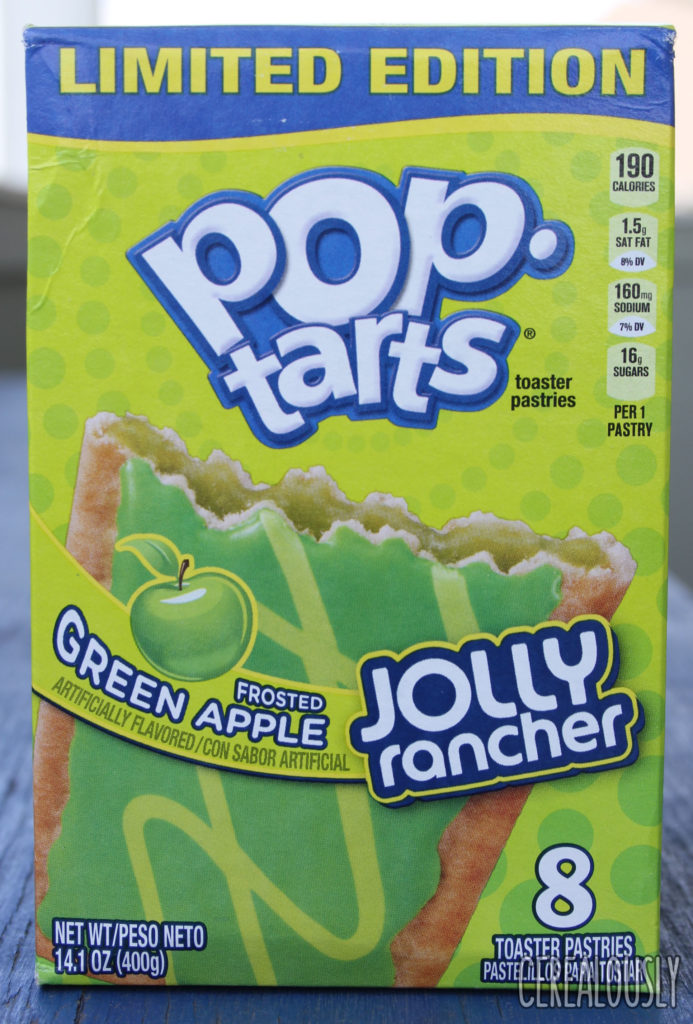 As I gaze upon these Green Apple Jolly Rancher Pop-Tarts, I must ask: has science gone too far?
A) Yes. Candy and pastries mixing? Next you'll tell me there are Oil & Water Pop-Tarts.
B) No. Not far enough, actually. I want to see Pop-Tarts flavored Jolly Ranchers.
C) I really don't care please just stuff neon-dyed dough rectangles into my mouth so I can make my tongue look like a cosmic bowling alley.
I would circle option C, but my hands are too covered in slippery green apple filling to get a grip on a pencil, mouse, or my life.
That's right: there has been much buzz about Kellogg's brand new Jolly Ranchers line of Pop-Tarts, which also includes Cherry and Watermelon. Some camps find the idea more nostalgic than spilled Crystal Pepsi in a used record shop, while some would rather drink a Starbucks Unicorn Frappuccino through an intra-nasal straw than eat something so potently technicolored.
Me? I'm just happy to be here. I'll slip past the hype and let the Tarts' flavors decide their fates. Let's see if Green Apple is as suckable as its namesake candy, or if it just, well, sucks. Continue reading →