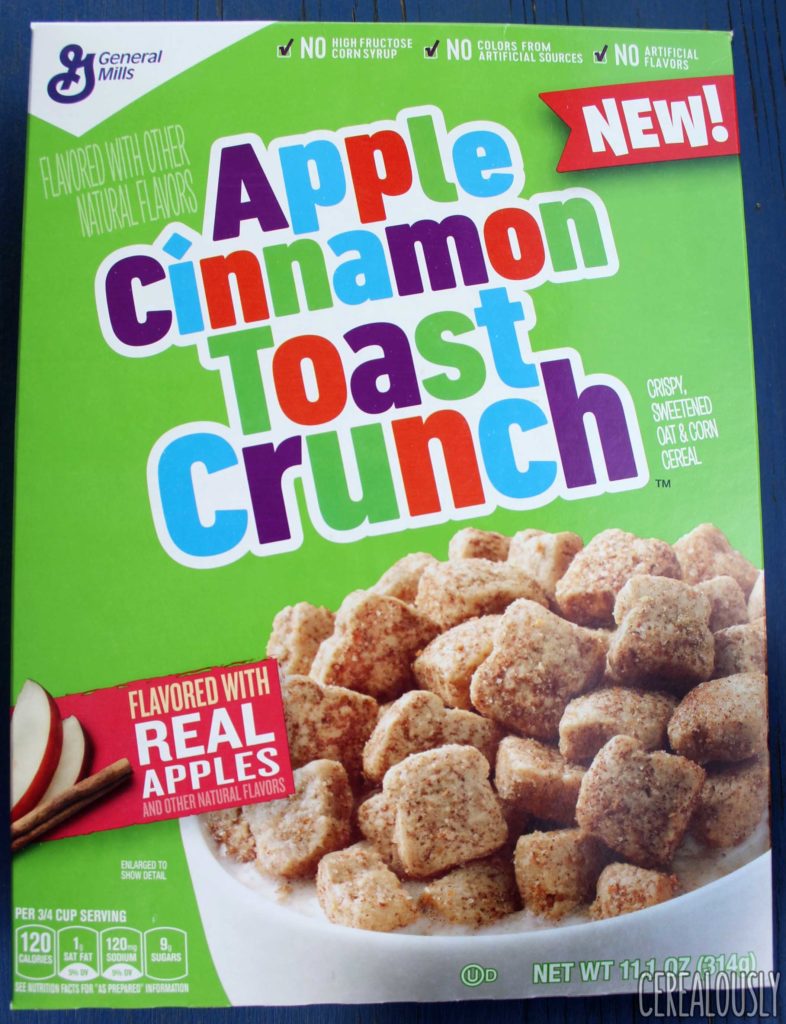 I, for one, welcome our loaf overlords.
With French Toast Crunch's continued triumph of nostalgia, Tiny Toast's recent rebrand into Strawberry Toast Crunch and Blueberry Toast Crunch, and now Apple Cinnamon Toast Crunch's debut, one thing has become clear: bread-shaped cereal is here to stay. Though I'm slightly conflicted about what this means for the Toast Crunch family of cereals. On one hand, I worry that we'll never get another variety with flavor-swirled squares, but the other hand is too busy scooping up fistfuls of Apple Cinnamon Toast Crunch cereal because all these small slices are so darn cute that I'd rather formally adopt them as children than eat them.
I've already got names picked out: Crusty, Carbo, Butt Slice—the list goes on.
But any way you slice it (or square it), I'm just happy we're getting new Toast Crunch varieties, because that brings us ever closer to getting my childhood white whale: PB&J Toast Crunch. Now enough nuttiness: let's slice open these wee slices and hope they taste like apple pie slices. Continue reading →