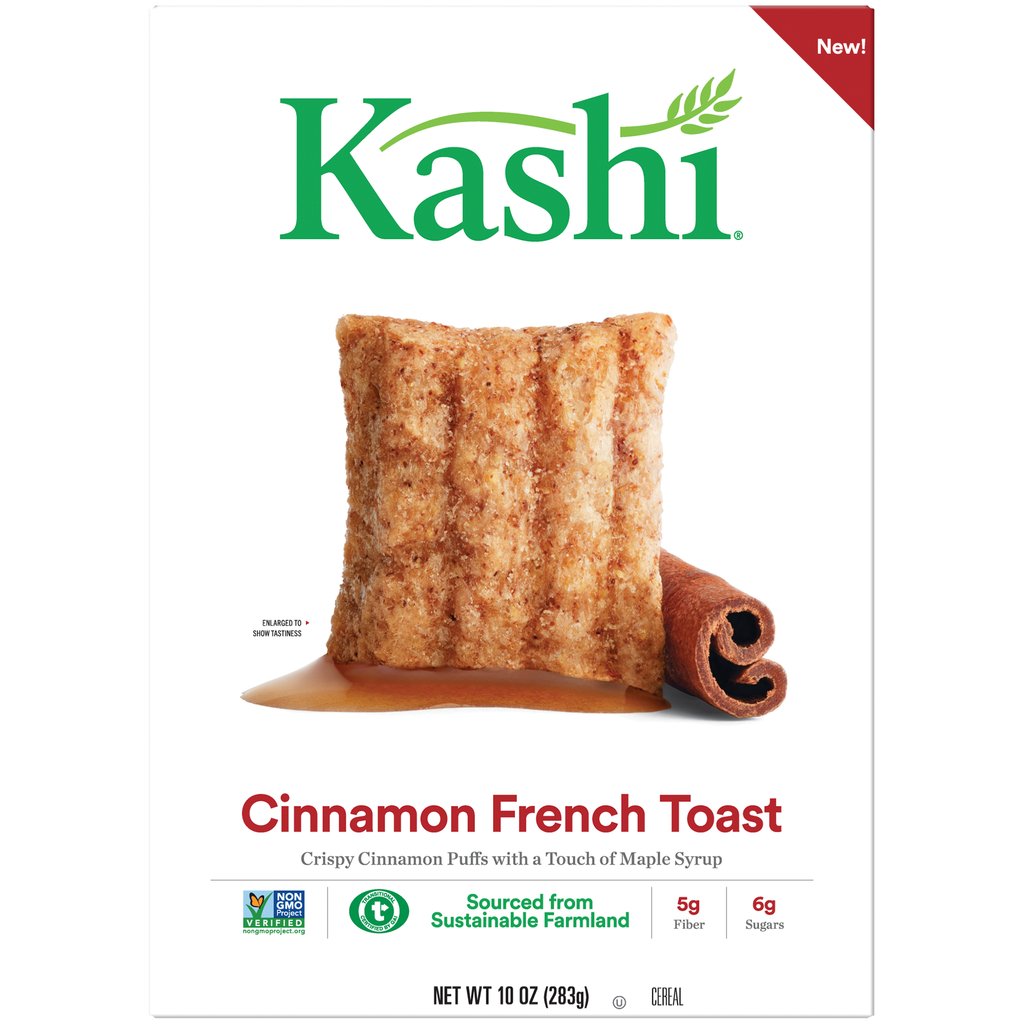 Waffle Crisp: the maple father, always present, always watching with a golden gaze.
French Toast Crunch: the sticky son, lost once, but resurrected thanks to a cult following.
And now, new Kashi Cinnamon French Toast: a holy syrup, created to enrich our sugar-loving lives with a cereal slightly more wholesome?
Forgive me for theologizing, but I love maple flavored cereals so much, that even the possibility of a healthy one has my heart sizzling like a freshly caked griddle. Long story short: when I was exploring the web's deepest cereal caverns—an exploration that also turned up new Rice Krispies Treats and Super Mario Cereal—I happened upon this Kashi Cinnamon French Toast Cereal box, too.
These pillows look like Puffins, they're flavored with real cinnamon and maple syrup, and they have plenty of fiber, but other than that, there's nothing to say about this cereal yet that you can't garner from staring at that very very enlarged to show texture cereal piece above.  I won't tell IT if you lick your screen.
But wait, there's more! Continue reading →