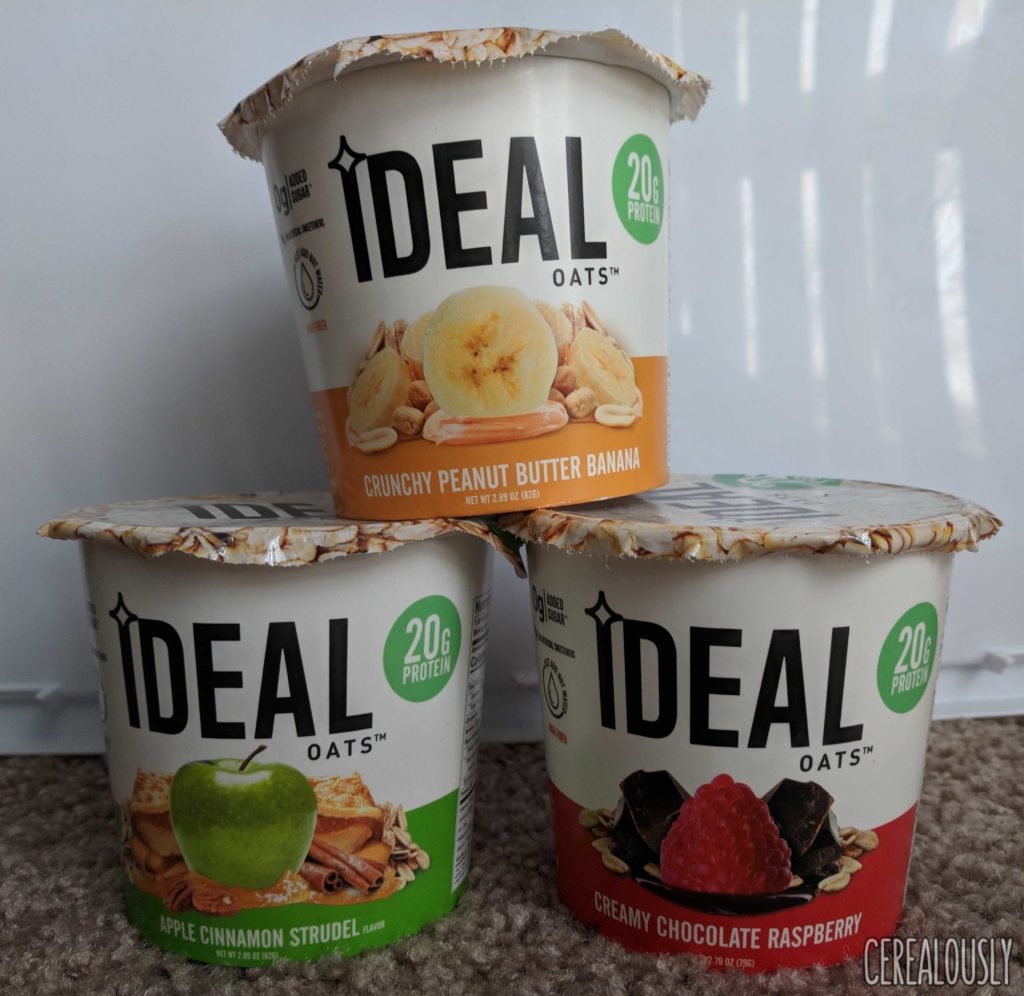 Look, oatmeal is no one's idea of ideal.
Sure, it's healthy, wholesome, warm, nourishing, and all that jazz, but it's also ugly. Those moist, lumpy, and occasional drippy beige chunks? Second only to canned tuna on my list of "tasty foods I'd swipe left on if Betty Crocker made a dating app."
That's why I'm giving props to Ideal Oats for trying to glamorize, or at least revolutionize, the classic breakfast with a face for radio. Billed as "Oatmeal, Reinvented," Ideal Oats not only aims to help the fitness-conscious with 20g of protein per, but it also aims to overthrow the oatmeal aisle oligopoly of Apple Cinnamon and Maple Brown Sugar by bringing in never-before-seen flavors.
Needless to say, as someone whose recent exercise log primarily consists of long walks to the back of the grocery store to buy more Reese's Cup coffee creamer, it's the flavors that make most excited for this review.
All three cups featured below were sent to me by Ideal Oats, but I promise the freeness of the oats won't influence my review. When it comes to peanut butter and bananas, I don't lie: not after the infamous "Mario Kart PB&J Incident of 2008."
I'm still finding tear-stained crumbs in my carpet. Continue reading →